Budget
Brendan Boyle and fellow progressives push hard for a wealth tax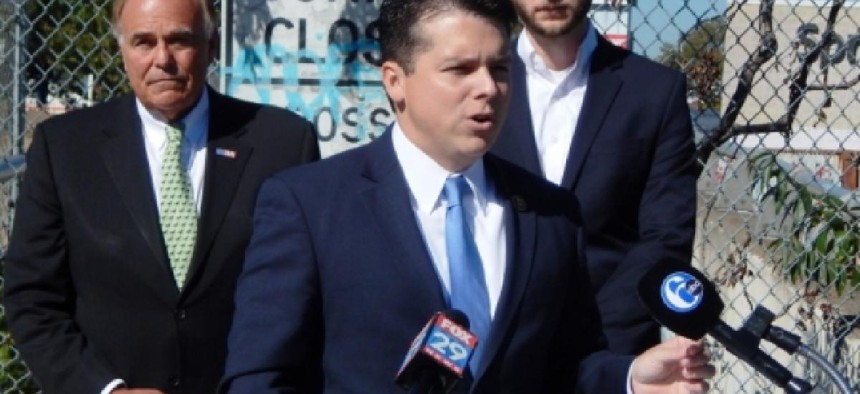 U.S. Rep. Brendan Boyle joined forces with U.S. Sen. Elizabeth Warren this week to push for the inclusion of a wealth tax in Democrats' $3.5 trillion spending plan.
The idea, which is sponsored by Boyle and U.S. Rep. Pramila Jayapal in the House and was a key staple of Warren's 2020 bid for president, is currently absent from the House Democratic spending plan, which does include roughly $2 million in tax increases, including for wealthier Americans and corporations.
The spending plan, which is being advanced through the budget reconciliation process, would bring long-sought Democratic priorities to life, including paid family leave, universal pre-K, clean energy incentives, an extension of the Child Tax Credit and and an expansion of Medicare to include dental, vision and hearing benefits.
The wealth tax proposal sponsored by Boyle, Warren and Jayapal would place a 2% yearly tax on households and trusts with a net worth between $50 million and $1 billion, and also place a 1% yearly surtax on households and trusts with a net worth over $1 billion.

On a conference call this week, Boyle said the idea of raising taxes on wealthy Americans is "damn popular," citing a recent poll from the progressive think tank Data for Progress that found that 78% of Pennsylvania voters support funding the plan through increases in both income taxes and capital gains taxes for wealthier Americans.

"Number one, it's fair. Number two, it raises a boatload – or I should say a yacht-load – of money. And then number three, it is remarkably popular here in Pennsylvania," Boyle said.

Warren said a wealth tax could raise more than $1 trillion to fund Democratic priorities.

"We can make this a better country if we ask those at the very top to pay a wealth tax, just to pitch in two cents," Warren said on the call. "We could do two cents over a billion dollars in wealth and still raise over a trillion dollars in order to make those investments."

But while progressives are hoping to include a wealth tax to underwrite their legislative priorities, the Democratic Party is facing internal pressure from more moderate members who are concerned with the size and scope of the spending plan.

West Virginia Sen. Joe Manchin, in particular, has indicated a desire to reduce the size and price tag of the $3.5 trillion spending bill, which has frustrated other Senate Democrats.