Environment
Sunoco to pay $4.3M for state park spill; pipeline rerouted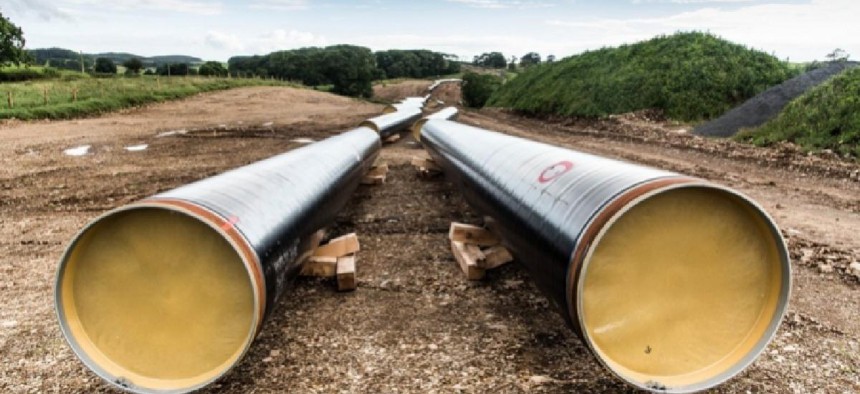 By Stephen Caruso

The builder of a controversial pipeline will be required to repair a state park in Chester County that it polluted more than a year ago with drilling fluid, according to a settlement the Wolf administration announced Monday.
Sunoco Pipeline L.P., a subsidiary of Dallas-based Energy Transfer L.P., must dredge a lake in Marsh Creek State Park, replace all habitats impacted by the dredging, restore shorelines, and pay the Department of Conservation and Natural Resources $4 million as part of a settlement over a 2020 spill during the construction of the Mariner East 2 pipeline.
The $4 million will be used for park improvements, the department said in a statement, including a new boat launch, invasive species suppression, and a new visitor's center.
"This resolution will put us on the fastest track possible to dredge and restore Ranger Cove, and also will result in habitat and visitor improvements at Pennsylvania's fifth most-visited state park," department Secretary Cindy Dunn said in a statement.
The state's settlement with Sunoco also called for the company to pay the Department of Environmental Protection a $341,000 penalty for violating its drilling permits.
The settlement will also make Sunoco reroute the pipeline by a quarter-mile, as the company had suggested earlier this year.
As it builds that rerouted portion, the company will not be allowed to use the construction method, known as horizontal directional drilling, that led to the fluid leak in the first place. 
At least 21,000 gallons of fluid used by Sunoco to lubricate its drilling equipment flooded the park last August. As of August 2021, 33 acres of the 535-acre lake were off limits to visitors.
In October, using the park as a backdrop, Democratic Attorney General Josh Shapiro announced 48 separate criminal charges against parent company, Energy Transfer.
The charges allege that the company used unapproved chemicals in drilling fluid, contaminating water supplies, and did not report the spills to the state.
The charges validated the concerns of suburban Philadelphia Democratic lawmakers who have opposed the pipeline, and now are calling for the Wolf administration to pull the 350-mile-long pipeline's construction permits.
Construction started in February 2017 and was supposed to be finished that fall. However, the work is still ongoing due to numerous environmental issues and related legal disputes.
When finished, the pipeline will carry western Pennsylvania gas to Marcus Hook for processing and export.
The new penalties will be on top of at least $13 million in penalties Energy Transfer has paid since 2018 for violating their drilling permits.
Stephen Caruso is a reporter for the Pennsylvania Capitol-Star, where this story first appeared.