Health Care
'We are on high alert': State identifies 'highly infectious' bird flu case in Lancaster County
Agriculture secretary says flu cases currently present no threat to public health.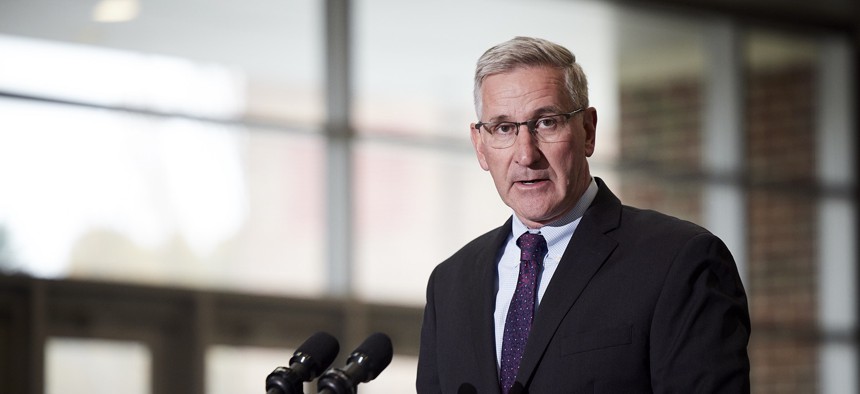 Officials at the Pennsylvania Department of Agriculture have identified the state's first case of highly pathogenic avian influenza, or bird flu, in a commercial poultry flock in Lancaster County, a finding that has prompted state officials to urge extra caution when handling commercial or domestic flocks. 
Pennsylvania Agriculture Secretary Russell Redding said during a press conference on Monday that bird flu cases present no current threat to the public, as no human cases of the avian influenza viruses have been detected to date. However, Redding warned that the bird flu could be fatal to domestic birds and potentially impact the state's economy. 
Redding stressed the importance of routinely cleaning vehicles, shoes and clothes, as the viruses commonly spread to healthy birds from the bodily waste of infected birds, which can be carried by equipment and shoes. He also encouraged individuals to "stay away from poultry barns unless you have to be there."
"With this turn of events, we cannot let our guard down. It's even more critical that Pennsylvanians stay vigilant and maintain disciplined biosecurity planning," he said. "Wild birds, as they migrate north this spring, carry the virus and do not respect property or state boundaries. Biosecurity is most important for anyone who owns or works with poultry, whether on a commercial farm, in the wild, or backyard flock. " 
The farm at the center of the state's first bird flu case – located in East Donegal Township, Lancaster County – houses a flock of 1.4 million commercial layer chickens. Department of Agriculture officials said they are attempting to contain the flu by implementing strict biosecurity measures, such as limiting who can enter and exit farm facilities and euthanizing infected birds. 
The department has also established a quarantine of 10-kilometers around the East Donegal Township farm. The quarantine zone includes 103 commercial poultry farms and 160 total poultry farms – all of which are currently undergoing rigorous testing protocols, Redding said.
An interagency task force made up of officials at the Department of Agriculture, the state department of health, the Pennsylvania Emergency Management Agency and other state and federal offices has also been deployed to respond to bird flu cases.
The task force is charged with carrying out a response plan that includes promoting educational and outreach efforts to minimize spread of the virus. Redding also noted that the department has $2 million set aside for bird flu response efforts. 
Redding acknowledged that additional outbreaks could have economic impacts in the state, including higher prices for food and supply chain disruptions. "We have to be aware that there could be implications to supply if we don't contain this," Redding said.
He added that consumers don't need to worry about contracting the virus through food. "If it's in commerce, it's safe," Redding said.
Officials also highlighted certain signs and symptoms that can indicate whether or not a bird is infected. Signs of a bird flu infection can include sudden death, lack of appetite, decreased egg production, soft or misshapen eggs, swelling of the head, eyelids, comb, waddles and hocks, as well as coughing and sneezing. Those who suspect that their poultry may be infected should report their findings by calling a Pennsylvania Bureau of Animal Health and Diagnostic Services hotline at 717-772-2852. 
While this is the first reported case in Pennsylvania among domestic birds, cases were discovered in wild birds in March, including in a bald eagle in Chester County and in four ducks in Venango County. 
According to the U.S. Department of Agriculture, bird flu cases have been detected in commercial and backyard flocks in 29 states. 
Redding said state officials remain on high alert as cases are identified throughout the U.S., and that Department of Agriculture officials are taking every step possible to curb the spread of the bird flu to other Pennsylvania farms.  
"We are on high alert. This is a different day than it was a week ago. This is a different time than when Pennsylvania high path AI in the 1980s," he said. "We are prepared for this moment."