LGBTQ+
Here's how Pennsylvania's congressional delegation voted on same-sex marriage protections
The measure passed with a 267-157 vote in the House of Representatives.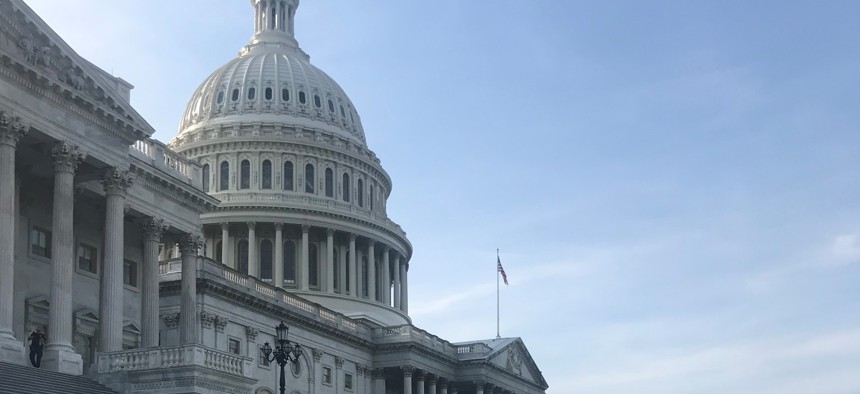 The U.S. House of Representatives on Tuesday voted in bipartisan fashion to codify protections for same-sex marriages in federal law, a move that came amid concerns that the U.S. Supreme Court could eventually revisit a 2015 decision that requires states to recognize same-sex marriages. 
The legislation approved by the House – known as the "Respect for Marriage Act" – was approved with a 267-157 vote, in which 47 Republicans joined the chamber's 220 Democrats to vote in favor of the measure. 
The resolution, HR 8404, would ban states from denying couples the ability to marry based on the "sex, race, ethnicity, or national origin of those individuals." The vote comes after Supreme Court Justice Clarence Thomas wrote in a recent opinion that the Court should reconsider rulings on cases like Obergefell v. Hodges, which established a federal right to same-sex marriage in the U.S. 
Members of Pennsylvania's congressional delegation who voted for HR 8404 include: 
U.S. Rep. Brendan Boyle (D)
U.S. Rep. Matt Cartwright (D)
U.S. Rep. Madeleine Dean (D)
U.S. Rep. Mike Doyle (D)
U.S. Rep. Dwight Evans (D)
U.S. Rep. Brian Fitzpatrick (R)
U.S. Rep. Chrissy Houlahan (D)
U.S. Rep. Conor Lamb (D)
U.S. Rep. Dan Meuser (R)
U.S. Rep. Scott Perry (R)
U.S. Rep. Mary Gay Scanlon (D)
U.S. Rep. Susan Wild (D)
Members of Pennsylvania's congressional delegation who voted against HR 8404 include:
U.S. Rep. Fred Keller (R)
U.S. Rep. Mike Kelly (R)
U.S. Rep. Guy Reschenthaler (R)
U.S. Rep. Lloyd Smucker (R)
U.S. Rep. Glenn "GT" Thompson (R)
The Respect for Marriage Act would also repeal the Defense of Marriage Act, a 1996 law that defined marriage as a legal union between one man and one woman. Senate Majority Leader Chuck Schumer said he is working with U.S. Sen. Tammy Baldwin to "get the necessary Republican support to pass it in the Senate."