Capitol Beat
City & State explores the potential for high school athletes selling their name, image and likeness (NIL)
As the PIAA considers a new policy for these athletes, experts question the legality and purpose of the proposal.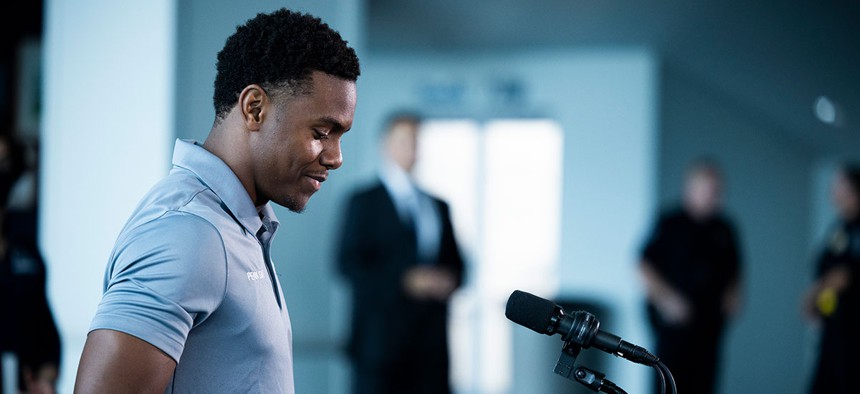 Adam Breneman, a former Cedar Cliff High School star who went on to play tight end at both Penn State and the University of Massachusetts, said he witnessed teammates struggle to make ends meet when he was playing college football. 
"Some guys would get a Pell grant, which helps low-income families, but a lot of them were sending that money (home) to support their family," recalled Breneman, now a college football analyst and vice president of Name, Image and Likeness and media for the digital brand-experience company Mercury. "There were a bunch of guys that literally were living with $50 in their checking account while they were superstars in college."
Now, the NIL market, which is growing rapidly at the collegiate level, is set to trickle down to high school sports. While the vast majority of student-athletes won't get deals worth hundreds of thousands of dollars, many could still benefit from smaller deals with local companies. 
"You see a lot of great stories of a lot of great athletes that have monetized and been able to provide for themselves and change their life," Breneman said. And even for those making a few hundred or thousand dollars off paid social media posts or event appearances, "that is more power to them; that changes their life, too." 
The "name, image and likeness" policy – or NIL – allows student-athletes to earn money from their personal brands through sponsorships, paid appearances and product promotions. After a longstanding restriction on players' publicity rights was disputed in court, the National Collegiate Athletic Association granted players the right to accept money from businesses in exchange for using them in products or advertisements and to promote themselves or other companies in public appearances.
For many collegiate athletes, the past year of NIL deals has made a world of difference, particularly those who would have relied on a part-time job to pay for necessities not covered by an athletic scholarship.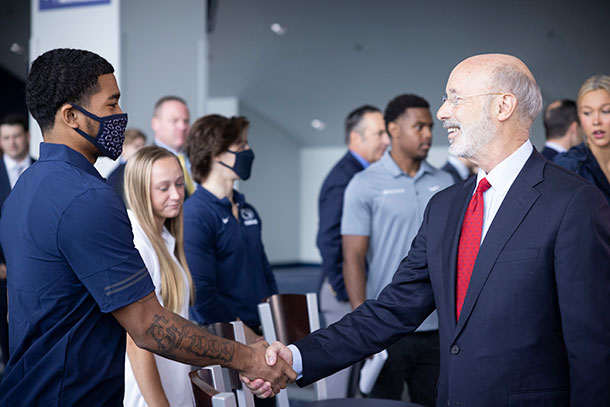 In July, less than two weeks after the first anniversary of the state's NIL legislation taking effect, the Pennsylvania Interscholastic Athletic Association – the state's governing body of high school sports – approved a preliminary NIL plan during a board meeting in State College.
Melissa N. Mertz, associate executive director at the PIAA, said given the recentness of the NCAA ruling, some officials were shocked to hear high schoolers brought up in the NIL conversation, but that many in leadership thought it was better to get ahead of the issue. 
People weren't as aware of the rise of the micro-influencer in the athlete world.
– Thilo Kunkel
"One of the other reasons that they strongly encouraged us developing language and giving strong consideration to adopting the policy was to get our arms around it," Mertz said. "At the collegiate level, it's like the Wild Wild West." 
For decades, the NCAA strictly limited the involvement student-athletes had with endorsement deals. No collegiate athlete could earn money off their name, image or likeness while remaining NCAA-eligible, leaving many modern athletes with growing online brands out of a potentially lucrative market. 
Following the U.S. Supreme Court's landmark 2020 decision in Alston v. NCAA, the long-standing rules prohibiting college athletes from being compensated for using their name were deemed to have violated federal antitrust law, leaving states free to implement their own NIL regulations. One year later, the first batch of state laws and the NCAA's new rules took effect, allowing any collegiate athlete to profit off their brands and sign endorsement deals.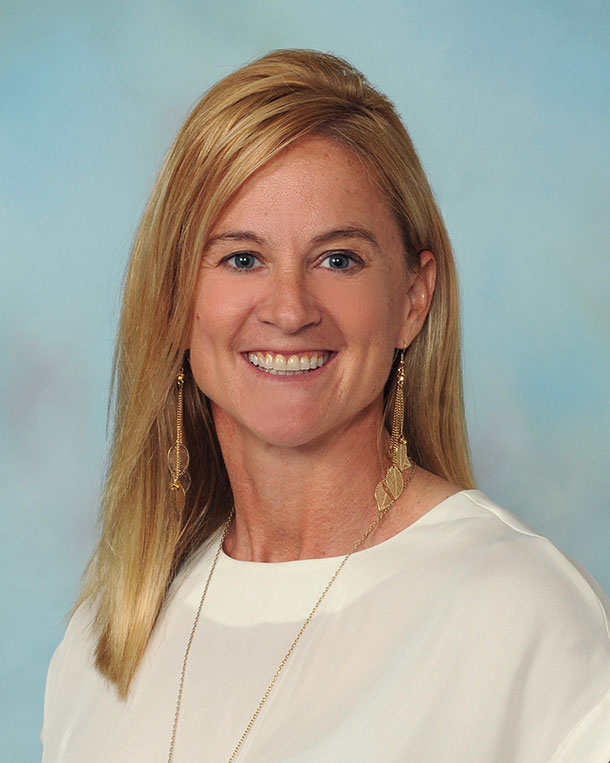 According to NIL platform INFLCR, the average NIL transaction during the first year was about $1,815. Football players averaged deals whose average was worth just under $4,000, while sports like swimming, rifle and golf saw deals ranging from $1,000 to $9,000. 
Thilo Kunkel, associate professor at Temple University's School of Sport, Tourism and Hospitality Management, said the media often overlooks the number of small NIL deals taking place. 
"People weren't as aware of the rise of the micro-influencer in the athlete world," Kunkel said. "People have all been talking about star quarterbacks at Ohio State or Alabama as the (NIL) world, but I think what we see is that a lot of student athletes' NIL deals are really less than $100."
NIL in PA
Although it was the first to enact legislation, the commonwealth isn't alone in the NIL space. Pennsylvania's law was passed on June 30, 2021 and took effect the next day. Specifically, the NIL policy outlined in Senate Bill 381 allows intercollegiate student-athletes regardless of their school's NCAA membership to earn compensation for the use of their NIL. The law also applies to all student-athletes in the commonwealth, meaning residency status does not affect eligibility. 
With no uniform federal law, officials say the state-by-state rulemaking has been chaotic and has resulted in some states left behind. 
Stephen F. Ross, professor of law and executive director of the Center for the Study of Sports in Society at Penn State University, said the NCAA initially proposed allowing NIL contracts under the condition that some restrictions be put in place to limit "perceived unfair recruiting advantages" for larger institutions. However, when the Supreme Court ruling allowed NIL payments but not the recruiting restrictions, the NCAA said, "we're taking our ball and going home," Ross described. 
"The result that you have is the current chaos with NIL," Ross told City & State.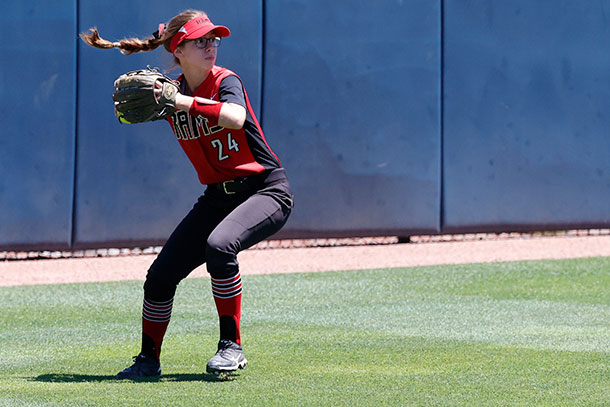 The Supreme Court ruling made it clear that any attempt by an athletic governing body to restrict college athlete pay would raise serious questions under the antitrust laws. Amid the chaos at the collegiate level, states are beginning to take matters into their own hands to avoid a similar issue with high school sports. 
State Sen. Scott Martin, chair of the Pennsylvania Athletic Oversight Committee, said lawmakers on the committee thought the high school NIL policy proposal "came out of nowhere." 
"I think a lot of members were taken aback because the last we heard was that the PIAA really had no interest" in NIL, Martin told City & State. "They didn't want to touch it with a 10-foot pole."
Despite the move being a surprise to many, Mertz said the haphazard implementation of NIL across the country for college athletes prompted the organization to draft a similar policy for high-schoolers. 
Currently, 16 states and the District of Columbia have approved regulations allowing high school athletes to monetize their NIL rights – like the PIAA, they also saw the NCAA ruling and wanted to move quickly to avoid issues at the high school level. 
"It's probably just a matter of time before it's going to trickle down into the high school realm," Mertz told City & State. "We said, 'Let's look at it. Let's develop language and let's be in control of the language developed for high school athletics.' We just didn't want something forced on us or forced on our member schools."
High school proposal
The PIAA had its first reading of the high school NIL policy over the summer. The second reading, proposed for the organization's Sept. 14 meeting, was pushed back; the policy won't be discussed again until the next scheduled meeting on Oct. 11, at the earliest. Mertz said that although many were surprised to be taking on the issue so soon, it received positive feedback. 
Mertz said the biggest aspect of the high school policy is to separate the student-athlete from the school, meaning the athlete can't be in uniform, show their school's logo or any association as part of an advertisement or sponsorship. And while Mertz argued this restriction is key to limiting transfers, boosting recruitment, and keeping high school sports "pay for play" rather than "pay to play," Ross said it would get the PIAA into tricky legal territory related to antitrust laws. 
"Leadership in the PIAA would be well served by putting it out on the table that 'We are going to come up with rules to ensure that any NIL rights that students get are actually for the legitimate economic value of their publicity,'" Ross said. "If an individual school says, 'We're not going to do' (logos and uniforms in sponsorships), that's the school's prerogative. But for the PIAA to agree to do it, that strikes me as pretty close to the literal definition of a restraint of trade."
School imagery restrictions aren't the only stipulations in the PIAA's proposed high school policy. The PIAA utilized language from some of the nine other states that have sanctioned high school NIL policies, including New York and New Jersey. The policy also prohibits sponsorships or connections with companies related to adult entertainment, alcohol and tobacco, and casinos and gambling.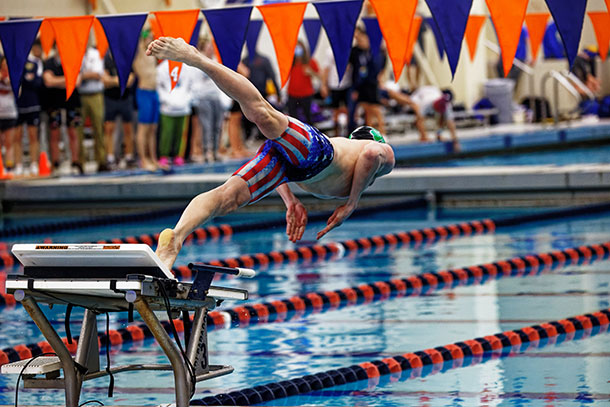 If enacted, Mertz said, high school student-athletes seeking an NIL would be required to complete education programs to understand the regulations and what they're allowed to do. 
Christina Diaz, assistant athletic director for Development & Enrichment at Penn State, leads those efforts for college athletes in State College. Diaz told City & State the biggest priority for her office is to protect student-athletes from being manipulated. 
"The landscape is 100% changing and continues to change, so there's a lot of learning points for all of us in this," Diaz said. "Our main responsibility is to make sure our student-athletes  are armed and ready to make educated decisions on their own NIL and everything outside of that."
Similar to what collegiate athletes go through before signing contracts, high school student-athletes in the commonwealth would have to go through education modules. Mertz said the PIAA plans to work with Advance, a company that advises collegiate student-athletes through their NIL process. For high schoolers, Advance will have to work with the student-athletes and their parents to help them understand the processes, regulations and tax policies associated with this new industry. 
Kunkel said these educational programs will only benefit student-athletes in the long run. 
"It's almost like getting a mini-MBA in personal branding and monetization," Kunkel said. "These athletes need to gain (knowledge) in a very short period of time on marketing, communication, legal contracts, taxation, all of those aspects they have to deal with … it's certainly challenging but it's also pushing them to actually learn and educate themselves around those aspects."
What's next
Depending on the outcome of the PIAA's October meeting, the high school NIL policy could be approved before the end of the year or discussions could be prolonged into next year. If enacted, it could take effect immediately or be delayed until July 1, 2023. 
Martin said there's still a lot to be learned about NIL and how it may impact the commonwealth, so he knows this is just the beginning. 
"Barring federal intervention or national intervention on the college level, we're going to see a lot of adjustments for many years," Martin said. "Now, states are truly going to be in a position where you're competing. What one state does to sweeten what is available to folks is going to have an impact here."
The PIAA and NCAA will need to tread lightly in the NIL space to avoid litigation. Any further restrictions would likely lead to another antitrust lawsuit and possibly embolden those calling for student-athletes to be classified as employees.