Nonprofits
How a group of nonprofits offers a nontraditional approach to stemming violence in Philadelphia.
Advocates in the arts and culture sector are calling attention to their programs as a solution to curbing the chaos.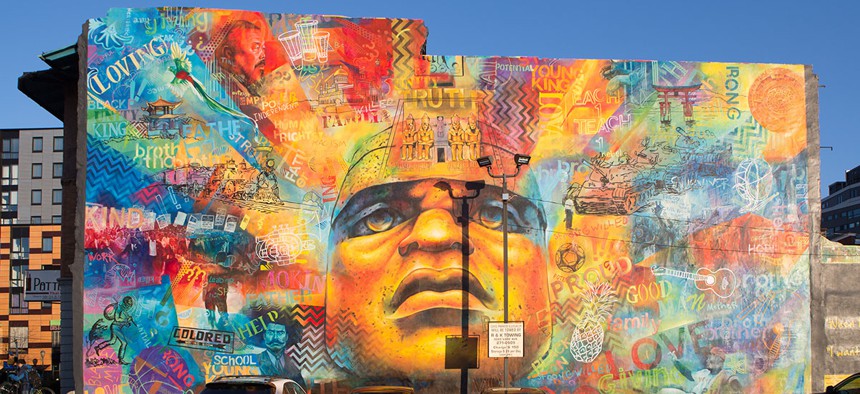 In 2022, nearly 1,800 people were shot and more than 500 were murdered in Philadelphia. So far, in 2023, there have been roughly 200 shootings and 54 homicides. Young people and people of color have borne the brunt of the carnage: Homicide statistics during the pandemic have been highest among Black men ages 18 through 30. 
As the city continues to grapple with violent crime, advocates in the arts and culture sector are trying to call attention to their programs as a possible solution to curbing the chaos. 
These arts programs, they argue, offer individuals not only an opportunity to express themselves and revitalize their neighborhoods – but the chance to develop a sense of belonging within the community and get exposure to helpful resources. 
Research into the health outcomes of people participating in the arts is a new field of study in the U.S. Dr. Jill Sonke, research director of the Center for Arts in Medicine at the University of Florida, has been investigating relationships between the arts and health outcomes. Previous studies, led by Dr. Daisy Fancourt in the United Kingdom, have found that participation in the arts resulted in better mental health, lower risk of depression, reduced loneliness and fewer childhood adjustment problems. 
As that research is replicated around the country, Sonke is beginning to see similar results in other areas. 
"We found that more arts and cultural engagement was associated with fewer reported antisocial and criminalized behaviors, as well as better self-control and fewer positive perceptions of those sorts of behaviors," Sonke told City & State. "Engagement in the arts is a uniquely multimodal kind of intervention or activity … We can get benefits that span the physical, mental, emotional, spiritual, social and cognitive domains all at the same time."
Michael Belo, a participant in the Mural Arts' Same Day Work pilot program in 2019, has since become more involved in the Mural Arts and even helps run his own mural site. He said his interest in the pilot – which paid $50 for three hours of work on a mural – was originally about "having something to do in the morning." Now, he said, it gives him a place to be himself and contribute to something bigger.
"For people who may be getting into trouble or need support … it gives you something to do and a place you won't be judged," Belo said. "It brings people together, brightens up the spot … and makes people want to keep the city clean."
First-hand experience
An evaluation of Philadelphia's mural programs was conducted in 2015 with the Yale University School of Medicine, which found that residents living within one mile of a mural reported an increase in collective efficacy, neighborhood quality, and a relative decrease in stigma toward those experiencing mental health problems.
Existing arts-centric organizations in the city – from First Person Arts and Mural Arts Philadelphia to the Philadelphia Cultural Fund and the Soul Shots Portrait Project – each have varying levels of public investment and a unique approach to connecting the community with the arts. 
"The very same skills that are required through the art of memoir and documentary filmmaking are some of the key skills around therapy," Jamie Brunson, executive director of First Person Arts, a nonprofit storytelling organization, said. "The art of memoir in documentary filmmaking requires an individual to excavate – to dig deep to pull out their personal experiences and reflect upon them and put them in a larger context of their entire lives...We are not a therapeutic organization at all, but we opened the door for people to have normalized, safe conversations about trauma."
I'm not sure if the people who really need the money are getting it.
– Laura Madeleine
Jill Bowen, commissioner of the city's Department of Behavioral Health and Intellectual disAbility Services, told City & State that the department is continuing its efforts to "blanket the city with trauma support," and that includes arts programs. 
The department's Engaging Males of Color initiative is designed to address the impact of health, economic and educational disparities experienced by Black men. With a focus on understanding behavioral health challenges and reducing stigma around the topic, the initiative is holding its next event in April, titled "Using Art & Storytelling to Heal Trauma from Gun Violence."
Murals and portraits
Philadelphia is the self-proclaimed mural capital of the world, with thousands of exterior walls transformed by the efforts of Mural Arts Philadelphia, the nation's largest nonprofit public art program. With more than 4,300 pieces of public art throughout the city, Mural Arts started as an anti-graffiti movement that has since made a name for itself by helping young artists revitalize public spaces – everything from battered streetscapes to trash-strewn train tracks.
Jane Golden, executive director of Mural Arts Philadelphia, told City & State their mission is to connect individuals and communities.
"It's really about knitting together this incredible collaboration between artists and communities everywhere to create work," Golden said. "That's about memory, history, your neighbors, struggle and triumph. It's public art that is deep and becomes a focal point, a beacon and a sign that things can change and that people care."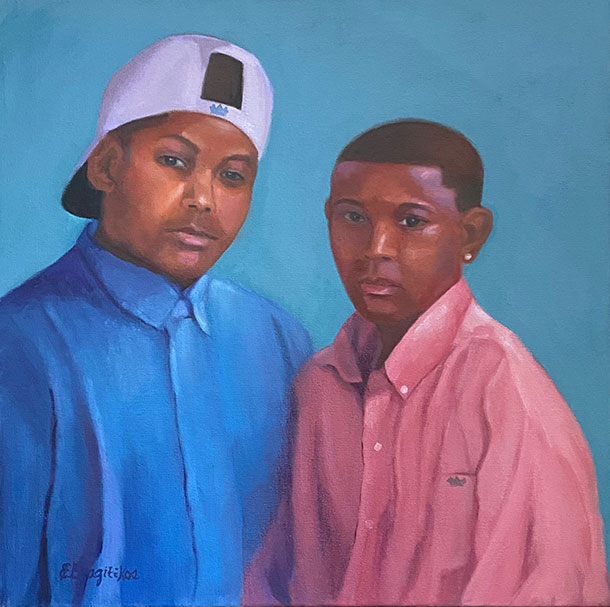 The Souls Shot Portrait Project is another example of an arts program looking to not only help those affected by gun violence grieve but also show others that the arts can be a universal language for people to express themselves. 
Laura Madeleine, the project's executive director, began her work in 2016 by curating an exhibition for Heeding God's Call to End Gun Violence, a faith-based anti-violence campaign. She said more than 200 people showed up to the first exhibition; and now, nearly seven years later, the project has created more than 100 portraits of gun violence victims. Each portrait is done by having an artist meet with the victim's family to memorialize the individual, illustrate them based on the lives they lived, and portray the ripple effects of gun violence. 
"I had the idea of having artists just randomly paired with family members or friends of victims of gun violence … (to) get to know the victim, the person who had been killed or shot and what their life was like – who they were, who they were in life – rather than focusing on the death or the gory details which we get too much," Madeleine told City & State in a recent interview.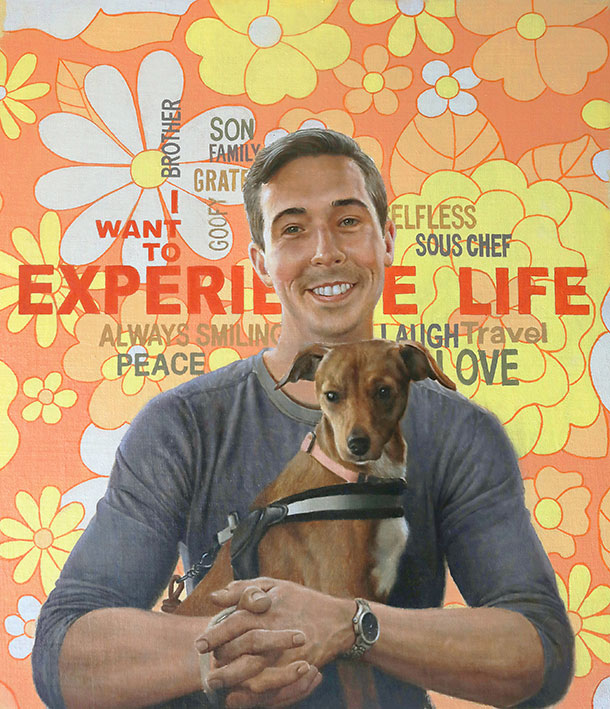 Madeleine said while the inability to measure the impact of such a project presents limits when trying to quantify their impact, the effects within the community are palpable. 
"The family is happy to be recognized and to have their loved ones memorialized and treated with respect," she said. "And the other side of our exhibitions is the effects that they have on people that are really unaware of the cost of gun violence … I'm hoping that viewers that come in to see the exhibitions come away thinking, 'What can I do – what is my skill? How can I make a difference?'"
Anti-violence and arts funding 
In recent years, Philadelphia has made efforts to increase support for anti-violence programs and those focused on the arts. In its budget for the fiscal year 2023, the city budgeted $208 million to combat the gun violence crisis, $27 million of which is new funding. The budget included an additional $1 million to the Philadelphia Cultural Fund, which supports arts organizations by providing peer-reviewed, competitive grants – for example, the Mural Arts program saw an increase of about $600,000 in this year's budget, bringing its overall funding up to $3.28 million. 
"There are a lot of other programs that seem to be ramping up. There was a lot of money recently released for this, so I do see the needle moving," Madeleine said. "I'm not sure if the people who really need the money are getting it."
Impacts of arts engagement
Local universities are part of the push to quantify the impact that arts engagement has on individuals, studying participants' emotional and behavioral development.
Nalini Prakash is an assistant clinical professor at Drexel University's Creative Arts Therapies Department who previously worked with people experiencing mental illness in the criminal justice system. She has worked to reduce incidents of violence within hospitals and has studied the effects of dance/movement therapy on mental health. She told City & State that, particularly among the youth, connection to arts programs has a positive impact on emotional intelligence, emotional regulation and cultural competency.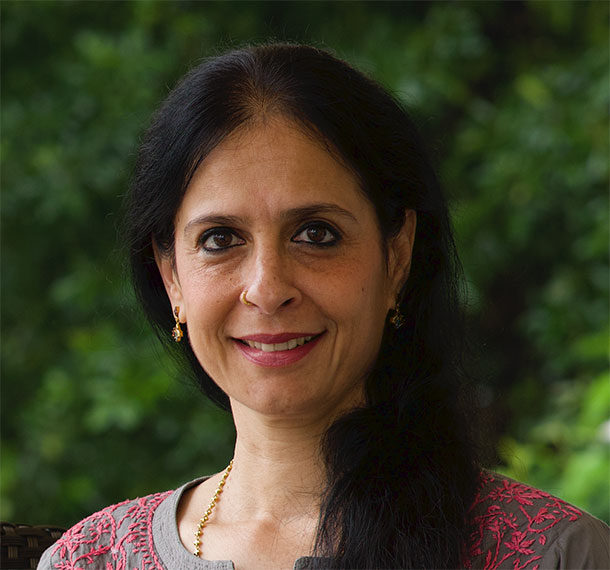 "We know that there's intergenerational trauma within communities, which have (faced) a history of racism. This country is still struggling with that," Prakash said. "If we can engage the community and bring them in and provide them resources, especially through the arts, that's something that can help them connect with themselves and then connect with the community."
Reaching communities in need
With a disproportionate number of gun violence victims being young Black men, city officials are taking additional steps to break down barriers to reaching that population. 
Gabe Bryant, community equity engagement manager at DBHIDS, said there is a "significant stigma" around mental health within many Black communities, which makes it tougher to connect with the young men who may be in need of assistance.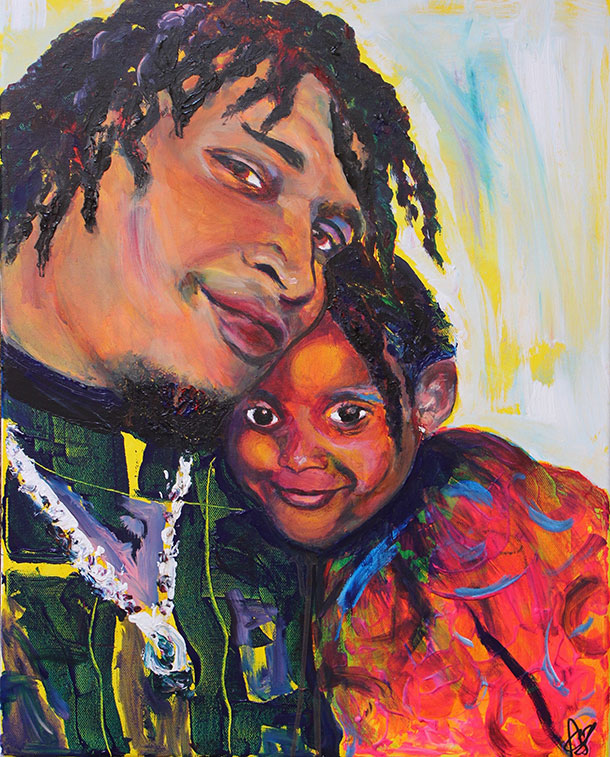 "It's one thing to say, 'Let's gather men and boys of color and talk about mental health.' I might get five people in the room," Bryant said. "But if I say, 'We're gonna gather and talk about our stories, talk about these issues that affect us', or if I say, 'We're going to gather and we're going to paint together to talk about these issues' … that'll get folks out."
As the city moves forward with public safety as a top priority, officials will consider what anti-violence programs to fund and whether the programs are addressing some of the key issues that lead to violent crime. For those in the arts sector, the hope is for officials to begin to recognize the emotional and physical effects of the city's arts programs and how they can address the core issues that lead to gun violence. With the advent of a new administration in a few months, it will be up to the next mayor to make many of those calls.