News & Politics
State House gets closer to realizing mail-in ballot and pre-canvassing reforms
The bill that would allow more time for elections officials to count mail-in ballots now heads to the House chamber for a vote.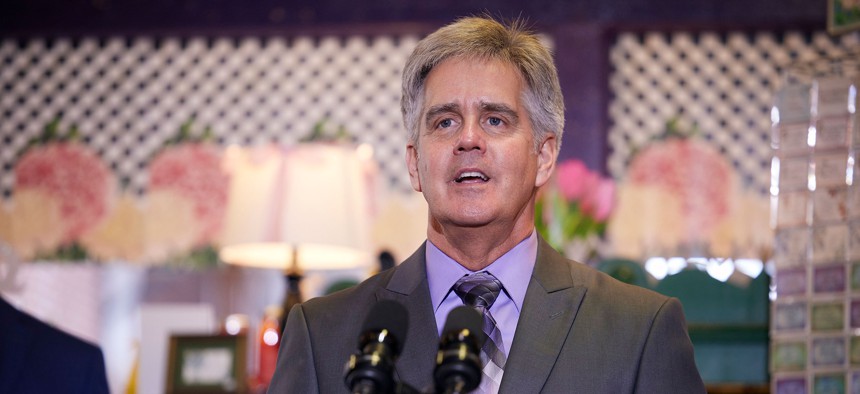 An election reform bill addressing pre-canvassing and curing mail-in ballots passed out of the House State Government Committee Monday, setting up a potential floor vote on election administration reforms some county commissioners have long sought since the implementation of Act 77. 
Citing the need for the reforms to help county and election officials run smooth operations, Democratic state Rep. Scott Conklin, chair of the committee and prime sponsor of the bill, said "the integrity of our voting system is the most important thing we have for democracy." 
"I've seen more election workers quit in the last two years than in (recent) history. I've seen those who run the elections quit because of the politicians getting involved," Conklin said Monday. "This bill was done for one reason and one reason only … it's clean (and) it's the bill that the people that do the elections asked for."
House Bill 847 would give counties seven days to pre-canvass ballots – the act of opening, processing and tallying mail-in ballots prior to Election Day. It would also move up the deadline to apply online for a mail-in ballot by four days and allow voters to cure or fix unsigned or undated mail-in ballots. 
State Rep. Brad Roae, minority chair of the House State Government Committee and a Republican from Crawford County, called the bill a "solution in search of a problem." 
"To the best of my knowledge, there were 63 counties that elected to take the election integrity grants. And to the best of my knowledge, all 63 of those counties got everything counted that night you can legally count," Roae said Monday. "The citizens of Pennsylvania – we're getting election results very, very quickly, so I'm not sure this legislation is necessary."  
State Rep. Malcolm Kenyatta, a Philadelphia Democrat who offered an amendment to the bill, responded to Roae's comment stating that "election administration is underfunded." 
I've seen more election workers quit in the last two years than in (recent) history.
– state Rep. Scott Conklin
"The intent is to … heed the concerns of bipartisan county commissioners – Republicans, Democrats, good Pennsylvanians and good Americans who spend everyday trying to administer our elections in a fair, impartial way," Kenyatta said. 
Kenyatta's amendment, which was approved along party lines, clarifies the definition of pre-canvassing to include scanning but not counting of ballots, and removes having a "naked ballot" or ballot lacking a secrecy envelope from the list of fatal defects. It also moved back the window for online mail-in ballot applications to four days rather than the seven days Conklin originally proposed. Voters would still be allowed to request a mail-in ballot up until a week before the election by going in person to their county election office.
Since the implementation of Act 77, the 2019 law that allowed mail-in voting, county and elections officials have called for a longer mail-in ballot turnaround time and window to pre-canvass ballots prior to Election Day.
Lisa Schaefer, executive director of the County Commissioners Association of Pennsylvania, told City & State that county and elections officials are happy to see their top two priorities advance in Harrisburg but more discussions need to take place regarding online and in-person application deadlines. 
"There's a concern that any benefit we would gain from expanded pre-canvassing time and being able to balance those workloads across the week prior to an election gets undermined a little bit by adding a workload on top of that when voters can still come in (to apply for mail-in ballots in-person)," Schaefer told City & State Monday. "We certainly understand the principle behind it, but in terms of practicality, we're looking forward to further discussions."
The amended bill passed out of committee along party lines by a vote of 12-9, with Democrats voting in the majority.