Policy
Millions of federal dollars slated for 54 EV charging projects across Pennsylvania
Fifty-four projects in 35 counties selected for $33.8 million in conditional awards for the federal National Electric Vehicle Infrastructure Formula Program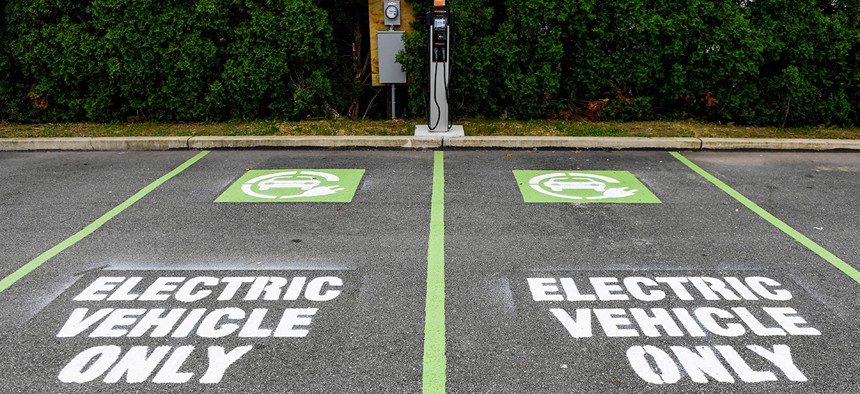 With millions of dollars dedicated to help Pennsylvania expand access to electric vehicle charging, officials announced a series of projects receiving the first round of $171.5 million in federal grant funding.
Federal and state officials on Monday named 54 projects in 35 counties selected for $33.8 million in conditional awards for the federal National Electric Vehicle Infrastructure Formula Program, which aims to bolster electric vehicle infrastructure over the next five years through the Bipartisan Infrastructure Law.
"Our team worked diligently to meet federal NEVI requirements while also spreading opportunities among various companies and communities," Pennsylvania Department of Transportation Secretary Mike Carroll said, adding that Pennsylvania is among the first states to distribute the funding. "These new investments will create good paying jobs and allow Pennsylvanian residents, businesses and visitors to travel across the commonwealth faster, cleaner and more reliably."
The NEVI funds planning, construction, operating and maintaining EV charging sites. The Pennsylvania NEVI is a reimbursement program that requires at least a 20% match from applicants. PennDOT received 271 funding submissions, requesting $165.4 million for this round of funding. 
Recipients include dozens of travel plazas and gas stations across Pennsylvania. PennDOT said 22 projects are either in or within half a mile of state or federally designated disadvantaged communities.
"This funding will allow us to deploy electric vehicle charging stations across our commonwealth – from cities to suburbs to rural areas – promoting energy security, creating jobs and reducing our carbon footprint," U.S. Sen. Bob Casey said. 
Following a public input process, work on some of the projects could begin as early as late 2023.