Education
State public education funding's teachable moment
Following the landmark ruling that the state's public education funding system is unconstitutional, state lawmakers are learning just how difficult it will be to change it.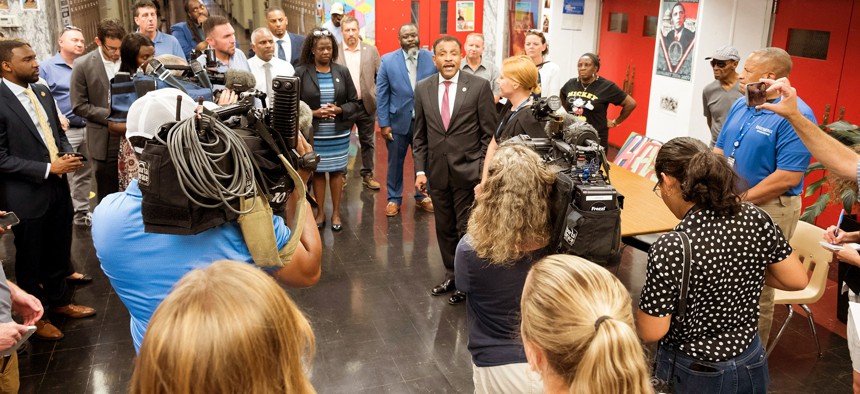 William Sax didn't mince words as he led a group of lawmakers through the sweltering halls of his workplace in July.
"You thought it was bad for a couple of minutes here … we come here every day," Sax, a social studies teacher and building representative at South Philadelphia High School, said to those assembled for a tour of his school building. "We were sweating every day. We're actually making it in spite of the state – we're educating our kids in spite of the state."
Long-deferred building repairs and maintenance projects are just two of the myriad issues facing teachers like Sax in public schools across the state; other critical issues include teacher recruitment and retention struggles, pandemic-driven learning issues – and ensuring the "comprehensive, effective, and contemporary system of public education" as outlined by the Commonwealth Court ruling in the landmark public education funding trial. 
A legal lesson
The commonwealth's public education funding lawsuit – a prolonged, seven-year process – may have come to an end earlier this year, but a key question underpinning it remains unanswered: How can the state fund schools equitably? 
In a 778-page ruling released on Feb. 7, the Commonwealth Court ruled that the lawsuit's respondents – the legislative and executive branches – "have not fulfilled their obligations to all children under the Education Clause in violation of the rights of Petitioners."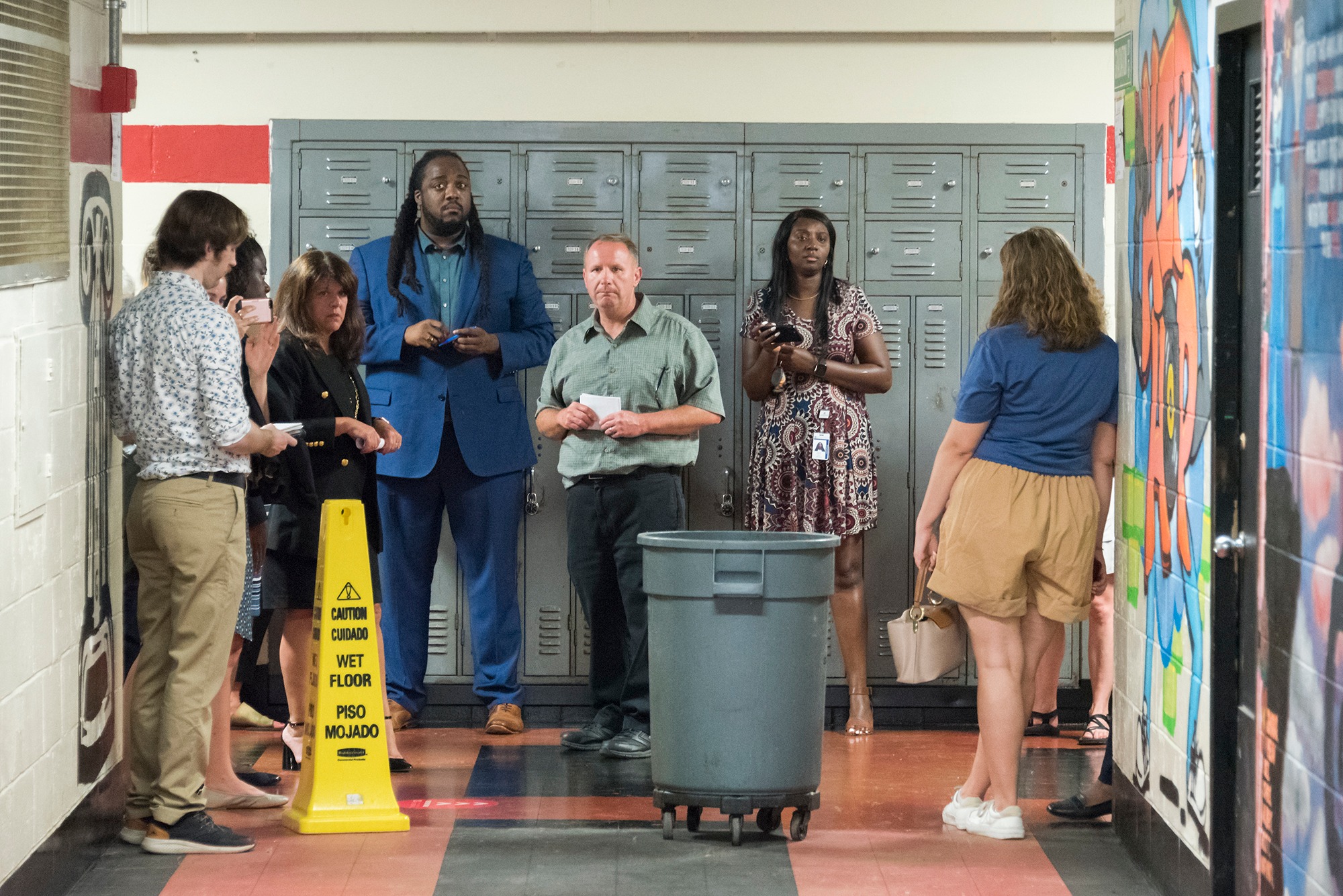 That clause in the state constitution, President Judge Renée Cohn Jubelirer wrote, requires the state to provide all students with a "meaningful opportunity to succeed." That standard, she said, is not currently being met, with students living in school districts with low property values and incomes not getting the same opportunities and resources as those in high-income districts.
But the court did not impose any requirements or mandates in the ruling, meaning the responsibility of fulfilling the constitutional obligation lies squarely with state lawmakers and Gov. Josh Shapiro – and those on the front lines of education, like Sax, are paying attention to what happens next. 
"Some of our teachers can't teach because of a freezing building … We can't even plug in air conditioning or a computer without a plug going out," Sax said. "All the kids here are watching you," he pointedly told the lawmakers that day.
Class conflict
Throughout the Commonwealth Court case, the defendants representing the state and General Assembly leadership argued Pennsylvania's per-student spending and overall education spending are among the highest in the nation. And while that remains true, the disparities between districts were found to be significant. 
During the 2021-22 school year, Pennsylvania spent more than $21,000 per student on public education. That figure, according to the state and federal Departments of Education, ranks eighth in the nation in average student spending. But the state's share of student spending – 38% – is below the national average of 47%.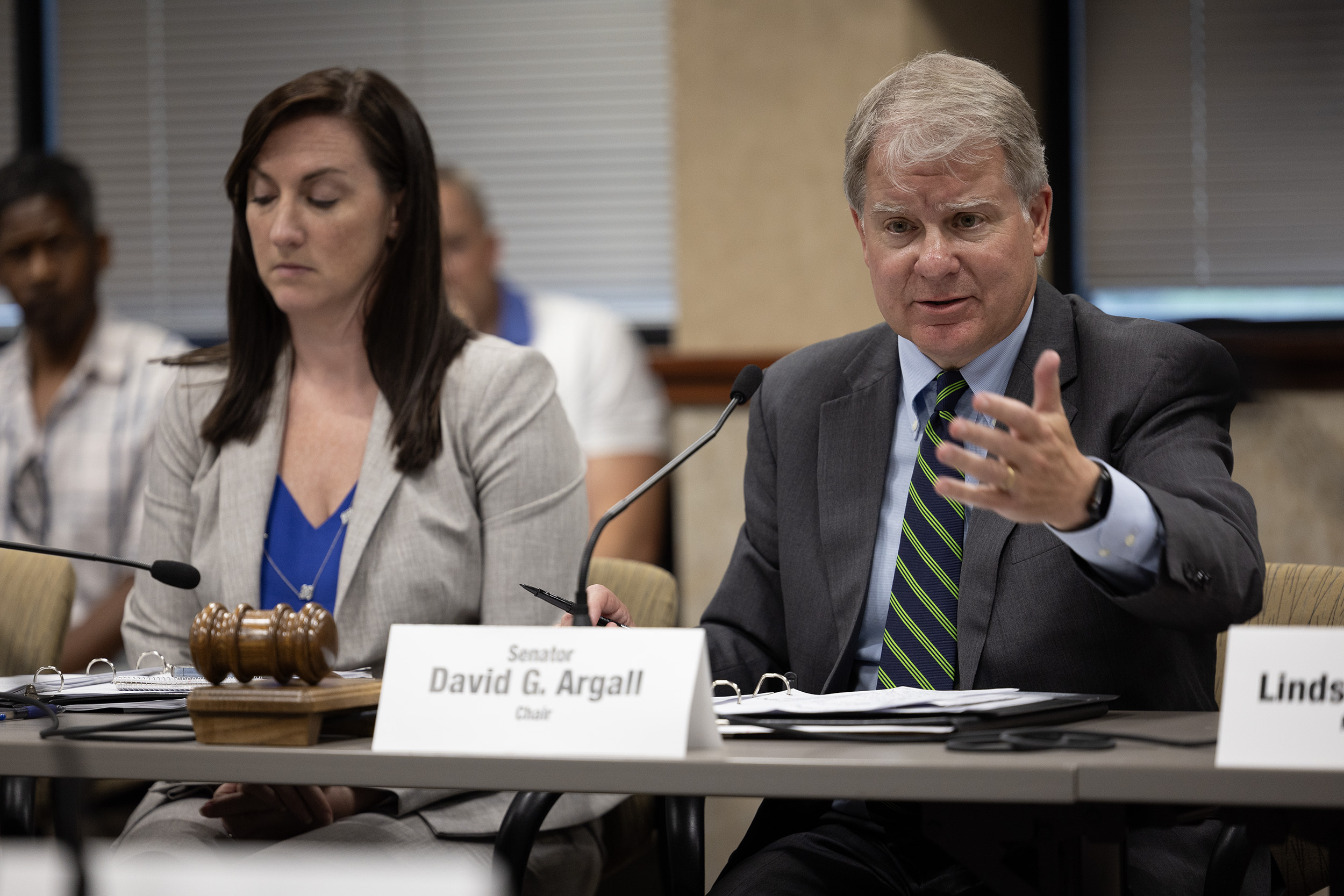 Jubelirer concurred with the petitioners in the case, who found that 86% of public school students are in inadequately funded school districts, with 428 of the state's 500 districts lacking the resources needed to meet academic standards. 
Matthew Kelly, an education professor at Penn State University, testified during the lawsuit that his analysis revealed the wealthiest school districts spend about $4,800 more per student than the state's poorer districts – a figure that is highlighted by a funding range that goes from roughly $12,000 per student in the Mars Area School District to more than $45,000 per student in Bryn Athyn School District. His findings also showed that public education underfunding totals about $4.6 billion across the commonwealth. 
Following the court ruling, questions remain not only on how legislators will reimagine public education funding but, more realistically, how a divided state legislature will come to an agreement on what's needed. 
State Sen. David Argall, a Republican from Schuylkill County and chair of the Senate Education Committee, while acknowledging the need for some districts to receive more funding, said the complexity of the commonwealth and its diversity poses a larger challenge. 
"I think we understand that money is an important concept, but it's not the only factor," Argall told City & State. "It's difficult to find one solution that fits all (school districts') needs."
Maura McInerney, legal director at the Education Law Center and a lead attorney for the plaintiffs, said that based on the court's decision, the task ahead is clear. 
"The constitution of our state makes clear that we cannot have this two-tiered system that we currently have," McInerney told City & State. "The General Assembly has to determine how much funding is needed in every school district for a contemporary quality education – and that includes sufficient teachers and counselors … basic education, special education resources, safe facilities and a quality preschool experience."
Argall is part of the state's Basic Education Funding Commission – a legislative body tasked with examining the state's basic education funding formula. Falling short of policy specifics, Argall said lawmakers are going to "proceed deliberately." 
"Any solution is going to require support from all four of the legislative caucuses and the governor," he said. "My majority leader keeps talking about the fact that just because we have a divided government doesn't mean dysfunctional government. It also means, however, it's not going to be easy."
Banking on investment
Democrats in the state Capitol have been calling for greater education investment for years. Now, with a court decision backing them up and higher-than-expected tax revenues coming in, Democratic leaders are pushing harder than ever for significant funding reform. 
"For me, it's very simple," state Sen. Vincent Hughes said outside South Philadelphia High School in July. "You've got a $9 billion budget surplus, $5 billion in the state rainy day fund and a (nearly) 800-page court decision that (says) it's unconstitutional how we fund public education. So the question is: If not now, when?"
State Rep. Peter Schweyer, a Democrat from Lehigh County, said that although prioritization of funds should ultimately be decided by school districts themselves, funding for facilities is certainly a good place to start. 
"The number of times we hear: 'We've got to get back to basics' – rebuilding schools is as basic as it comes," Schweyer, chair of the House Education Committee, told City & State. "My Republican counterparts will often say: 'We need new systems. We need new policies. We need to find new ways to educate folks,'" Schweyer said. "Sometimes, you just need no damn asbestos in your building. Sometimes, you just need no 120-degree temperature classrooms for a kid to be able to learn."
While the state's school facility crisis isn't limited to urban areas, Philadelphia's aging and toxic school buildings are the most visible example of the issue and its impacts on students. The city's school district has roughly $4.5 billion in deferred maintenance alone. The average age of the city's schools is 74 years old, with 85 facilities requiring major renovations and 21 facilities being considered for closure or replacement. 
Education ecosystem
Near the opposite corner of the state, in the northwest county of Forest, school administrators face both eerily similar and uniquely rural challenges when compared to urban districts. 
Forest Area School District Superintendent Amanda Hetrick said that much like urban and suburban districts in Southeastern Pennsylvania, many rural schools in the state struggle to recruit and retain teachers and counselors. At the same time, her district must handle transportation and safety issues for schools 20 miles apart in a region split up by the Allegheny National Forest. 
Forest Area School District is also unique in that it's one of the few rural school districts funded through the Fair Funding Formula – the basic education funding formula recommended by a state commission in 2016 to distribute education funding equitably based on student-based and school district-based factors. The formula, in practice, only applies new funds and uses outdated population numbers in place since it was enacted, meaning just 14% of the state's education funding is being distributed through the recommended means.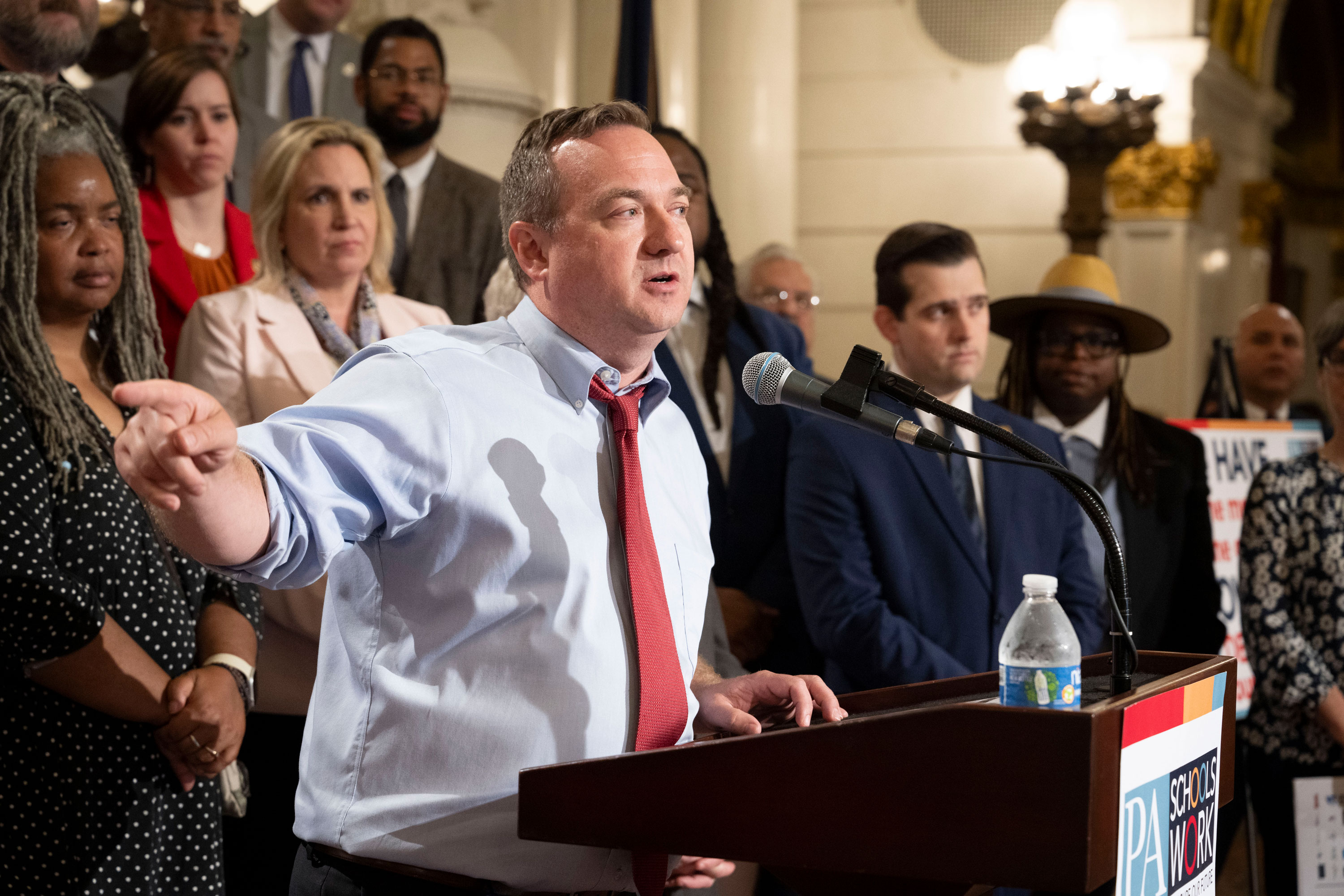 Two other flashpoints – property taxes and charter school funding – add even more complexity to the education arena. For years, many homeowners have been clamoring for a solution that brings down their tax burdens, while education advocates and school district officials have been cautious to upend a system that is reliant on property tax dollars.
Giving students in struggling schools an affordable path to alternatives like charter schools was a key sticking point in this year's budget negotiations, with Gov. Shapiro ultimately vetoing $100 million in lifeline scholarships, much to Republicans' dismay. Shapiro sided with House Democrats who said no additional education funds should be diverted away from traditional public schools. 
"Every child needs equitable funding and where there is a greater need, there should be more funding," Annie Clark, CEO of the Pennsylvania Coalition of Public Charter Schools, told City & State. Clark said the disparities between districts are obvious where she resides in York County, where two miles between districts like the School District of the City of York and York Suburban School District can mean exponentially more funding per student. 
In the short term, they need to work to give us a little bit more flexibility.
– Amanda Hetrick
In the 2021-22 school year, Pennsylvania school districts paid a total of nearly $2.7 billion in tuition to charter schools. More than $1 billion of that was to the state's 14 cyber-charter schools, where students learn from an exclusively online curriculum, according to data from the Pennsylvania Department of Education. 
Hetrick said although most districts may not be in the same boat, Forest's finances would be in a much better position if payouts to charter and cyber charter schools alone were changed. 
"If I didn't spend what I spend on charter and cyber charter schools, I probably wouldn't need more money. I could redistribute and be just fine," she said. "Let's look at what we're spending and see how we can better distribute it to make things more equitable for all. That would be the first place I would start before starting to look at the funding formula."
Clark told City & State that the Coalition of Public Charter Schools agreed that the state's education funding formula should distribute resources equitably, based on factors like poverty and special education needs, across school districts, in addition to funding for public charter schools – a policy point that will likely be at the center of the debates to come in Harrisburg. 
Charting a path forward
The existing funding formula is seen as just a start for lawmakers as they consider what the future of public education will look like in the commonwealth. Six months after the court's decision placing the responsibility of crafting a funding formula on lawmakers in Harrisburg, the closest stakeholders have to a timeline is a slate of public hearings that will be held throughout the commonwealth this year. From there, funding negotiations are expected to lead into next year's state budget talks. 
Hetrick said that a variety of factors need to be considered in the long-term planning, but in the short term, school districts and administrators need flexibility and additional resources to meet the needs on the ground today.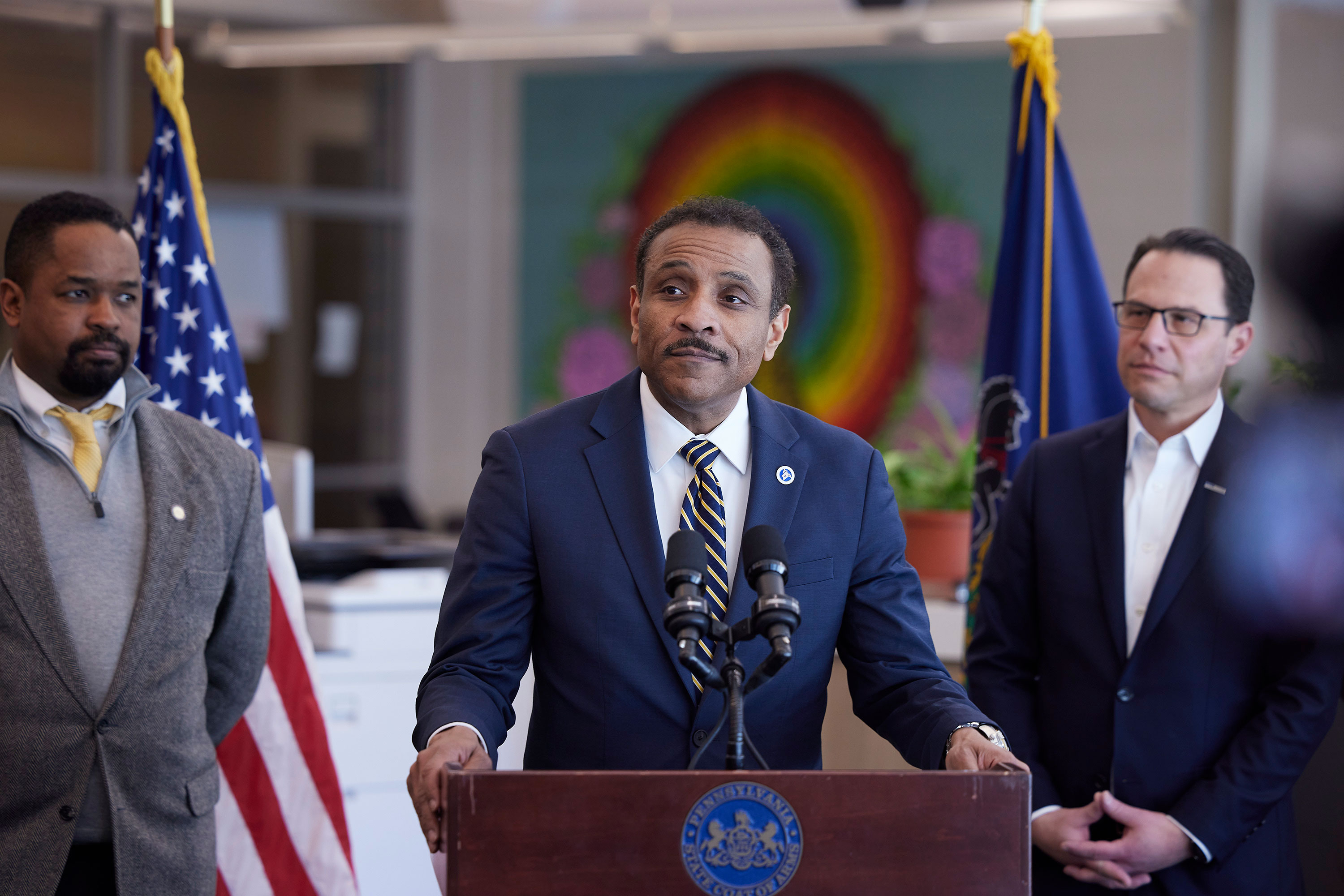 "In the short term, they need to work to give us a little bit more flexibility. Give people the opportunity to apply for some additional funds, if they want to put something in a pot," Hetrick said. "Look at what people are really asking for and use that as part of your data to come up with (solutions)."
From one of the state's smaller school districts to its largest, the message remains the same. Tony Watlington, superintendent of the School District of Philadelphia, told City & State the district's new five-year strategic plan is what's needed to align community concerns and district needs with effective solutions. The one hurdle standing in the way, he said, is a lack of resources. 
"We know exactly what to do to get better faster, to significantly improve student outcomes in terms of achievement and we have an aggressive five-year strategic plan that outlines how we intend to do it," Watlington said. "If we are funded appropriately … the children of Philadelphia will absolutely benefit."