Transportation
PennDOT finalizes agreement to expand passenger rail service in western PA
The finalized agreement with Norfolk Southern would add an additional trip between New York and Pittsburgh.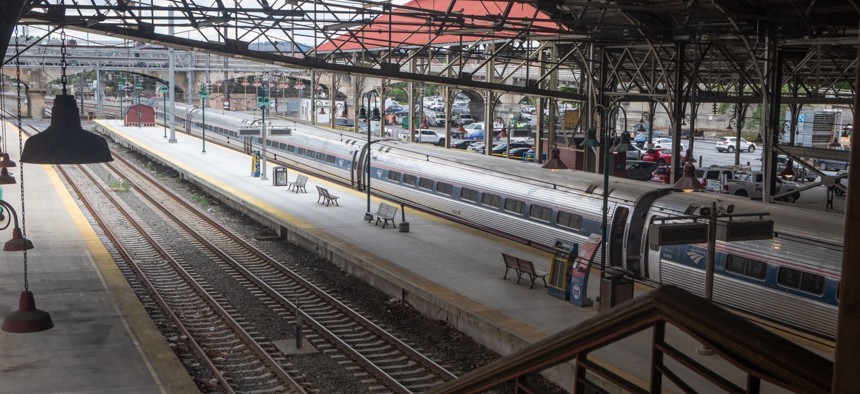 Gov. Josh Shapiro's administration announced Friday that it has finalized an agreement with Norfolk Southern Corp. to increase the number of daily passenger rail trips offered between Pittsburgh and New York City.
As part of the agreement, the Pennsylvanian Amtrak line, which currently offers one daily round trip between Pittsburgh and New York City, will offer two trips per day – with the expanded service expected to begin in 2026, according to the Pennsylvania Department of Transportation.
To facilitate the increased service, the state has agreed to spend more than $200 million on infrastructure and safety improvements that will be handled by Norfolk Southern, the railway company that operates the Pittsburgh Line on which the Pennsylvanian runs. 
According to a release, PennDOT has applied for grant funds through the Federal Railroad Administration to help fund the improvements, which include upgraded rail lines and communications infrastructure. 
PennDOT Secretary Mike Carroll said the agreement represents progress on expanding passenger rail, adding that it will help preserve the Pittsburgh Line, which runs through the Premier Corridor – a heavily traveled stretch of railroad that spans from Chicago to New Jersey, according to Progressive Railroading. 
"This agreement lays the groundwork for expanded passenger rail service in Western Pennsylvania while simultaneously preserving a critical freight rail corridor," Carroll said Friday in a statement. "Ensuring more Pennsylvanians have access to safe and reliable transportation to Western PA will reduce commute times, help connect hundreds of thousands of residents, and boost local economies." 
"This expansion of service on the Pennsylvanian will provide key mobility and economic benefits," Carroll added. 
State Sen. Wayne Langerholc, the chair of the Senate Transportation Committee, welcomed the news. "Today's announcement keeps us on course to achieving what was said couldn't be done – more rail service for western Pennsylvanians," Langerholc said in a statement. 
"This was one of my first priorities when (I was) elected and I am pleased that we are nearing completion of our goal," he added. "I am grateful to work alongside so many talented individuals in furtherance of this endeavor."
This isn't the administration's first brush with Norfolk Southern this year. 
Following a Feb. 3 train derailment in East Palestine, Ohio – near the Pennsylvania-Ohio border – Shapiro and many other state and federal officials pressured Norfolk Southern over their handling of the incident, which led to the release of vinyl chloride gas. 
A month later, after Shapiro met with Norfolk Southern CEO Alan Shaw, Norfolk Southern agreed to put $1 million in a community benefit fund for affected businesses and residents in Pennsylvania, as well as $5 million to reimburse fire departments that needed to replace contaminated equipment, according to the administration.  
Mike McClellan, a senior vice president and chief strategy officer for Norfolk Southern, said in a statement following the new passenger rail service agreement said collaboration was key to the service expansion to fruition. 
"Norfolk Southern is excited to build upon our partnership with the Commonwealth of Pennsylvania by increasing passenger rail options for the citizens of Pennsylvania while improving the resilience of our infrastructure for the shippers in the commonwealth," McClellan said in a statement. "This is a win-win agreement that would not be possible without the dedication and collaboration of our state officials, who share our vision for enhanced rail service across the Keystone State."