A day in the life of a DNC delegate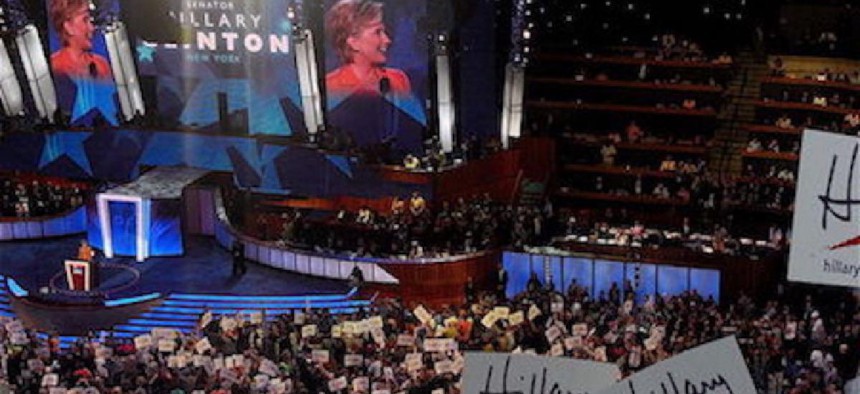 Part political love-in, part festival, part real-life LinkedIn, the 2016 Democratic National Convention promises to be exactly like every previous iteration in one respect: it will be a defining experience for the thousands of attendees.
One of the keys to making it so memorable: the sheer diversity of delegates. Nowhere does that ring as true as with Pennsylvania's own 189-member delegation. How variegated are they? Read on.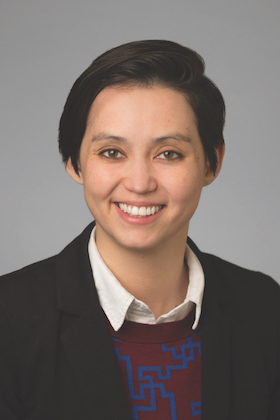 The Newbie:
Anne Wakabayashi, Executive Director of
Emerge Pennsylvania
Anne Wakabayashi knows her first Democratic National Convention as a delegate will make history – and she couldn't be happier about it.
"Being part of the convention where we nominate the first female nominee is just mind-blowing," she exclaimed. 
At 26, Wakabayashi already has an impressive political resume. The California native and 2011 graduate of Juniata College has worked for campaigns at the state and local levels and managed the successful 2015 bids of Pennsylvania Superior Court Judge Anne Lazarus and Philadelphia City Councilman Allan Domb. She has served as political and communications director for the Pennsylvania Democratic Campaign Committee and led fundraising efforts for Equality Pennsylvania, a statewide LGBT advocacy group. 
"I like working with people who care so deeply about what they're doing," she said. "People who work in politics have drive and want to change something. It's an insane schedule, an incredible amount of work, but there is passion there, and I love being around it."
Wakabayashi is currently the executive director of Emerge Pennsylvania, a statewide organization that recruits and prepares Democratic women to run for office. Part of the larger Emerge America organization that operates in 16 states, Emerge Pennsylvania offers an intensive seven-month training program in a state that has never had a female governor or senator. 
"Women's voices, at all levels, are so essential," said Wakabayashi, who would also like to see more minorities and members of the LGBT community hold elected positions. "We have a very small subset of the population in government – almost every issue can benefit when you can bring more voices to the table."
Wakabayashi's delegate vote, naturally, will be going to Clinton.
What events are you most looking forward to?
Two events put on by Liberty City LGBT Democratic Club, Liberty PA and Equality PA. It's a Welcome Party on Sunday for LGBT delegates and a Post-Gavel Karaoke Party on Tuesday night. We're all pretty excited about showing off Philadelphia's Gayborhood to our visiting LGBT delegates – they should both be a good time! 
What's on your non-DNC agenda in the city? 
I'm going to show off my city to everyone who is in town. I'm excited that a lot of friends and colleagues will be in town – it's going to be a lot of fun to show everyone all of my favorite parts of the city.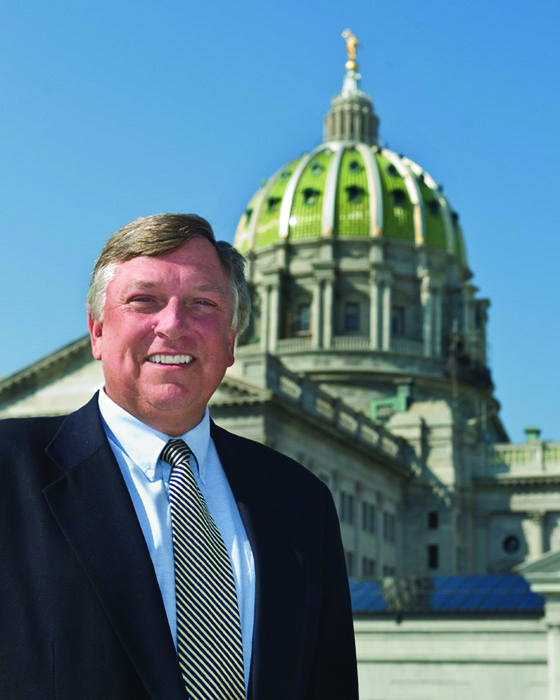 The Veteran:
Mark Singel,
former Lt. Gov. and Acting Gov. of PA under Gov. Bob Casey, former chair of the PA Democratic Party, President and CEO of The Winter Group
Those convention speeches – those few soaring moments of oratory that seem to come out of nowhere each election cycle – are what still stick with Mark Singel, who, at age 62, is preparing to serve as a Democratic National Convention delegate for the eighth time. In San Francisco in 1984, he remembers New York Gov. Mario Cuomo turning President Ronald Reagan's claim that the country was "a shining city on a hill" against him. In 1988, Texas state Treasurer Ann Richards – who would go on to become governor of her state – was the standout when she painted Vice President George H.W. Bush, his party's presidential nominee, as a hapless, pampered child, then advised her crowd, "Poor George. He can't help it – he was born with a silver foot in his mouth."
Both were losing elections for his party, with Reagan besting Walter Mondale in '84 and Michael Dukakis falling to the silver-footed Bush in '88. 
But the words of those speeches still resonate with this lifelong Democrat, who grew up in Johnstown, a hardscrabble Pennsylvania community dependent on coal mines, steel mills and garment factories. (His father rose to be manager of a women's undergarment factory, and Singel loves to joke that "you could say he was in women's underwear.") His family and everyone he knew voted Democrat as a thank-you to President Franklin D. Roosevelt for the New Deal programs that helped the area through the Great Depression, like the Works Progress Administration and the Civilian Conservation Corps. They were "Roosevelt-Truman-Kennedy Democrats – and we're really proud of that tradition," he said. 
Among the greatest convention speeches of this century, he said, are the 2004 address by then-Sen. Barack Obama and Hillary Clinton's 2008 speech endorsing Obama as the party's standard-bearer. He's also expecting inspiring words this year as the convention has "taken on more importance, more significance than others of the past."
"I don't mean to be dramatic, but what's on the line here is the future of the republic and the security of the world," he said, noting Clinton has to not only defeat Republican nominee Donald Trump but also "put a stake through the heart of the beast that he's riding. Too many Americans have been seduced by this con artist. They are becoming an increasingly angry mob."
Still, he predicts Clinton will win Pennsylvania by about 6 points. 
"Clear-thinking Republicans are going to walk into that booth and say, 'Who is capable of being president?' and they'll vote for Hillary," Singel said. "You're not going to tell me your devotion to party means you're willing to threaten the republic."
What events are you most looking forward to?
Breakfast meetings – interaction with other delegates and guests.
What's on your non-DNC agenda in the city?
Some commentary for local media; visiting some of the sites in Philadelphia.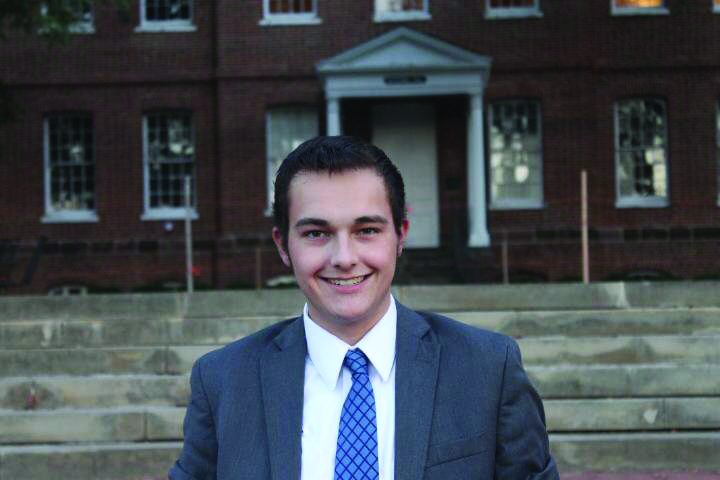 The Holdout:
Sawyer Neale,
college student
Sawyer Neale first found himself captivated by politics during the 2008 election cycle. He was 12 years old. 
By the age of 18, Neale had completed internships with the Pennsylvania Democratic Party, the Senate Democratic Campaign Committee and the House Democratic Campaign Committee; written political articles and opinion pieces for his local newspaper, worked on municipal, county and state-level campaigns; and spent time at a consulting firm that advised Tom Wolf during the 2014 gubernatorial election.
"My interest (in politics) grew because it's a way to make a difference in the world," Neale said. 
Now 19, Neale is one of the DNC's youngest delegates. He is casting his vote at the convention for Vermont Sen. Bernie Sanders. During this election cycle, he phone-banked and generally talked up Sanders to anyone who stopped to listen. He wanted to be a delegate to ensure that the things he and Sanders care about – including increasing the minimum wage, single-payer health care and criminal justice reform – become party priorities. 
"I want to make sure the political revolution he's trying to start keeps having impact," said Neale, who said he would vote for Clinton in the general election in November. "I'm a Democrat through and through, and I think the party has been a good force for social progress, but I think we can make it even better." 
A student at St. John's College in Maryland, Neale lives on his family's farm in Elizabethtown, and hopes to finance his trip to Philadelphia with a GoFundMe page. Yes, he said, he thinks some of his Republican friends from the GOP-centric area where he lives may jokingly dismiss him as an idealist, but he also believes they respect his commitment.
"When you talk to people on the other side, you find you have a lot of common ground," he said. "We believe a lot of the same things, but we're going about them in drastically different ways. "We're all fighting for freedom and a society that works for everybody."
What events are you most looking forward to?
I'm definitely looking forward to the daytime events POLITICO is throwing, and whatever events Planned Parenthood Action Fund is throwing or the Lady Gaga/DJ Jazzy Jeff concert. 
What's on your non-DNC agenda in the city? 
Visiting with friends and meeting cool new people attending the convention! I also want to try to do the Donkeys Around Town scavenger hunt.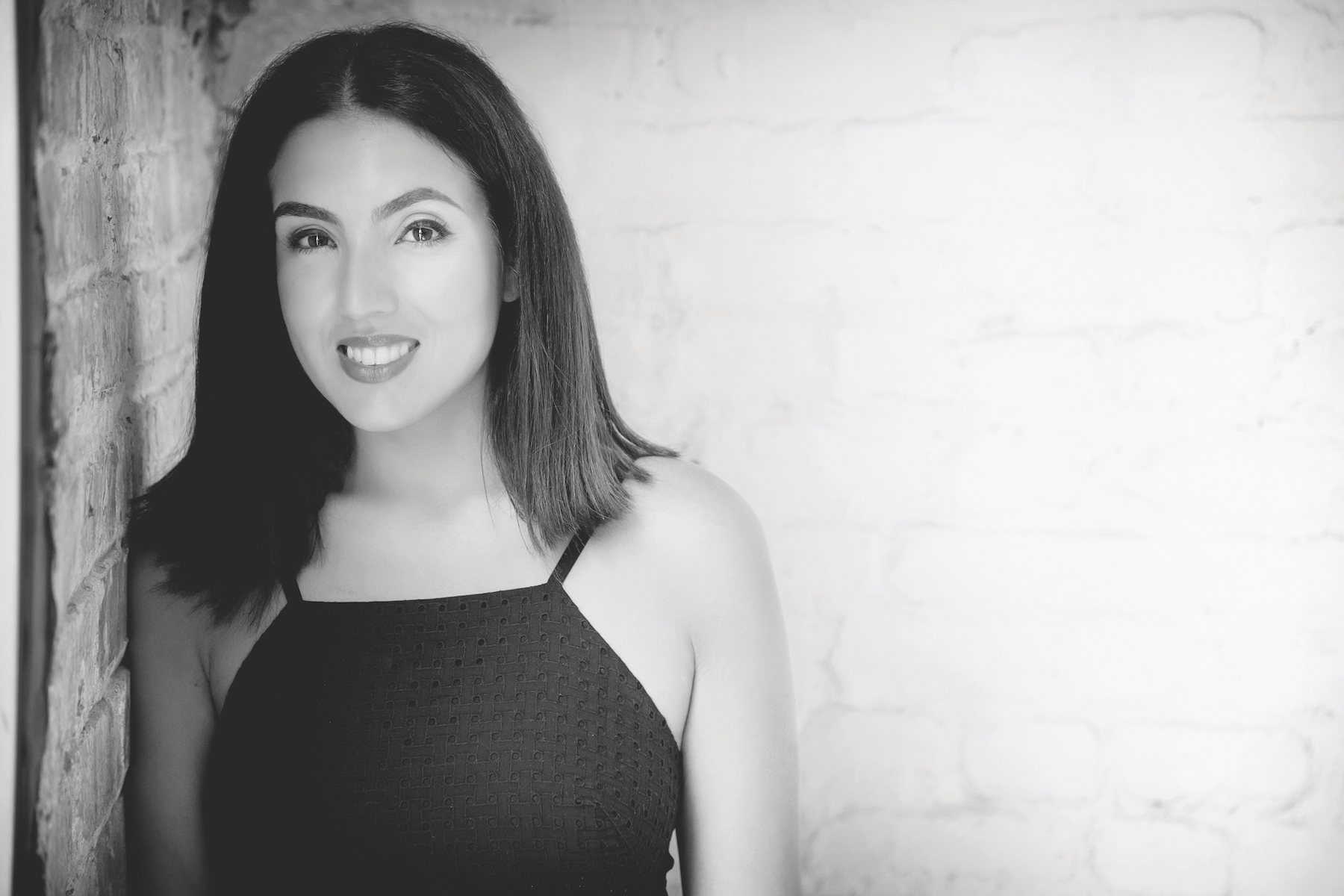 The American Dreamer:
Gisele Fetterman,
founder, 412 Food Rescue
and the Free Store
When Gisele Fetterman was 9 years old, her mother told her and her brother to grab their favorite things. They were going on a trip. She packed her diary, a doll, some clothes and photos.
That trip from the family home in Rio de Janeiro, Brazil, became a permanent move to the United States, where, for more than a decade, the family lived in New York as undocumented immigrants. They knew no one when they arrived and spoke no English. Fetterman's mother, a Ph.D. holder who previously handled nutrition care for Rio hospitals, cleaned houses during the day and worked as a coat-checker at night. 
"I have wonderful memories of those times because my mother made it an adventure," said Fetterman, now 34. "I'm so grateful to live in this country and I never take it for granted. Even on America's worst day, it's so much better than my country of origin."
Today, Fetterman oversees two nonprofits that feed and clothe many in the once-thriving Allegheny County steel town of Braddock and the surrounding areas. She is married to the town's three-term mayor, John Fetterman. This month, she will serve as a delegate at the Democratic National Convention.
"I'm living a dream, without a doubt," she said. "I'm a proud Bernie supporter and advocate, and I'm casting my vote for Hillary Clinton."
Fetterman first heard of Braddock when she read a newspaper article detailing how the town and its workers had once been a thriving place that played a critical role the development of the United States – its steel was used to build the Brooklyn and Golden Gate bridges – but had become a largely abandoned and broken shell. Then a nutrition teacher living in Newark, N.J., she felt compelled to write a letter to the town, offering to visit and create a children's summer program. Mayor Fetterman invited her to come west.
She fell in love – first with the town, then with the man. That was nine years ago. The couple are parents to 7-year-old Karl, 4-year-old Grace and 2-year-old August. The children speak Portuguese, of course. She's only taught her husband a few phrases, she said, like "Gisele, você é uma deusa" ("Gisele, you are a goddess").
"That's all he needs to know," she laughed. "I haven't taught him any bad words."
Immigration is obviously an important and personal issue for Fetterman. She hopes to use her position as a delegate to encourage compassion.
"Everything we see going on in America right now is a disconnect," she said. "It's so combative, even within our own party. I hope this week, we can come together and address issues of compassion and moving forward." 
What events are you most looking forward to?
Fetterman said she hadn't seen the most updated schedule of events, but wants to "meet and learn from as many people as I can, to be a part of history. As that undocumented little girl who came to America and spoke no English, I'm just so grateful." 
What's on your non-DNC agenda in the city? 
As much as I can fit in each day. ■