Economic Development
The other pension reform crisis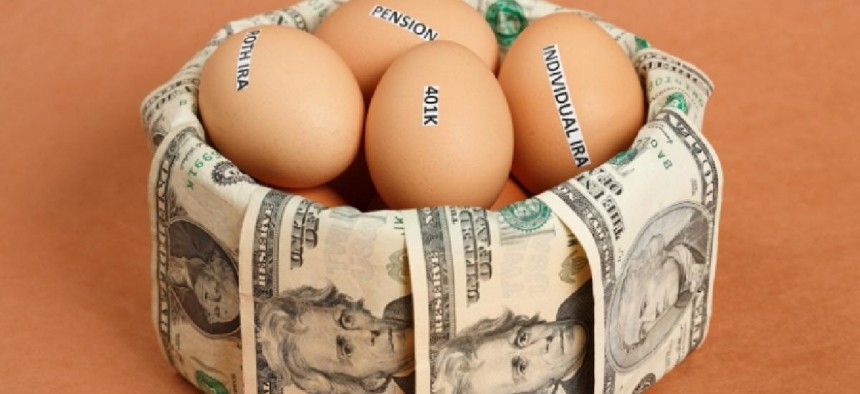 Pennsylvania, like much of the nation, is facing pension and retirement security issues on a number of levels. But while most of the legislative attention is given to fixing and reforming state-run public sector employee pensions, others in government have turned their eye toward another crisis.
Much like Frank Costanza's alternative holiday celebration known as Festivus, some Pennsylvania lawmakers at both the state and local level are shifting their attention away from the morass of public pension reform, instead looking into giving government a role in helping private-sector employees without an employer-sponsored retirement plan save for their futures.
Call it pension reform for the rest of us.
While the start of any proper Festivus celebration begins with the "airing of grievances," in the current context, we'll merely provide some background.
According to AARP, 55 million – or nearly half – of all private sector employees in the United States do not have access to an employer-sponsored retirement savings plan of any description.
In Pennsylvania, some have put that number as high as two million employees.
Additionally, a June 2016 study by The New School's Schwartz Center for Economic Policy Analysis says only 84 percent of workers between the ages of 25 and 64 that have access to such a plan actually choose to participate, leaving the actual numbers of those in that age group with an employer-sponsored retirement plan well below the halfway mark.
These numbers have prompted some states to take action.
According to Georgetown University's Center for Retirement Investment, since 2012, proposals for forming a state repository for private sector employee retirement savings accounts have been introduced in 30 states.
Since that time, eight states have enacted some form of a proposal whereby private sector employers can offer their employees an automatic payroll deduction to be placed in a state-managed retirement savings plan.
In 2016 alone, four states – California, Connecticut, Maryland, and New Jersey – enacted their plans.
In fact, state-managed private sector retirement savings plans became so prevalent that the US Department of Labor issued a rule clarifying that states can facilitate these types of accounts.
For its part, Pennsylvania was one of the states in 2016 to consider a plan that would allow for the payroll deductions to a state-managed plan.
In the recently concluded legislative session, Rep. Mike Hanna (D-Clinton) – the second-highest ranking Democrat in the state House of Representatives – introduced House Bill 2396, legislation that would have established the Keystone Retirement Savings Program and Keystone Retirement Savings Fund. The fund would have required private sector employers with five or more employees to offer its workers an automatic payroll deduction to go into the fund, which would be a fully portable, low-cost Roth IRA managed by the state treasury.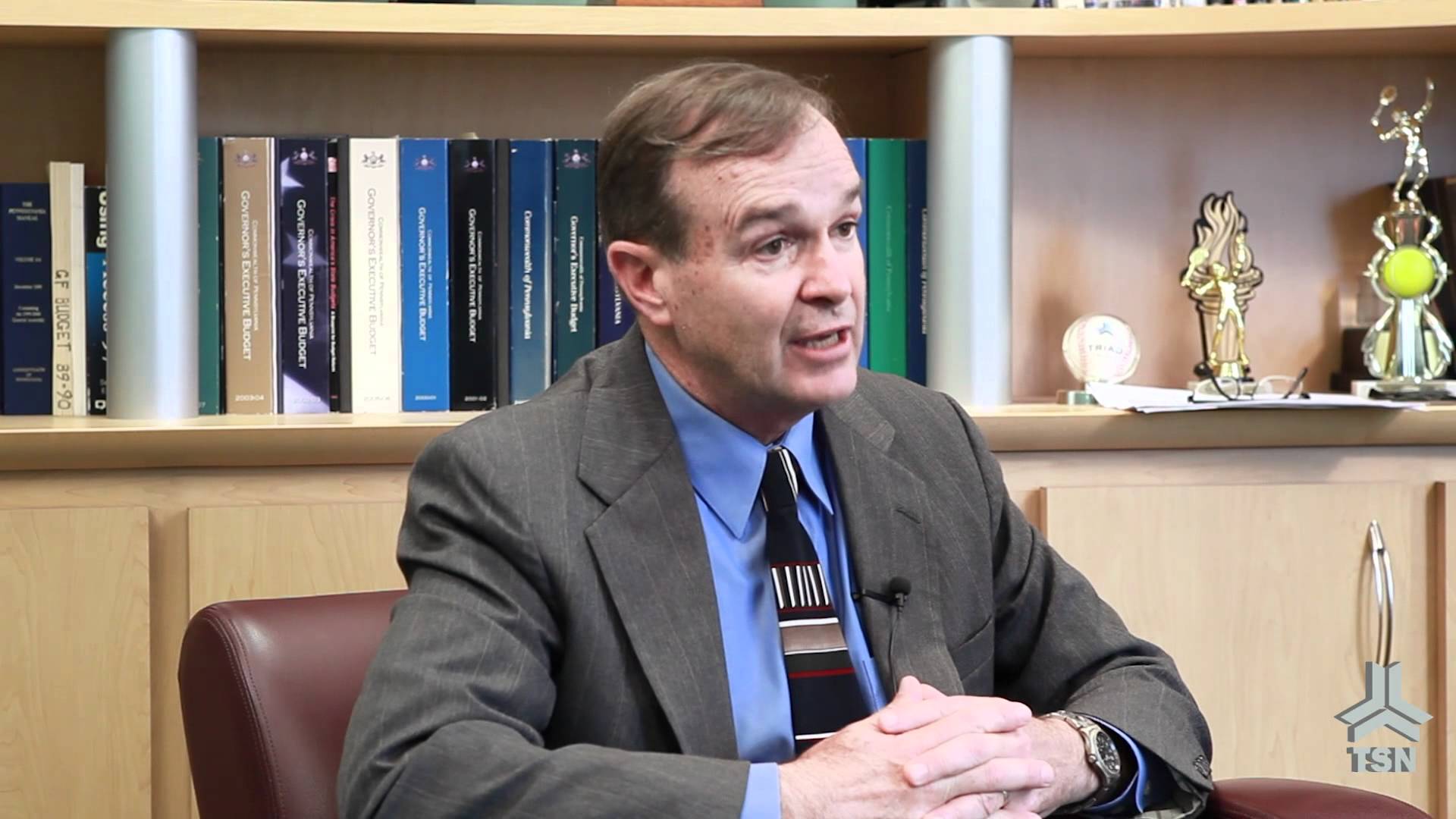 Rep. Mike Hanna – image from YouTube
His proposal, which drew 15 co-sponsors – all Democrats – was never called up for a vote by the House Finance Committee before the constitutional end of session on November 30.
When the proposal was first floated, Hanna argued that since employers would not be required to contribute to the state-managed plan, costs to employers would be negligible.
"Studies and experience in other states clearly show the effectiveness of such programs in prompting more people to save for their own retirements," he said in a memo seeking support from fellow legislators last session. "One recent study calculated that the retirement savings under the program would result in an extra $3,000-$6,000 each year, every year for lower- and middle-income employees at retirement."
Hanna noted in the same memo that the treasury has a proven track record of successfully managing private savings accounts.
"As we've seen in the 529 college saving plan, Treasury can capably manage these accounts at low cost through economies of scale," he said.
The treasury, under the current leadership of Treasurer Timothy Reese, commented that, while they aren't speaking on any specific plan, they do support efforts to enhance individual retirement security.
"Treasury is supportive of efforts to help individuals plan and save for retirement, and has been working with members of both the House and the Senate to create a state-administered retirement savings plan for individuals whose employers don't provide a retirement plan," said spokesperson Scott Sloat.
Hanna isn't alone in his quest.
Treasurer-elect Joe Torsella made having a similar plan in Pennsylvania a cornerstone of his campaign for treasurer.
Floating the idea as PA-IRA's, Torsella said during the campaign that having such plans in Pennsylvania is "a no-brainer" and critical to staving off a crisis that will only worsen as the Baby Boomer generation continues to retire.
More recently, he doubled down on the importance of ensuring retirement security of all Pennsylvanians.
"Forty-four percent of working Pennsylvanians – about two million of us – do not have access to any retirement plans in their place of employment," he said. "And we know that when there's no workplace option for socking away money, there's probably not going to be any money socked away: less than 10 percent of all workers contribute to a plan outside of work.
"State treasurers from around the country have led the way to new solutions," he added. "A handful of states have now introduced state-run plans for private sector workers without company-sponsored retirement plans. These portable, individual plans simply give workers the ability to have an automatic payroll deduction – and the opportunity to invest it in a well-run fund that won't fleece them with fees."
The state isn't the only level of Pennsylvania government looking into this issue.
In Philadelphia, City Councilwoman Cherelle Parker successfully introduced and passed a resolution in June forming a citywide task force to look at the issue of private sector retirement security in Philadelphia.
Similar moves have been made by larger local government entities in other states, and Parker's resolution notes the inaction to address retirement security issues at the state and national level as a reason for Philadelphia's need to be involved in crafting a solution.
According to the study conducted by The New School, Philadelphia's private-sector retirement security situation is worse than the rest of the nation.
"Why is government looking into this issue, you might ask? Because when our seniors are able to comfortably retire, they are much less likely to rely on government for social services in retirement," Parker said. "Essentially, if we don't begin to address this issue now and help more people so they can comfortably retire, we'll pay for it later."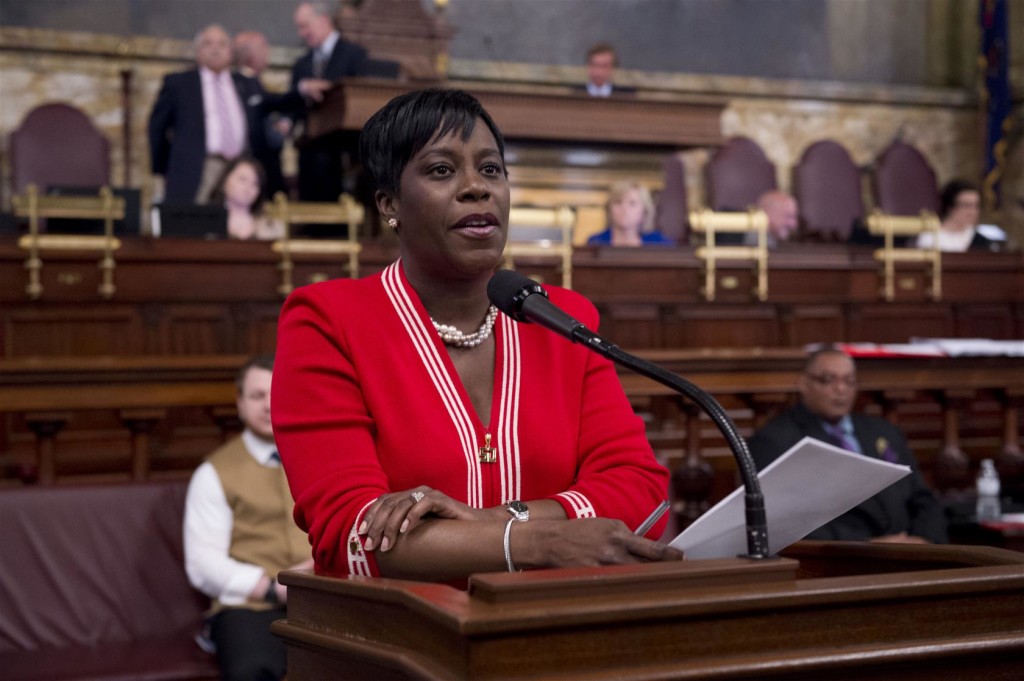 Philadelphia City Councilwoman Cherelle Parker – image from Philadelphia City Council Flickr
The task force is co-chaired by Parker and Republican At-Large Councilman Al Taubenberger, who chairs City Council's Committee on Aging, comprised of stakeholders from the business community, academia, nonprofits and unions.
It held its first meeting in November and plans to release short-term and long-term plans in February, with a final report issued to City Council by Dec. 31, 2017, with recommendations for public policy and legislative changes.
Getting a private-sector retirement security plan enacted in the upcoming legislative session will be a heavy lift, given the proposals are being put forward by Democrats after losses in both chambers in the November elections.
According to Samantha Lockhart, a spokesperson for Hanna, last session's proposal will likely be reintroduced for consideration in the coming legislative session, potentially as a top priority for the House Democratic Caucus.
While she said the plan is likely to be slightly altered from last session's House Bill 2396, Hanna is hoping to team up with Treasurer-elect Torsella in pushing the issue forward.
Torsella confirmed that he plans to work with legislative leaders in the new session and use the influence of his office to try and bring the concept to fruition in the form of an enacted law.
"I plan to work on a bipartisan basis with legislative leaders to help individual Pennsylvanians build their own economic security," he stated. "I'm going to use the power of my office to advocate for Pennsylvania to join the list of states providing access to retirement accounts for private sector workers, and the tools of my office to make it easier – not harder – for those workers to have automatic and accessible savings options."
Jason Gottesman is the Harrisburg bureau chief for The PLS Reporter, a non-partisan, online news site devoted to covering Pennsylvania government.