Economic Development
House Republican cadre forms 'Common Sense Caucus'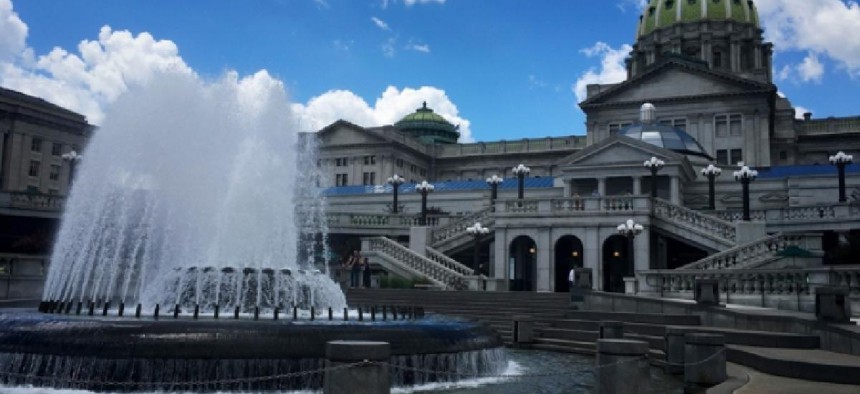 An ad-hoc group of 18 House Republican members recently announced they will be forming the "Common Sense Caucus," a group of like-minded legislators aimed at bringing more accountability and transparency to the Commonwealth's fiscal issues.
The group is formed largely of rank-and-file House Republican members who pushed for the use of special fund transfers to fund the current fiscal year's budget, a component of which was incorporated into the revenue plan ultimately adopted.
According to information provided from the newly formed caucus, members will focus on four main items, including accountability and transparency, regulatory reform, policies that target cost drivers, and solid academic programming that opens up all career options.
As part of their early work, the caucus supported a package of bills that recently passed the House aimed at providing budget procedure reform, including legislation requiring more transparency about special funds.
To those end, the caucus has worked with the House Appropriations Committee and Majority Chairman Stan Saylor (R-York) to hold hearings with Wolf administration cabinet secretaries on special funds within their departments.
Speaking to the issue of those special funds at the recently held mid-year budget briefing, Budget Secretary Randy Albright called into question the amount available in those funds.
"We continue to look at all special funds. Frankly, that's always been a part of the work that we do and we will continue to look at the list (of available funds) provided by the House Republican Caucus and all other available revenue sources, wherever they may exist," he said. "We certainly want to exhaust all responsible opportunities that we have. I will tell you, currently, that there aren't hundreds of millions of dollars available, but even if there are tens of millions of dollars available in some of those funds, that will certainly be part of the means we use to balance the cost of current-year operations and operations as we move forward with our proposed budget plans."
The first hearing was held Thursday, December 14 with PennDOT Secretary Leslie Richards and other representatives from the state Department of Transportation.
There, Rep. George Dunbar (R-Westmoreland) who is not a listed member of the Common Sense Caucus, but serves as Republican vice-chairman of the Appropriations Committee, said that the committee is hoping to find out more information about the funds within the department.
"We have to make sure everybody has a better understanding of what's going on. We're not here looking for dollars, we're looking for an understanding," he said. "That's what we are trying to do today: ask fair questions."
When it came to transportation dollars, Committee Minority Chairman Joe Markosek (D-Allegheny) noted the importance of mass transit funding, especially as Act 89 transportation funding money is almost halfway through its life cycle.
"We have to be cautious and we have to be wary of finding funding for transit if Act 89 money is to go away and we have to fund transit," he said.
According to "The Taxpayers' Budget," a prototype of some of the Common Sense Caucus's funding priorities, special fund transfers from the Multimodal Fund and Public Transportation Trust Fund totaled $447 million.
Arguments by proponents at the time stated that funds are sitting dormant, not being used, or are over-funded for their purposes.
Markosek said when it comes to mass transit funding, especially when looking at those funds, members need to move away from the urban-vs.-rural dichotomy.
"Mass transit is something that is available in all 67 counties," he said. "The counties that it is most helpful to – the southeast, the southwest and the other urban areas – are often the engines for economic development and taxes for the whole commonwealth. Those are donor regions."
PennDOT officials testifying at the hearing defended the funds.
Noting the lengthy period of time required to get transportation projects approved, Deputy Secretary for Multimodal Transportation Toby Fauver indicated the money in those funds is earmarked for future work.
"We're building a pipeline of projects," he said.
Speaking specifically to mass transit, PennDOT Sec. Leslie Richards noted the transportation network as a whole depends on a robust and well-funded system of mass transit, something she identified as a benefit to traffic flow on the highways and an economic boon in terms of its appeal to employers like importers, carriers, and companies looking to suburban areas for the bulk of its employment.
"It's trying to keep our traffic flowing as well as it can on our interstates…but it's also a huge economic driver," she said.
Subsequent meetings are scheduled for early January, when the committee and members of the Common Sense Caucus will hear from the Department of Conservation and Natural Resources and the Department of Community and Economic Development.
Jason Gottesman is the Harrisburg Bureau Chief of The PLS Reporter, a news website dedicated to covering Pennsylvania's government.