Elections
Philadelphia tries again on campaign finance reforms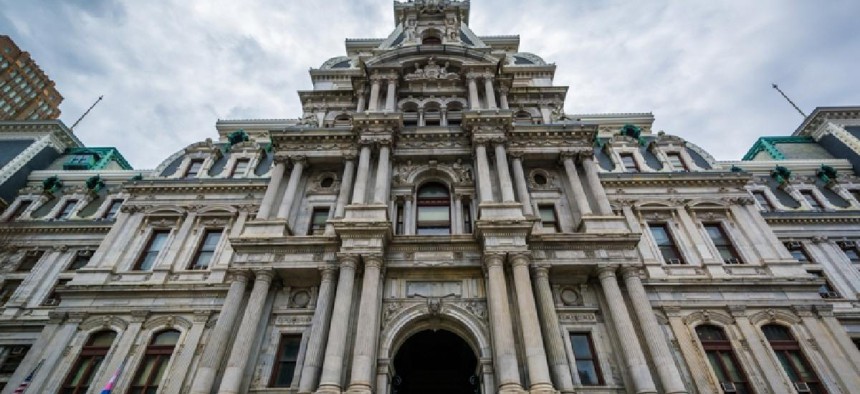 Editor's note: This post has been amended to reflect additional comments and clarifications by Michael Cooke
At a recent monthly meeting, the Philadelphia Board of Ethics endorsed legislation that would bring a raft of critical changes to the city's campaign finance laws and limits.
Most notably, the bill would shift the city away from annual campaign finance limits and to a system of limits based on four-year election cycles – while increasing the maximum allowable contribution during that period to $5,000 for individuals and $20,000 for businesses and other organizations.
That change had long been sought by good government groups like the Committee of Seventy, who say annual limits favor incumbents who can stockpile funds for years before their reelection.
"The change from annual election cycle limits is especially important. The status quo can be very advantageous to incumbents if they max out every year before an election," said Seventy spokesperson Pat Christmas. "We're very supportive of this package of changes and we applaud these council members, board members and their staffs for working together on this."
Michael Cooke, the board's director of enforcement, said Philadelphia was an outlier in enforcing annual limits, and that the current system required intensive monitoring.
"Philadelphia is one of the few jurisdictions in the country that does it this way. It's much easier for people to comply with the rules if they only have one limit per cycle instead of one every year," he said. "It creates administrative problems for us and for people running for office."
Other major changes include toughening requirements for nonprofit organizations that engage in electioneering and clamping down on the funneling of campaign dollars through pass-throughs. Additionally, according to a memo provided by Cooke, "The proposed amendment would list in one place, and more clearly, all of the types of activity that could require a political committee to have to file a report with the Board, including for litigation fund committees and transition and inauguration committees."
Cooke added that the bill had been crafted in conjunction with Philadelphia City Council members to please both candidates and watchdogs by streamlining a complex system that can too easily lead to inadvertent campaign finance violations.
"At the broadest level, everyone agrees there should be limits. But the actual enforcement tends to trip people up," Cooke said.
The legislation is virtually identical to a package Introduced by Councilman Derek Green last year that also aimed to create a system of public finance for political campaigns. However, when that latter initiative stalled out, so did the affiliated campaign finance tweaks.
Cooke said the new bill, introduced last month, is an attempt to push through those changes regardless of the fate of public financing. Green had also introduced a revised public campaign finance referendum that would first put the issue up as a non-binding ballot question to gauge voter support.
For his part, Green said the new legislation would dampen the sway big donors have over incumbents and prospective candidates.
"The benefits of this bill include lowering the amount of money in campaigns, making compliance with campaign finance reporting easier for everyone involved and encourages more people to engage in our electoral process," Green said.
Proposed Changes to Campaign Finance Law - 4-13-2018 by Ryan Briggs on Scribd