Infrastructure
Winners and Losers for the week ending April 13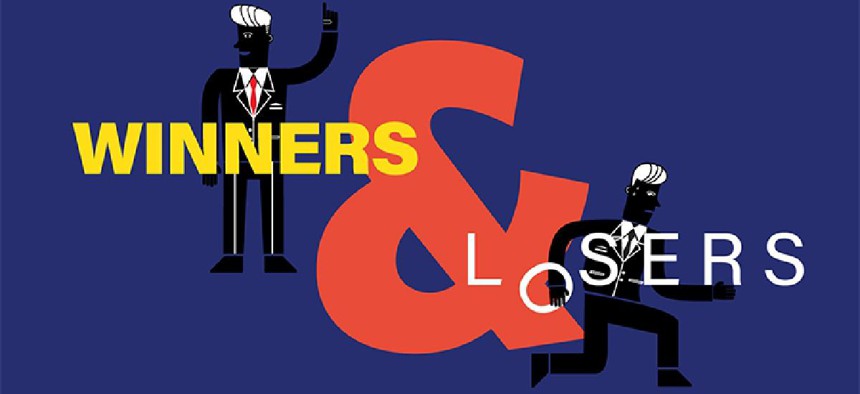 For those covering politics at the state level, PA Rep. Daryl Metcalfe is the gift that keeps on giving. There is no such thing as a slow news week when the House State Government Committee, which Metcalfe chairs, is in session.
Once again, the Butler County Republican did not disappoint. In response to PA Rep. Steve Samuelson's announcing a discharge resolution to kick his redistricting bill, HB 722, out of the State Government Committee, Metcalfe and 14 other House Republicans voted to completely rewrite the bill via amendment.
Never mind that Samuelson had garnered an astounding 110 co-sponsors from both sides of the aisle for his bill, which would have amended the state Constitution to create a nonpartisan citizen's commission, modeled on California's successful reforms, to draw congressional and state district lines with an eye on keeping communities together; Metcalfe had other ideas about what is best for democracy in the commonwealth.
Showing just how adept he is at Newspeak, Metcalfe said that "The best way to make sure we have citizens actually being the ones redrawing, citizens who are held accountable to their fellow citizens who elect them to office, and are not just going to go away after the work is done, and be held accountable in the future for their decisions, is to totally gut and replace this bill."
To make sure that Samuelson, his co-sponsors and everyone else understood just how complete his subversion of HB 722, Metcalfe helpfully pointed out how the amendment would remove the appeal process for map-making that allowed the state Supreme Court to undo seven years' worth of GOP gerrymandering. "The amended House Bill 722 would ensure that neutral, locally focused criteria would remain the only standard by which a map could be judged, preventing any activist Supreme Court from tyrannically subverting these criteria to its own preferred partisan agenda," Metcalfe said in a statement.
Swap out "Supreme Court" for "Committee Chairman" and he might just be on to something.
WINNERS
Meek Mill: The Philly rapper continues to rack up high-profile visitors in his continuing effort to secure a release from what he and supporters are calling wrongful incarceration over probation violations. This week, Philadelphia Mayor Jim Kenney stopped by, as did New England Patriots owner Robert Kraft and Sixers co-owner Michael Rubin.
PA Turnpike Commission: Apparently, the commission is taking the "law" part of "scofflaw" seriously after thousands of freeloaders amassed a staggering total of $17.1 million in unpaid tolls. So serious, in fact, that it is partnering with county district attorneys to file criminal theft of service charges against those who owe more than $2,000 in unpaid tolls.  
Medical marijuana: In a win for Pennsylvania's nascent cannabis industry and the patients relying on the relief offered by cannabis products, the state's medical marijuana advisory board recommended the sale of marijuana flowers to qualifying patients.
LOSERS
Sonya Arrington: the Erie City Council President was indicted over allegations she embezzled $70,000 over a seven-year period from an anti-violence nonprofit organization she runs.
Philly EV owners: As Philadelphia City Council continues to dance in circles over encouraging the use of electric vehicles as a way to reduce the city's carbon emissions, it has decided to do away with a little-used but much-coveted program that provided electric vehicle owners with dedicated parking spaces in front of their residences.
Aaron Bernstine: Generally speaking, it's a good idea to pick and choose your battles when in the public eye, as PA Rep. Bernstine is. That's why it caught so many people's attention – not in a good way – when he attacked the editor of Slippery Rock University's newspaper, Cody Nespor, on Twitter, after Nespor posted on his personal Twitter account that Bernstine was an "embarrassment" to Butler County. In one of Bernstine's numerous responses, he Tweeted that Nespor "pushes a lib agenda and is a horrible writer." No time like the present to build up a thick skin for Nespor if he's planning to pursue journalism as a profession.