Former PA Supreme Court Justice moves to block MontCo GOP chair vote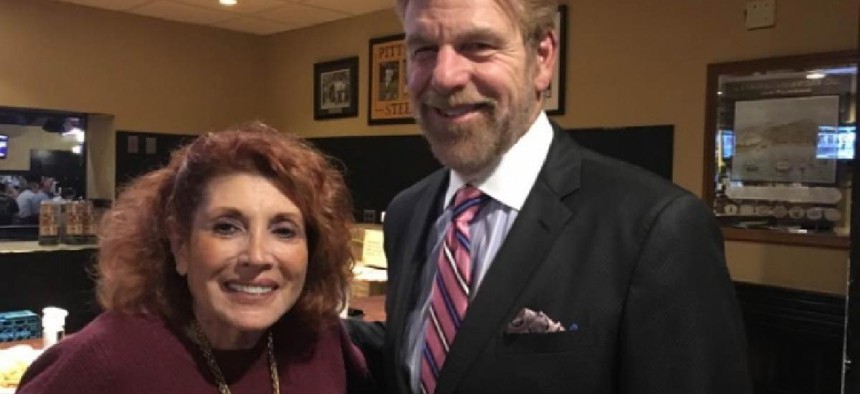 Former PA Supreme Court Justice Sandra Schultz Newman has filed a civil action over an upcoming Montgomery County Republican Committee leadership vote, alleging that current chair William Donnelly violated electoral guidelines. The former jurist is seeking a preliminary injunction to block the leadership vote, which has recently seen feuding Republican camps vie for the position.
Newman's filing states that MCRC chairman William Donnelly erred by moving forward with a hotly contested leadership vote while recent GOP committeeperson elections had not yet been certified. Sixteen such contests ended in tie votes and the results would not have been certified by electors in time for a May 31 leadership vote.
The civil action claims that Donnelly nevertheless sent out congratulatory messages and indicated that he would allow deadlocked committeeperson candidates to cast provisional ballots for chairman and other committee roles. However, a judge at a hearing in a Norristown courthouse Thursday afternoon was unpersueded and tossed Newman's petition.
Newman, a prominent and sometimes bombastic Republican, also fired off a separate letter accusing Donnelly of violating "the rights of all Montgomery County voters who participated in the Spring 2018 election and voted for committee people" by moving forward without proper certification.
"Election integrity is a hallmark of Republican values. The party of Lincoln should strive to make sure every election is free, fair and lawful. Montgomery County should not be an exception," writes attorney Linda Kerns, on Newman's behalf.
The contest for the MontCo GOP chair has become an unexpectedly cutthroat contest. Donnelly intends to step down and has backed lawyer Elizabeth Havey – daughter of former state Attorney General Ernie Preate – for the role. Local Republican fixture Tom Ellis had also sought the position but unexpectedly dropped out as past sexual harassment complaints resurfaced, instead throwing his weight behind attorney Lauren Casper for the leadership role.
Havey, an associate of Donnelly who was also named in the civil action, did not immediately respond to a request for comment.
This story has been updated since its initial publication.