Photo Gallery: the second annual Pennsylvania Power 100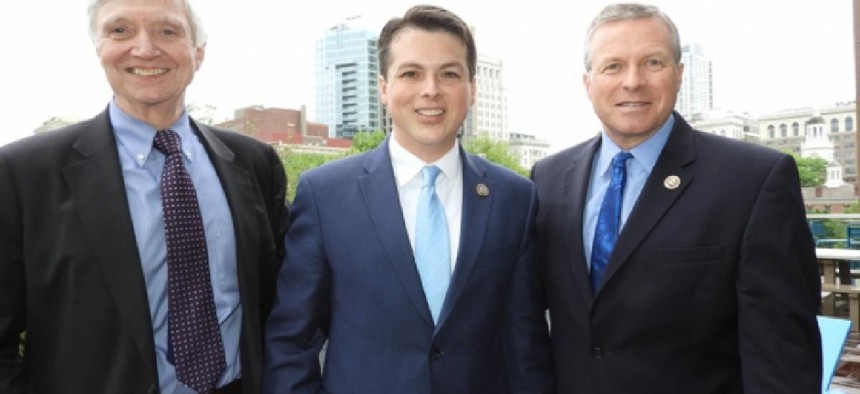 Not even a sixth straight day of rain could keep people away from the second annual City & State PA Power 100 celebration. More than 120 attendees enjoyed cocktails, hors d'oeuvres and each other's company while enjoying misty vistas of Independence National Park from the fourth floor of the recently renovated Constitution Place in Philadelphia's Old City.
In addition to perusing and debating the just-released rankings of the mahoffs, machers and movers and shakers in the commonwealth, the gathering heard from Headlining Sponsor Independence Blue Cross Director of Government Relations Mitch Vidovich, who introduced Congressman Brendan Boyle, who gave the keynote address.
Boyle, who swept to an overwhelming victory in Tuesday's PA-2 Democratic primary over opponent Michele Lawrence, spent the bulk of his speech decrying the rising tide of partisanship in Congress, pointing out Dent, his recently departed colleague from the other side of the aisle, as an example to be emulated, not vilified.
To see who else was in attendance scroll below.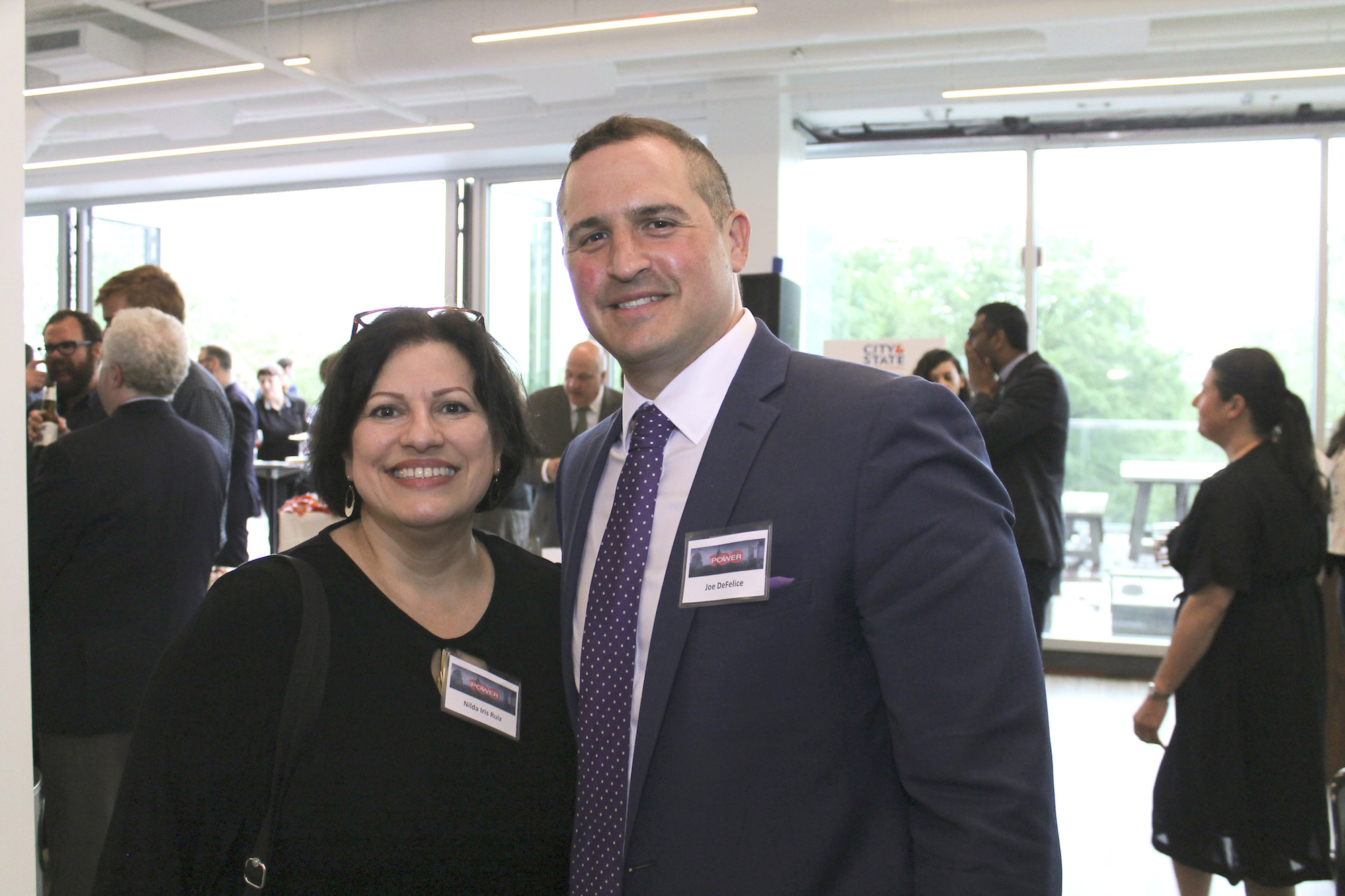 Honorees Nilda Iris Ruiz, from Associacion Puertoriquenos en la Marcha, and HUD Mid-Atlantic Regional Administrator Joe DeFelice.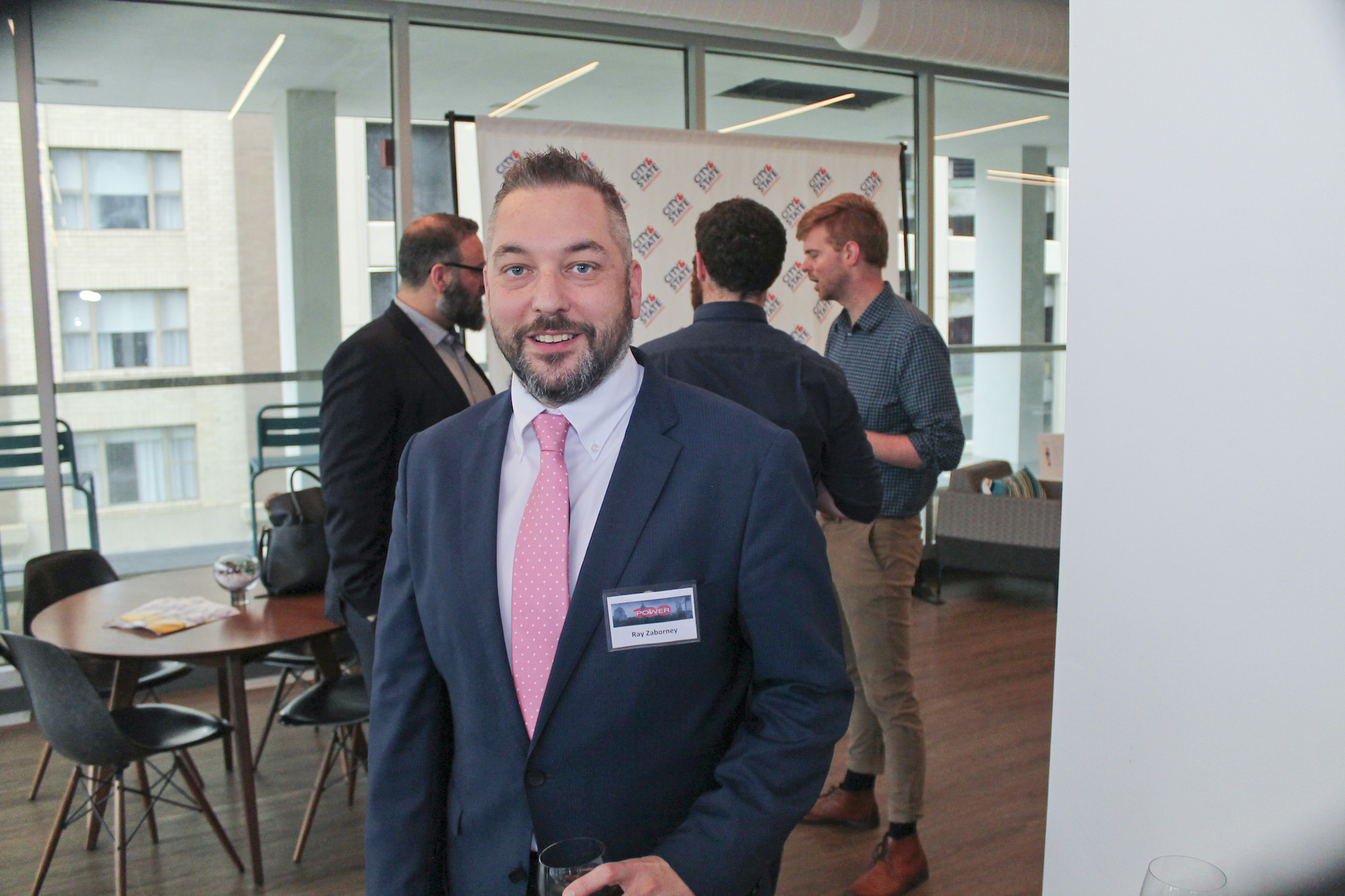 Honoree Ray Zaborney, co-founder of Red Maverick Media.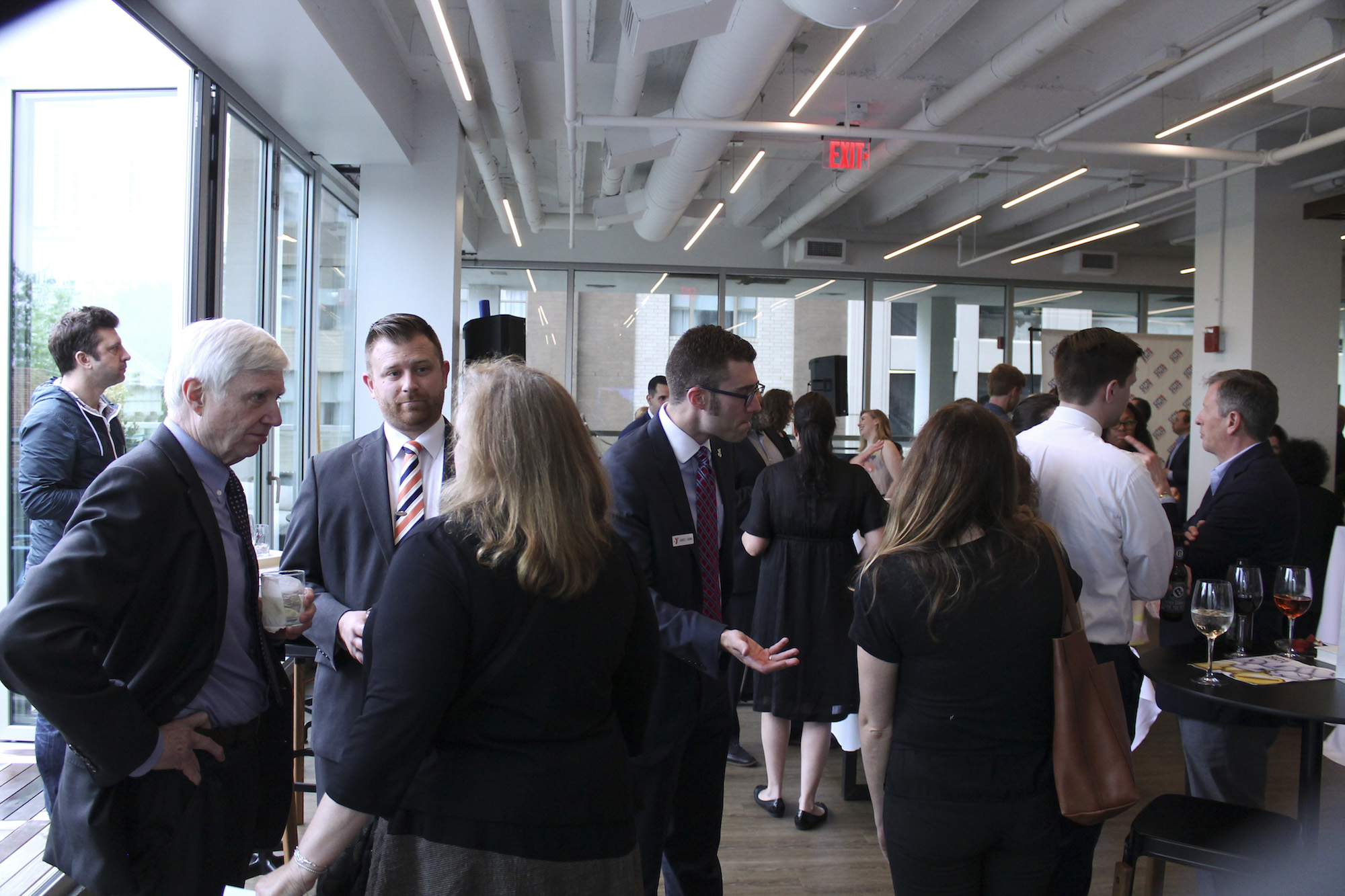 Those assembled enjoyed a rare break in the rain to enjoy the observation deck overlooking Independence National Park.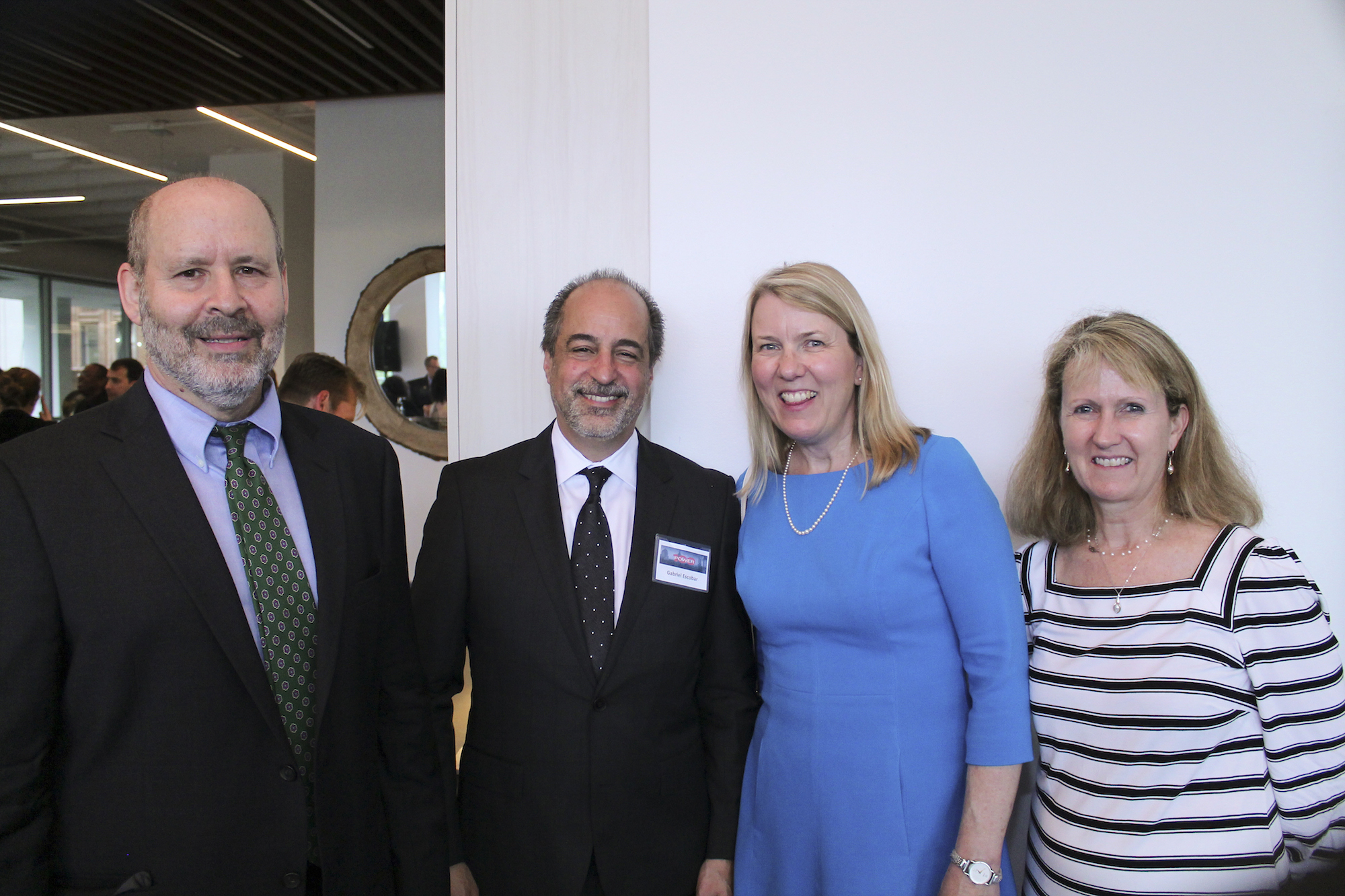 Dan Rubin, honoree Gabriel Escobar, Louisa Shepard, Michelle Bjork, all from Philadelphia Media Network.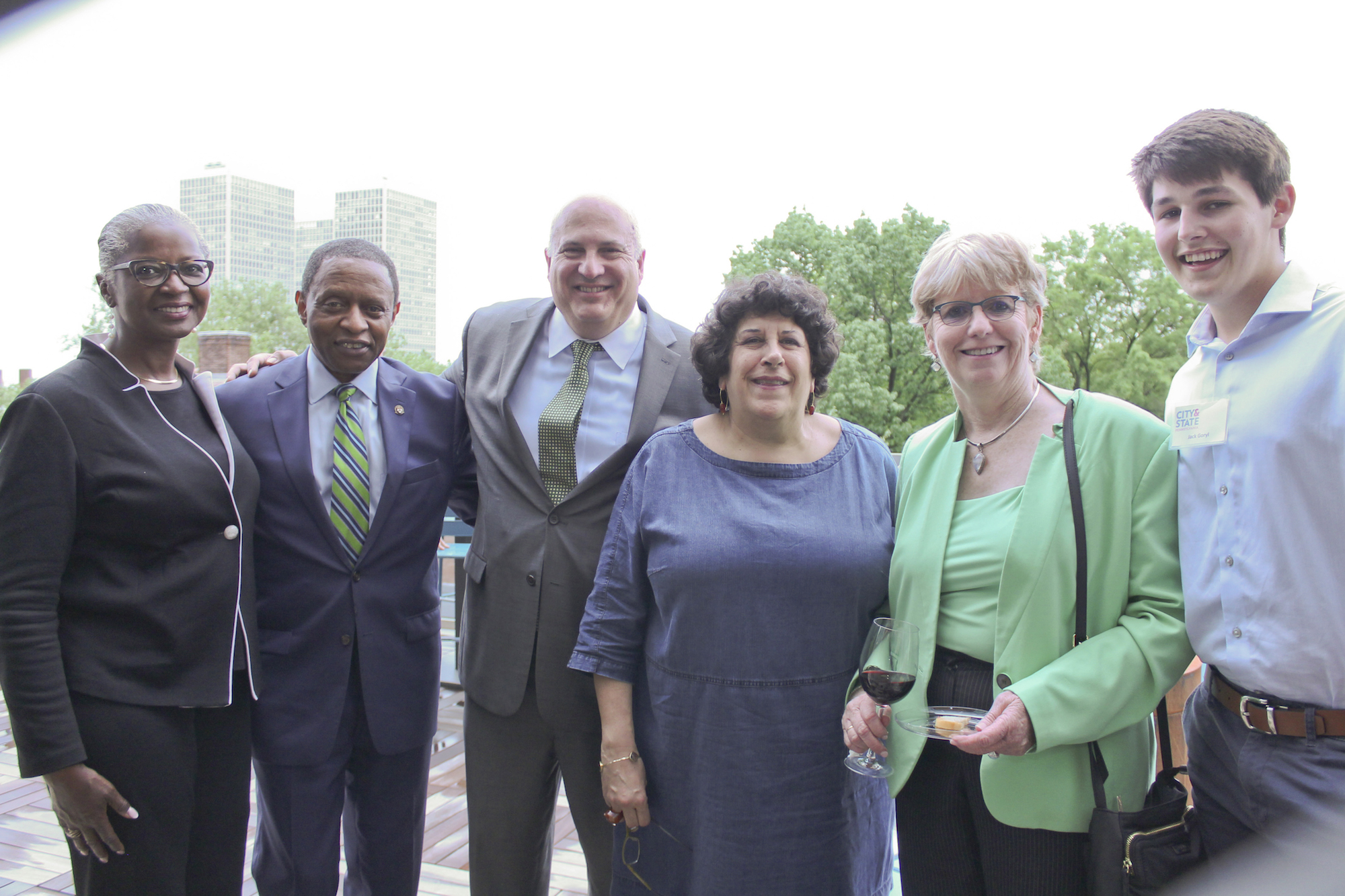 The University of Pennsylvania, the Power 100 Presenting Sponsor, sent a contingent that included Joanne Mitchell, Glenn Bryan, Craig Carnaroli, Anne Papageorge and Maureen
Rush, seen here with City & State PA intern Jack Goryl.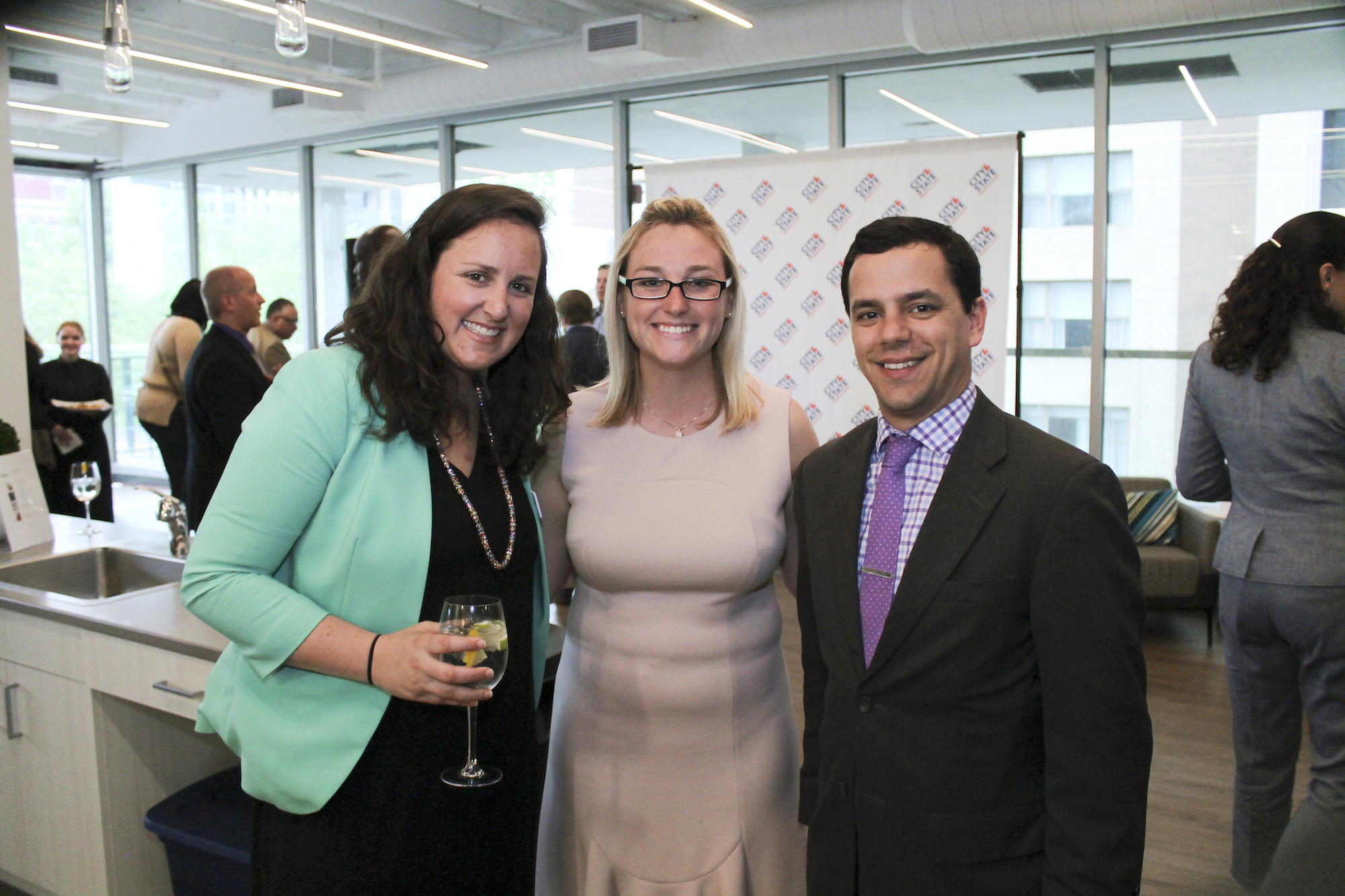 State Rep. Martina White, a repeat honoree, is flanked by City & State Director of Pennsylvania Operations Allison Murphy and past 40 Under 40 honoree Frank Iannuzzi, legislative director for Philadelphia City Councilman Derek Green.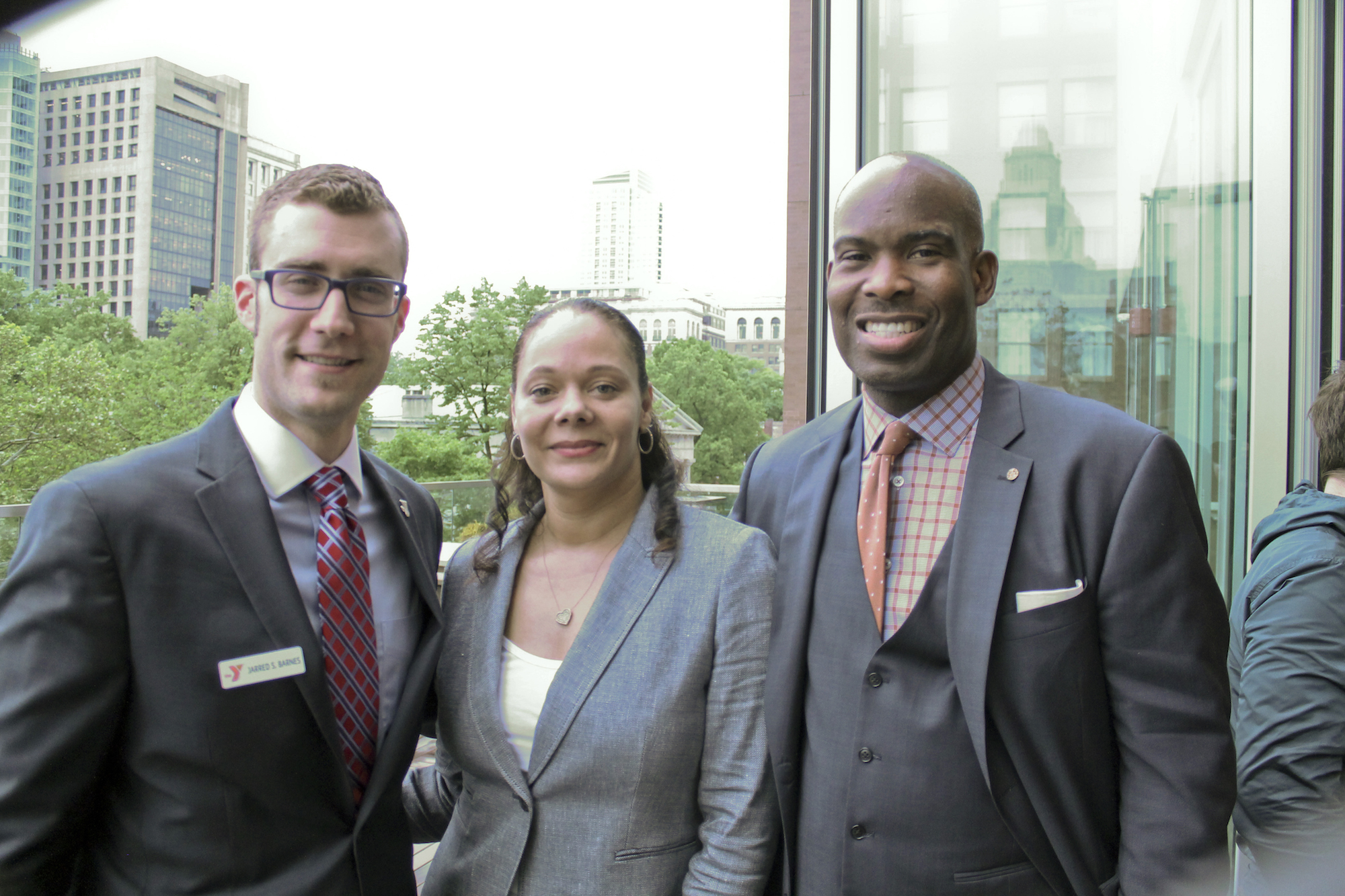 Community activist Theresa Marley is flanked by Freedom Valley YMCA Capital Campaigns Manager Jarred Barnes and Philadelphia City Councilman Derek Green.