Infrastructure
Winners and Losers for the week ending May 4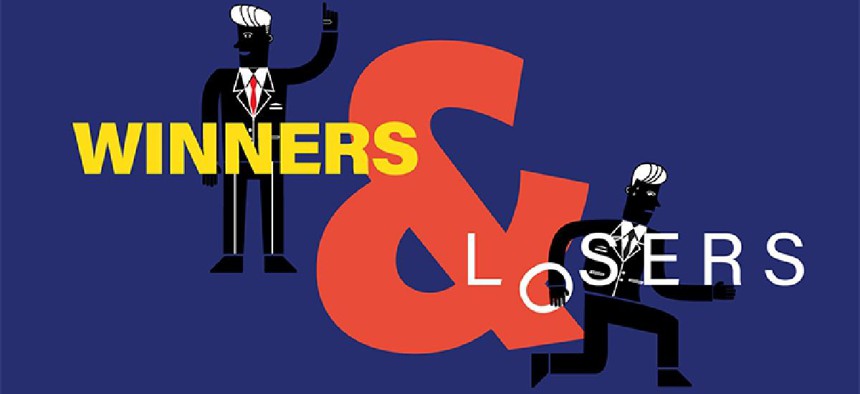 If you follow Pennsylvania politics too closely, there can be more than a few moments tinged with despair, anger, incredulity – or some brew of all three emotions. The continued internecine warfare between GOP gubernatorial candidates, the blatant obstructionism in the House State Government Committee preventing an independent citizens commission to redraw congressional maps, the presence of House Rep. Nick Miccarelli in the Capitol despite multiple accusations of sexual misconduct – it can get to you.
For example, you could be trying to come to terms with the continuing trainwreck of Missouri Gov. Eric Greitens. The married former Navy SEAL has been accused of invasion of privacy for taking an unauthorized nude photo of a woman with whom he was having an extramarital affair, as well as unlawfully accessing a veterans donor list for fundraising for his 2016 campaign. He is refusing to resign, so the Missouri legislature has called a special session to consider his impeachment.
Or you could be dealing with the candidacy of Don Blankenship, who is running for the GOP nomination for US senator in West Virginia. The coal baron, who was convicted for his company's role in the deaths of 29 miners in 2010, is in prime position to win, despite his criminal past and a series of attacks against Senate Majority Leader Mitch McConnell and his wife's Chinese family.
Or you could be gazing upon the smoking wreckage of Washington, D.C.'s City Council, which has been sinking ever deeper into a self-inflicted morass of anti-Semitism and racism.
Or you could be trying to figure out how convicted – and now-pardoned – former Sheriff Joe Arpaio could not only be a viable contender for the GOP nomination for US senator in Arizona but have his praises sung by Vice President Mike Pence.
You get the idea.
WINNERS
Laura Ellsworth: Sometimes, being the adult in the room does pay off. The candidate for the GOP gubernatorial nomination has stayed above the increasingly vitriolic fray engulfing fellow candidates Scott Wagner and Paul Mango, and has been rewarded for it by endorsements from former Gov. Tom Corbett and the Patriot-News.
Marijuana advocates: Thanks to Philadelphia Mayor Jim Kenney again calling for the legalization of recreational marijuana and for it to be sold in state stores, and Allentown's joining the growing number of municipalities considering legislation to decriminalize it, it was a good week for proponents.
Bill Peduto: Pittsburgh's mayor swung for the fences with his $3 billion "OnePGH" plan to invest in local infrastructure and social services. To help defray the costs of the 12-year initiative for taxpayers, Peduto very publicly asked for nonprofits and corporations to supply roughly half the funding.
LOSERS
Dom Costa: The 21st state House District incumbent is a busy man – so busy, in fact, that he couldn't seem to find the time to take part in a voter forum with his challenger for the Democratic nomination, Sara Innamorato. Here's hoping he can find the time to squeeze in a 60-minute appearance in the next 10 days or so.
Tom Marino: How thin-skinned is the GOP Congressman, currently seeking reelection in PA-12? Enough so that he filed a defamation lawsuit against an 80-year-old woman who forwarded an email her son sent her to some friends that contained information and accusations about Marino that bothered him enough to take her to court.
PA Facebook users: AG Josh Shapiro broke the bad news that some three million users in the state had their information compromised by the Cambridge Analytica privacy breach. But, hey, at least they're trying to make it up by launching a dating service, right?