Infrastructure
Winers and Losers for the week ending June 1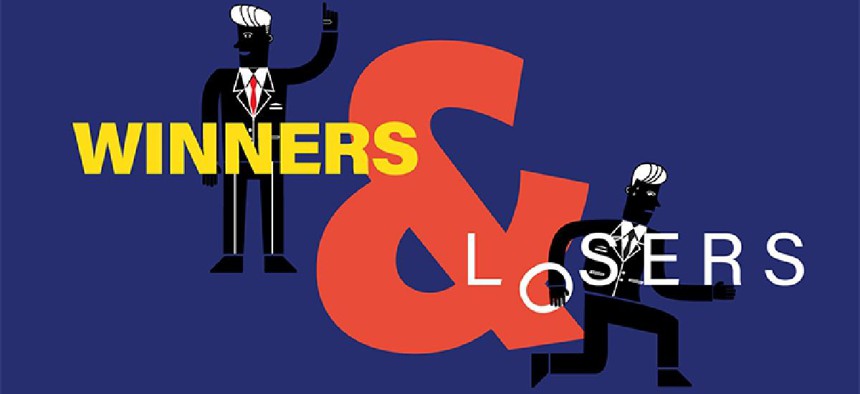 It's the first day of June, and for Harrisburg-watchers, that can only mean one thing: budget season really, truly starts in earnest now. No predictions here, other than the outlook does appear to be substantially less dire and confrontational in years past. When key players like Gov. Tom Wolf and House Majority Leader Dave Reed go out of their way to profess their belief in a timely, amicable resolution to what has become a tortuous, bitter and – most distressingly – destructively tardy process, they deserve the benefit of the doubt. Let's see which column their names land under after the June 30 budget deadline passes.
WINNERS
Bryan Cutler: The state rep from Peach Bottom got the imprimatur from House Majority Leader Dave Reed to succeed him when Reed steps down at the end of this term. Cutler is no stranger to the chamber's power structure: As the majority whip, he is a logical choice for taking over Reed's role.
Charlie Dent: The just-retired Congressman has added another line to his résumé. After joining CNN as an on-air contributor last week, Dent will now also be a senior policy adviser with law firm DLA Piper.
Cindy Bass: With no progress made on finding that $26 million missing from Philadelphia city coffers, the City Councilwoman's proposal to cut the city budget instead of raising property taxes – as Mayor Jim Kenney wants to do – is sure to gain some traction as budget talks ramp up in City Hall.
LOSERS:
Bill Higgins, Jr.: A sudden guilty plea to all 31 misdemeanor charges related to his abuse of power for sexual favors while Bedford County DA ended Higgins' legal ordeal. The plea arrangement means Higgins will avoid jail time, but he will have to give up his pension and license to practice law.  
Scott Wagner: The erstwhile state senator and current GOP gubernatorial candidate claimed that Gov. Tom Wolf's proposed severance tax on natural gas extraction in the state "would be financed by Pennsylvania's working class"; a fact-check proved the opposite was true.
Kathleen Kane: The convicted former AG's path to avoiding jail time got much more difficult following a three-judge panel of the state Superior Court's ruling that confirmed her conviction for leaking grand jury testimony and perjury. She can appeal to the entire Superior Court and could also ask the state Supreme Court to consider her appeal – if both those options fail, she would be sent to prison.