Infrastructure
Winners and Losers for the week ending June 8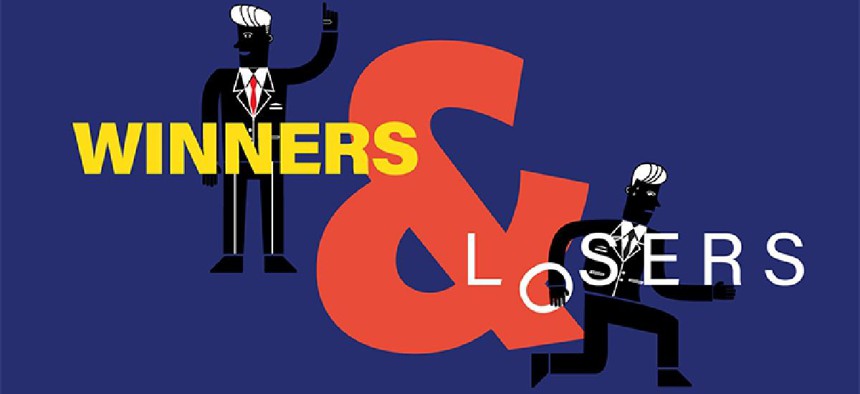 Sports is a unifying force. That's not an opinion; it's a fact borne out through history. The resurrection of the Olympics in 1896 was catalyzed by this desire. One of the precious few examples of humanity of World War I was the impromptu soccer game between German and British soldiers during the 1914 Christmas Truce. For a more recent example, just take a gander at how the entire globe seems to come together for the World Cup every four years.
Continuing his unswerving attack on the norms, the conventions and the essence of what makes this the greatest country in the world, President Donald Trump has weaponized sports as a divisive force. A man who doesn't even know the words to "God Bless America" has seen fit to lie about our Philadelphia Eagles to deflect from both the growing scrutiny of his monarchist utterances and what would have been an underwhelming turnout by the team at the previously apolitical annual White House visit by the Super Bowl champions. (The only confirmed player to attend was Super Bowl MVP Nick Foles.)
Trump falsely claimed that the Eagles "disagree with their President because he insists that they proudly stand for the National Anthem, hand on heart, in honor of the great men and women of our military and the people of our country." This baldfaced prevarication designed to play to Trump's base – not a single member of last year's team took a knee during the playing of The Star-Spangled Banner – denigrates not just the players who have been widely acclaimed as the most socially conscious and active players in the National Football League, but the fans who have stood by and supported the team for decades. 
We know who the Eagles are. We have seen their impact on the community, from Chris Long donating his entire salary to charity, to Connor Barwin rehabbing playgrounds across the city, to Malcolm Jenkins' efforts on criminal justice reform. We know who we are. And we're all we need.
WINNERS
Jim Kenney: Score a major win for the Philly mayor, who just beat the Trump administration in a very public, high-stakes legal battle over the city's "sanctuary city" status. The Justice Department attempted to withhold $1.5 million in grants as a cudgel to get Philadelphia and other cities around the country to bend to its will, but a federal judge ruled this week that the administration's effort to punish the city "violates statutory and constitutional law."
Shania Bennett: To get an idea of the sea change slowly coming to Philly politics – and of the grass-roots politicos who will make it happen – meet the youngest committeeperson and ward treasurer in the city.
Scott Wagner: Eschewing flame-throwing for amends-making, the GOP gubernatorial candidate's farewell speech on the state Senate floor was a model of contrition and solicitation as he looked to mend fences and build support for the stretch run to the governor's mansion.
LOSERS
Margo Davidson: The state rep was found guilty of failing to notify police of an accident and driving without a license in an alleged hit-and-run accident in January. It could have been worse: she was found not guilty of failing to stop and render aid or driving at unsafe speeds. It could get worse: Davidson faces a July trial for a traffic crash that occurred in February.
Bill DeWeese: In a highly unusual move, the state Supreme Court reversed itself by deciding not to hear the appeal of the former Speaker of the PA House. DeWeese was trying to get his 2012 conviction on theft, conspiracy and conflict of interest charges related to his having state-paid legislative staff perform campaign work for him for the 2006 election cycle.
Lower Merion School District: When all education-focused eyes are watching just how equitable school funding is from district to district in the commonwealth, it takes a certain kind of chutzpah and DGAF to try to commit large-scale grift to cover up your own ineptitude. But that's just what the Montgomery County school district is trying to do by proposing with its "grubby power play" for the 42-acre Stoneleigh Garden, which was donated by the Haas family for public enjoyment – not for a new middle school.