Board of Ethics cites lobbying groups linked to Philly soda tax push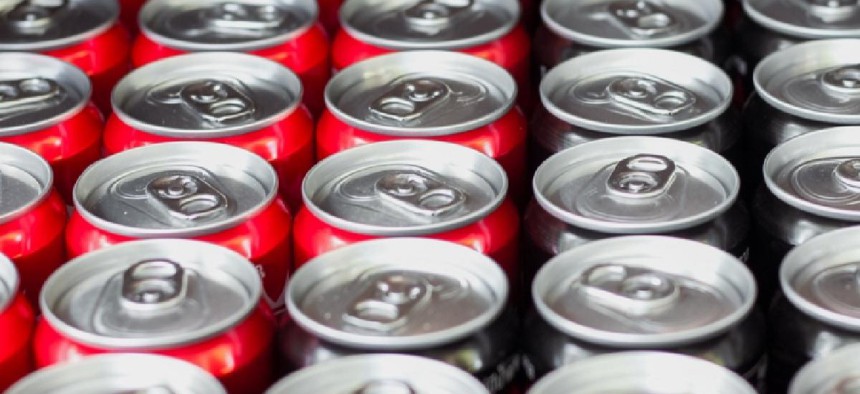 In a new settlement, the Philadelphia Board of Ethics cited a string of groups and individuals over lobbying violations connected to a 2016 legislative effort organized by Mayor Jim Kenney to pass a soda tax that is central to his administrative agenda.
City & State PA first reported in January on rumors of a wide-ranging ethics investigation related to the tax.
The settlement outlines failures to disclose the full nature of lobbying conducted by several pro-soda tax entities: Philadelphians for a Fair Future, Peak Strategic Solutions, Bellevue Strategies, Bellevue Communications Group, and Andrew Dalzell, chief of staff for state Rep. Jared Solomon. All failed to register as lobbying groups or disclose related expenses, despite millions in combined spending on efforts to support the passage of the tax, thus violating the city's lobbying guidelines.
The agreement also states that the groups broadly failed to disclose communications with the media, coalition partners and government in furtherance of their lobbying goals. 
Those named agreed to pay $8,000 in fines and a $400 lobbying registration fee.
City & State PA had previously documented similar communications, including emails coordinating efforts between the Mayor's Office and certain lobbyists named in the recent settlement in which they helped organize a protest of Councilmember María Quiñones-Sánchez, who had opposed the levy. The suit also describes other violations documented in past  Philadelphia Inquirer reporting, such as a payment from Philadelphians for a Fair Future to Philly NAACP head Rodney Muhammad.
This news organization is separately involved in an ongoing right-to-know request involving employees of Hilltop Public Solutions who were involved in the organization of groups like Philadelphians for a Fair Future. Hilltop lobbyist Jessie Bradley, who is specifically named in the information request, helped establish PFF. Sources say she also hired Dalzell.
In a statement Thursday, the Mayor's Office thanked the Board of Ethics for "ensuring all groups file properly." But Kenney spokesman Mike Dunn added that "nothing in the suit indicates an intent to violate the City's lobbying law."
"All entities fully cooperated with the ethics board and have agreed to the monetary penalties," he said. "We are confident the matter has been resolved properly."
The tax was recently upheld by the PA Supreme Court tossed out a long-running lawsuit filed by the beverage industry. Proceeds pay for expanded Pre-K and public works projects that are the hallmark of Kenney's agenda.
A separate Board of Ethics settlement agreement lodged on Thursday outlined unrelated violations by members of Philadelphia's 47th Ward, which incurred thousands of dollars of previously unreported get-out-the-vote expenses during the 2017 election, violating the city's campaign finance laws. The ward and its treasurer George Brooks agreed to pay $12,000 in fines.