Economic Development
State regulators sue troubled nonprofit linked to Philly politicos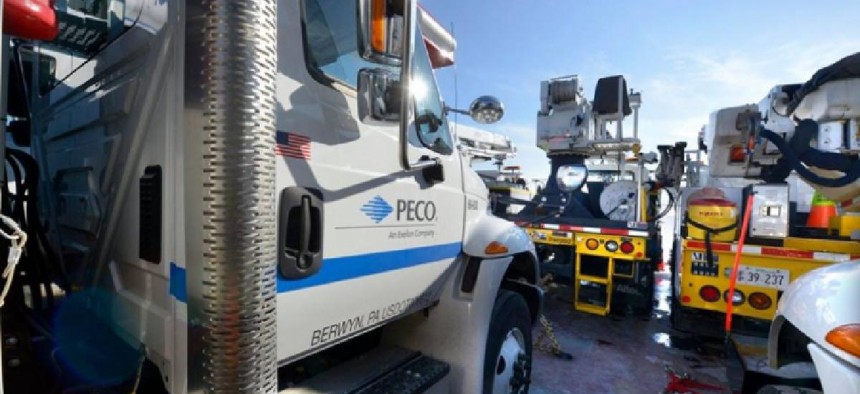 The Pennsylvania Public Utilities Commission has filed a lawsuit to seize the remaining assets of a troubled nonprofit linked to Philadelphia-area power players, including former Democratic state Sen. Vince Fumo, the Main Line-based Ireland family, and Bucks County Republican Pat Deon.
The organization, called the Delaware Valley Regional Economic Development Fund, had reaped millions from PECO residential accounts over the years thanks to a political carveout created by Fumo. 
But a City & State PA report last year, which is cited in the recent legal action, documented signs of severe mismanagement by nonprofit administrators.
On Tuesday, PUC, a statewide utility regulator, filed a 138-page suit in Commonwealth Court against DVREDF, its staff and board members for breach of contract and fiduciary duty. The complaint seeks to strip the 501(c)4 of millions in assets – plus interest accrued – derived from PECO customers, alleging that the organization had failed to properly steward those funds.
"Millions of dollars that came from consumers across the Philadelphia area was supposed to advance job creation and benefit the community, not sit idle in investment accounts," said PUC spokesperson Nils Hagen-Frederiksen.
The suit, which describes DVREDF as "a secretive organization," states that the recovered assets would then be used to pay down the costs of providing electrical service to low-income residents.
DVREDF was founded in 1994 to promote tourism in the Philadelphia region but was later used by Fumo as a receiver for monies extracted from the 1998 deregulation of PECO, a major electrical supplier in Southeastern PA. The deregulation deal included a clause that skimmed a little over one cent per kilowatt hour off ratepayers' electric bills for the benefit of the nonprofit – nominally to support economic development projects. 
Through the group, electrical customers footed the bill for everything from meals at Jose Garces restaurants to a veterans center to prize money for participants in Philadelphia's Mummers Parade.
But after Fumo was jailed on corruption charges in 2009, DVREDF's activities began to slow. PUC, which was given authority over the group during the deregulation process, pushed the nonprofit into a 2010 settlement agreement, citing concerns over a lack of transparency and grant activity. It halted the ratepayer scheme, set new transparency guidelines and attempted to better define the scope of the grant and loan operations. 
Since then, nonprofit filings indicate the nonprofit has done little actual lending. Despite a nearly 400 percent increase in the value of its assets, the recent PUC suit describes DVREDF's activities as "steadily diminished and moribund," with just 7 percent of its net assets currently invested in economic development loans. PUC also claims the organization has no "outreach program to identify and select economic development projects" and was essentially "unknown to the Philadelphia community."
Today, DVREDF is sitting on $21 million, earning hundreds of thousands annually from these investments, spending hundreds of thousands of dollars annually on salaries, consultants, office equipment and other expenses. To that end, PUC states that the agency is concerned that DVREDF's remaining funds "could be squandered or misapplied."
After the publication of the City & State PA report last year, PUC attempted to contact the organization once again. An attorney for DVREDF stated that they were in compliance with state laws, but declined to provide the regulatory body with copies of board meeting minutes or statements of its recent grants and loans, disputing that PUC has any continuing oversight over the nonprofit.
After several months of continued refusals, PUC elected to file suit.
"The board's patience has run out," the filing concludes.
Attorney Sam Stretton, an expert on nonprofit law, said that an organization funded with utility money can't continue to exist simply because it's financially solvent.
"The purpose of a nonprofit is to fulfill a mission and they have to continue to fulfill that purpose. This can't just be a fund to pay people nice salaries to do nothing," he said. "This nonprofit appears to have been kept alive because it had some money in the bank, but was basically a dead entity. It might be that they were misusing the funds. Maybe they were using it for patronage."
Several Fumo associates, like Clark Hill lawyer Lauri Kavulich, still hold board seats, but the organization has come to have broader political connections since the senator's incarceration. Jonathan Ireland, whose family was accused – and later exonerated – of attempting to steer state treasury contracts to their related businesses, also once held a board seat. And sources with knowledge of the group's operation said allies of Deon, a Republican beer distributor who also serves as the chairman of SEPTA, had also gained influence in more recent years.
One of Deon's friends, Al Mezzaroba, a one-time Philadelphia Convention Center Authority CEO, now serves on the board of DVREDF. Deon also once held a board position at Lower Bucks Hospital, a medical facility that previously employed Mezzaroba as its CEO. John Coffman, who serves as DVREDF's executive director, is also currently employed as a spokesperson for that hospital, which has gone in and out of Chapter 11 bankruptcy for years.
In a Wednesday email, Coffman said the nonprofit was still "reviewing the complaint" with counsel.
One of the last loans issued by DVREDF appears to have gone to state Sen. Thomas Killion, who sought to secure a 2014 business loan that he would later disclose on his annual statement of financial interests.
City & State PA contacted the Republican senator in October 2017 about the financial package, which he described as an approximately $500,000 line of credit meant to support the expansion of a Chester County elevator company he had a stake in.
Killion described hearing about the organization while palling around with Coffman at the Union League in Center City Philadelphia. He said Coffman pitched the loan as a public service.
"I would run into John Coffman at the Union League, places like that," Sen. Killion said last year. "He said they charge interest and a $10,000-a-year surcharge to get involved...As I understood it, they would plow that money back into the community."
He said the business expansion DVREDF financed eventually resulted in the creation of "25 union jobs" at the Wyatt Elevator Company. Killion explained that he preferred the arrangement, which carried a 6 percent interest rate, to a traditional credit line because of the community reinvestment angle.
However, he also said he was not sure exactly what DVREDF had done with the interest or fees, and said he was unfamiliar with the group's political history.
"I know who John is, but I didn't know he was involved with all that."