Health Care
Mental health crisis teams proposed to help cops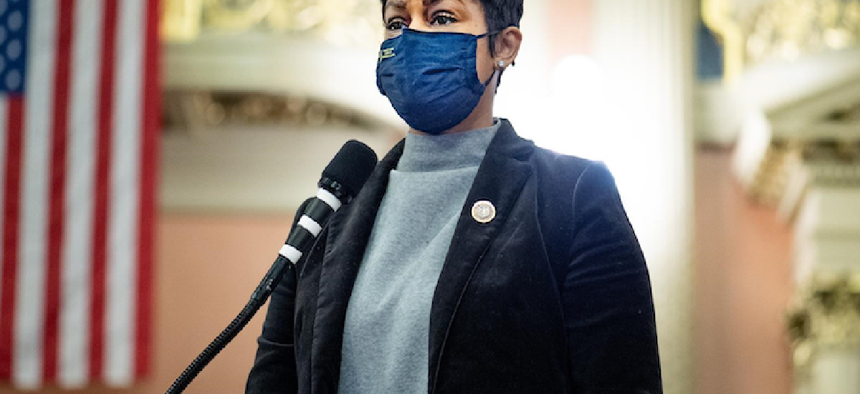 As the debates over police brutality and mental health services continue in Philadelphia, and around the country, more cities are looking to limit officers' involvement in behavioral health crises. Philadelphia will soon be following other cities like Los Angeles in providing a co-responder pilot program, which allows health care providers to join police officers on emergency calls in areas including Kensington, North Philadelphia, and Center City. 
The "co-responder unit" pilot launching soon is another attempt to avoid police interactions with people in crisis. This initiative comes following pressure from the fatal shooting of Walter Wallace Jr. in Philadelphia last October. Wallace was killed by police when he approached officers while wielding a knife, during what his family described as a mental health crisis. The pilot program has been praised as a step in the right direction, but many, including Rep. Morgan Cephas, want to see it go further. 
Cephas is introducing a bill in the state legislature that would require local police departments to establish Behavioral Health Crisis Response Units to respond to emergency calls involving mental health crises, homelessness, and substance abuse. The bill would also provide grant opportunities for municipal police departments to get the program up and running. 
"This is something that we should be doing across the Commonwealth. It's not just a Philadelphia issue, but a challenge that the whole country is grappling with," Cephas said. "That is why we are seeing intentional efforts to address mental health crises in cities and to not use the prison system or aggressive policing to tackle the issue."
The City of Philadelphia began flagging 911 calls involving crises late last year, in an attempt to guide callers to mental health supports and resources rather than an encounter with law enforcement. Cephas' proposal would take this initiative to the next level, mirroring the Crisis Assistance Helping Out on the Streets, known as CAHOOTS, program started in Eugene, Oregon. CAHOOTS is part of the local 911 emergency response system that coordinates with police to send crisis teams to situations involving mental health crises, homelessness, and substance abuse. The crisis teams show up with mental health practitioners trained in de-escalating tense situations, and are able to call for police backup if the situation calls for it. 
"I would hope that in getting additional training, not just officers but dispatchers would be able to recognize if there is an incident that requires transitioning that call to a behavioral health specialist. That is going to be critical," Cephas said. She said she is not particularly supportive of "defunding the police," but auditing police departments to determine what cases they should and shouldn't be allowed to handle, which would allow police to handle more serious crimes.
Data from the White Bird Clinic, which runs the CAHOOTS program, shows that it saves Eugene about $8.5 million in public safety spending each year. In 2019, CAHOOTS teams answered about 24,000 calls and required backup just 150 times. 
"We have to hone in on de-escalation and put the right professionals with the right incidents so we do not have another case like Wallace," Cephas said. "There was obviously a breakdown in the system that resulted in him losing his life in front of his mother...That should never happen in Philadelphia again."