Environment
Fireworks fuss: Pa. lawmakers want to reverse law that made them legal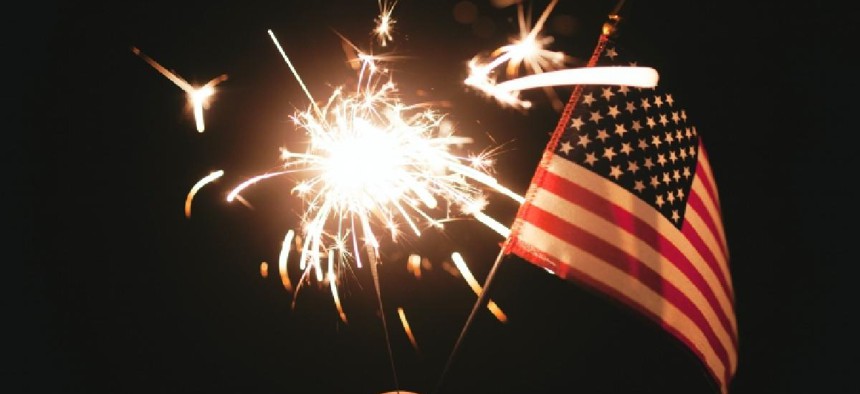 It's all fun and games until someone gets hurt. As residents across the state are gearing up for the Fourth of July, and likely a fireworks display, state and local officials are trying to stop some of it before it starts. 
State Sen. Judy Schwank and state Rep. Peter Schweyer, both Democrats, have once again introduced legislation to repeal Act 43 of 2017, which allowed residents to purchase Class C fireworks, such as roman candles and bottle rockets. 
"I've been trying to retract this and end this practice but it seems like a really difficult task," Schwank told City & State. "We've opened Pandora's box."
These efforts stem from a growing number of fireworks noise complaints and firework-related injuries and deaths. 
Schwank and Schweyer, who introduced Senate Bill 757 and House Bill 988, respectively, say they receive countless complaints about fireworks going off at all hours of the day throughout the summer. Their neighbors are not only concerned about the quality of life and noise, but the safety hazards and air pollution that accompany the fireworks. 
A report by the U.S. Consumer Product Safety Commission found a 50% increase in deaths and injuries from fireworks-related incidents in 2020, compared to 2019. While this uptick can be attributed to many public July 4 fireworks displays being canceled due to the pandemic, it's a significant increase for public usage nonetheless. 
"We say it every year because it's true; fireworks are not toys," State Fire Commissioner Bruce Trego said at a press conference this morning. "Fireworks are capable of causing serious injury or death and must be treated with care."
On top of potential injuries and fires, there are psychological issues that many residents may overlook. 
Schweyer and Schwank said they've received calls about how fireworks startle everyone from pets and farm animals to children, and veterans and individuals with PTSD.
"Neighbors who happen to be veterans as well as those with animals often have noise sensitives that we should consider," Trego said. 
As it stands, the law prohibits fireworks from being used within 150 feet of an occupied building and on public or private property without permission of the owner. Some municipalities have adopted local ordinances to curb the use of fireworks even more, but it's difficult for law enforcement to crack down on the issue. 
"The problem is it's completely and totally unenforceable," Schweyer told City & State. "A firework, once you light the fuse, blows up and your evidence is gone. Unless law enforcement or an officer is watching you light the fireworks, it's unenforceable."
Several municipalities are asking the state to do more to add more teeth to their laws. Fireworks reforms have received some bipartisan support in the past, but a full repeal isn't likely to be popular enough to pass.