Budget
Pa. college athletes can now cash in on their name, image or likeness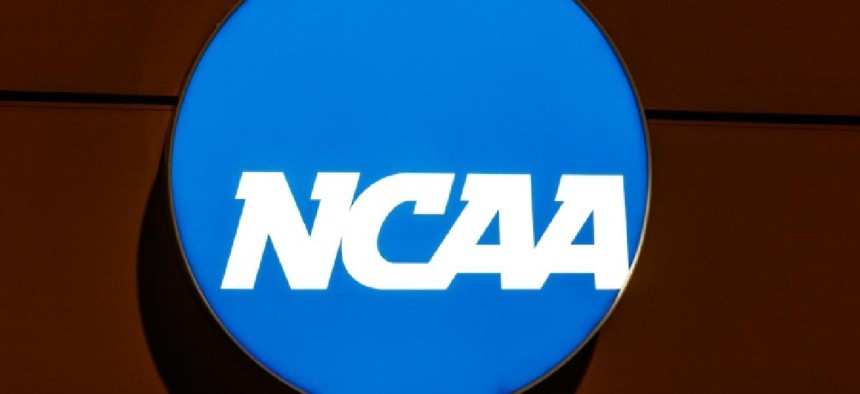 Pennsylvania college athletes will now be able to profit off of their name, image or likeness thanks to new language signed into law with this year's state budget. 
The provision was included in Senate Bill 381, a Public School Code bill passed as part of this year's budget package, and would allow Pennsylvania student athletes to earn compensation from commercial or promotional opportunities that use their name, image or other identifying factors. 
The new law still bars student athletes from earning compensation in exchange for their athletic performance, but opens the door for athletes to receive compensation from NIL activities and receive royalties for such use on sports jerseys, in video games or on trading cards. Under the new law, colleges and universities cannot create rules that prevent student athletes from profiting off their likeness. Institutions of higher education are also prohibited from arrancing third-party compensation as a way to recruit prospective athletes. 

This comes as part of a growing movement to allow college athletes to profit from NIL activities; more than 20 other states currently allow student athletes to earn compensation from NIL activities, according to BusinessofCollegeSports.com. 
State Sen. Scott Martin, a former college athlete himself, said in a statement that the language included in the state budget will provide clarity to student athletes and improve the ability of Pennsylvania-based athletic programs to recruit.

"Recent court rulings have opened the door for hard-working student athletes to be compensated for the use of their name, image and likeness in their personal lives. We needed to act now in order to provide clarity for student-athletes caused by the NCAA's failure to act on this issue," Martin said. "This is critical for collegiate athletic programs in Pennsylvania so they will not be put at a competitive recruiting disadvantage after July 1, as many states will be implementing enabling rules."
But just hours after Gov. Tom Wolf signed the budget-enacting legislation that will enable student athletes to benefit from NIL activities, the NCAA made a major move to allow all student athletes to profit from NIL activities regardless of state law. 
The interim NCAA rule will allow student athletes to participate in NIL activities consistent with state laws, and in cases where states don't have a NIL law, student athletes may still partake in NIL activities. NCAA student athletes may also use a professional services provider for NIL activities and are encouraged to report NIL activities to their respective schools.
Denise Trauth, the chair of the NCAA's Division I Board of Directors, said the NCAA will be working with Congress to develop a national framework for NIL activities. "With this interim solution in place, we will continue to work with Congress to adopt federal legislation to support student-athletes," she said.

"The new policy preserves the fact college sports are not pay-for-play," said Division II Presidents Council Chair Sandra Jordan, chancellor at the University of South Carolina Aiken. "It also reinforces key principles of fairness and integrity across the NCAA and maintains rules prohibiting improper recruiting inducements. It's important any new rules maintain these principles."