Campaigns & Elections
Lou Barletta's seeking a political comeback as Pennsylvania governor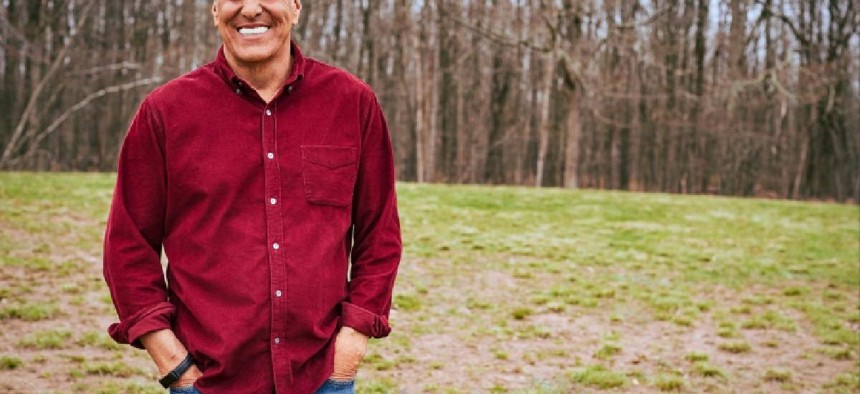 In 2020, after roughly two years out of the spotlight, Lou Barletta began to ponder what his political future might look like. 
Barletta, a Republican, had lost a race for U.S. Sen. Bob Casey's seat just two years prior, falling to the Democrat by a 13-point margin. He had already spent four terms in Congress, where he tired of the constant gridlock and political dynamics of Washington, D.C. 
So, rather than run for Senate a second time, Barletta set his sights on Harrisburg instead, believing his experience as a mayor, congressman and small business owner would translate well to the governor's office and help him lift the state out of the throes of the COVID-19 pandemic. 
And so began Barletta's political comeback. 
Last year, watching from the sidelines, Barletta expressed frustration over how Gov. Tom Wolf handled the pandemic. As a former small business owner, he felt that Wolf's business closures were made in a subjective, half-baked manner. Broad school shutdowns, Barletta said, were going to have a long-term impact on students who missed out on in-person learning. He also ripped into the Wolf administration's decision to allow nursing homes to accept COVID-positive patients discharged from the hospital, saying in his campaign announcement that Wolf has "blood on his hands."
Seeing an economy in free fall, a mismanaged public health crisis and a wide-open gubernatorial race in 2022, Barletta saw his opening. "That's when I decided I couldn't sit back and do nothing," he told City & State.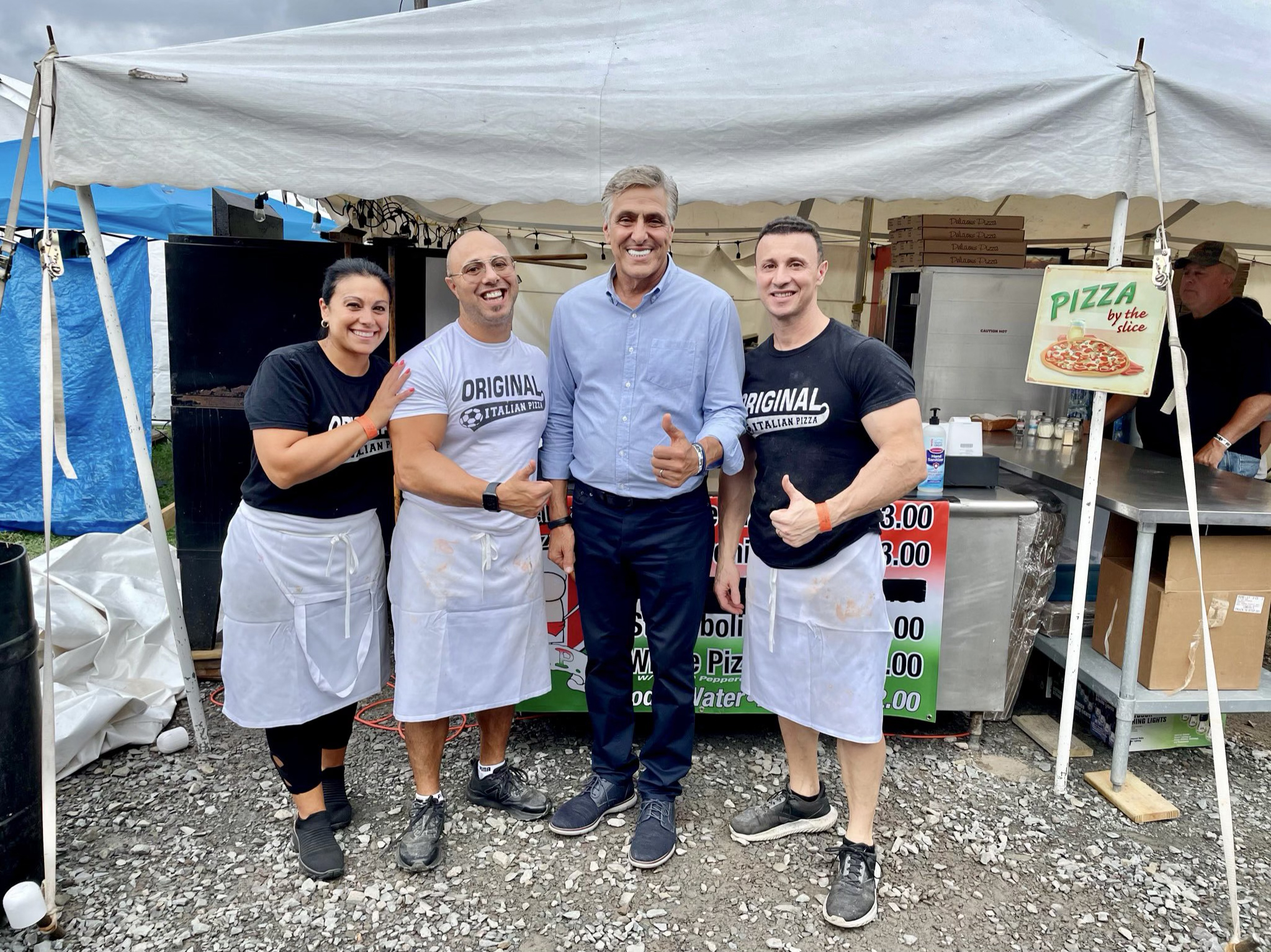 Barletta pointed to his name recognition and his ability to win over voters from across the political spectrum as two major advantages he holds in the GOP primary race for governor. He added that his experience as a small business owner and mayor of Hazleton, Pennsylvania make him well-suited for a statewide executive role. 
"I felt at that time that I was probably the best person … in the position to be able to run and win," he told City & State. "Since I ran statewide in 2018, my statewide name ID is very, very high. You can't win Pennsylvania if you can't get Democrats to vote for you – I've had a history of doing that." 
Barletta's history as both a mayor and member of Congress is well documented. First elected mayor of Hazleton in 1999, Barletta pulled in votes from Republicans and Democrats throughout his 10 years in office, and found victory despite a Democratic voter registration edge in the city. But while his bids for local office received support from both sides of the aisle, his tenure as mayor also earned him national attention for a controversial anti-immigration ordinance that was later mimicked across the nation.

The ordinance, which was met with legal challenges from undocumented immigrants and the American Civil Liberties Union, aimed to suspend the licenses of businesses and landlords that knowingly hired or housed undocumented people.

The local law, which would also have levied financial penalties against landlords that rented to undocumented immigrants, was met with staunch opposition from immigration advocates and civil rights groups, and was later found unconstitutional. Barletta also supported efforts to make English the official language of Hazleton, which also attracted scorn from opponents. 
Plaintiffs argued in a lawsuit that the ordinance would "infringe the Constitutional rights of all Hazletonians who look or sound like 'foreigners,' not just those who are here in the United States 'illegally.'" They added that "anyone who looks or sounds 'foreign' – regardless of their actual immigration status – will not be able to participate meaningfully in life in Hazleton, returning to the days when discriminatory laws forbade certain classes of people from owning land, running businesses or living in certain places."
Barletta, however, still defends the ordinance – dubbed the "Illegal Immigration Relief Act" – saying he was left without any other options to address illegal immigration and related crimes after state and federal officials failed to help him.
"I was just trying to protect the people of Hazleton," he said, adding that he "never wavered" in his attempt to do what he thought was right for his city, even if it prompted pushback, lawsuits and threats. 
After a decade in Hazleton, Barletta successfully defeated U.S. Rep. Paul Kanjorski, a 26-year Democratic incumbent. While in Congress, Barletta established himself as a reliable Republican vote, supporting proposals to crack down on sanctuary cities, restrict abortions and repeal former President Barack Obama's signature health care law, the Affordable Care Act. 
After four terms in Congress, Barletta ran for Senate at the urging of then-President Donald Trump. He came up short in that election, which put an end to his time in Washington. But Barletta wasn't too broken up about the loss. "I wasn't really happy in Washington," Barletta said, adding that as a former mayor and business owner, he was able to make executive decisions in those roles, but had a much more difficult time getting things done as a member of Congress. 

To make matters worse, in the midst of his Senate campaign, Barletta lost his brother and received the devastating news that his grandson had cancer. 
"I was just glad that campaign was over," Barletta said. 
After two years to regroup and spend some long-sought time with his grandchildren, Barletta reentered public life this year, officially announcing his candidacy for governor in May. And if he's fortunate enough to succeed Wolf, there's no shortage of priorities he wants to address.
Barletta listed the state's economy – battered by the COVID-19 pandemic – as his chief concern. As the state continues to try and rebound from the impacts of pandemic mitigation measures, he stressed a need to make Pennsylvania more business-friendly by improving its tax climate, relaxing regulations and streamlining permitting processes. Barletta said state officials also need to take advantage of the state's natural resources and create jobs around the development of natural gas and rare earth elements. 
If Pennsylvania fails to improve on its business climate, an exodus of working-age residents will only get worse, Barletta said. "When businesses leave Pennsylvania, what leaves with those businesses are our children and our grandchildren, and so I think that's going to be a big priority," he said.
Barletta also said that the state's election laws are in need of a rewrite. He said he would support strengthened voter ID requirements, as well as legislation that outlines a process to verify ballot signatures.
The former congressman has also convened an "Election Integrity Advisory Board" that's tasked with helping him develop a "common sense solution to repeal Act 77" – the bipartisan law approved in 2019 by state lawmakers that paved the way for no-excuse mail-in voting in Pennsylvania. 
And in contrast to audit proposals that have been hatched by some state lawmakers, Barletta supports a 67-county audit of the state's 2020 election results, echoing requests from Trump, the former president who has repeatedly alleged, without evidence, that there was widespread voter fraud in last year's election.

"I think if there is an audit, it should be all counties," Barletta said, adding that counties should not have to bear the cost of new voting machines if an audit is conducted.
Barletta has also expressed a desire to expand school choice programs, tighten abortion restrictions and continue to combat illegal immigration – the issue that thrust Barletta into the political mainstream in the 2000s. 
Supporters say Barletta would bring a reliable conservative voice to Harrisburg, while understanding the everyday experiences that small businesses and their workers face.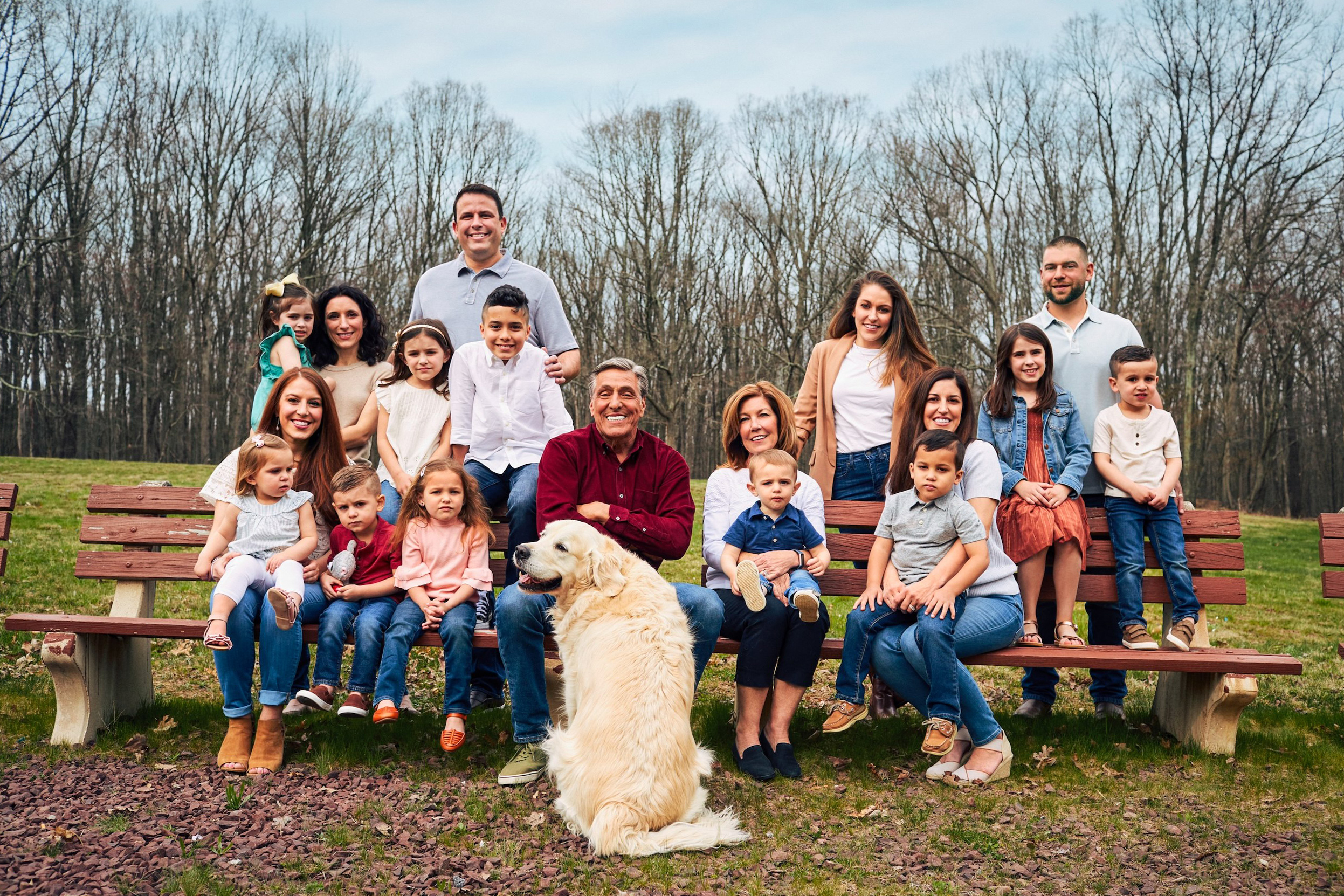 Jeff Haste, a former state representative and Dauphin County commissioner, is one of a number of local officials who have endorsed Barletta's run for governor. "I can say without hesitation that Lou Barletta will be a strong conservative voice for Pennsylvania," Haste said in a statement, adding that Barletta "genuinely cares about making a difference in people's lives."
The current mayor of Hazleton, Jeff Cusat, has also endorsed Barletta. Cusat said his family grew up next to Barletta's and that he's always been impressed with Barletta's commitment to causes that are important to him. 
"If he finds something that is important to the community, he goes – I hate to say 100 miles an hour towards it – but he is dedicated to finishing it." 
Cusat, who said he makes few political endorsements, said he admires the effort that Barletta put into his own business prior to his political career. "I always have a lot of respect for anybody that comes from a successful family business," he said. "When you have your own business like that, you put everything you have into it. If you can make that succeed, I really feel that's a very strong quality to have."
Cusat said he believes Barletta's business acumen will translate into an understanding of the experiences small businesses face at the state level. 
But while Barletta supporters tout the former mayor and congressman's resume as reasoning for their support, others say Barletta's background reveals plenty of red flags about how he would govern. 
"He first came on the map by becoming a darling of the far right with his inflammatory rhetoric around things like immigration," said Brendan Welch, a spokesman for the Pennsylvania Democratic Party, adding that Barletta's record in Congress should worry voters. "He voted to repeal affordable health care for millions of Pennsylvanians, including protections for people with pre-existing conditions. He has been a stringent opponent of women's access to health care and reproductive rights and access to abortion – very anti-choice record."

J.J. Abbott, a former aide to Wolf who is currently the executive director of Commonwealth Communications, said conservative candidates like Barletta would likely rubber-stamp conservative policies that Wolf has fended off during his two terms in office.
"I think you would see all of these things that Tom Wolf has stopped with his veto pen," Abbott said, pointing to abortion bans and a rollback of voting reform laws. "All of these things that Tom Wolf has served as the backstop against, you're going to see every single one of those things be pursued aggressively and likely to become law," Abbott said of a potential Barletta administration. 
Barletta is likely to face off against candidates both more conservative and more moderate than himself in the GOP primary. Republican strategist Charlie Gerow, Pittsburgh attorney Jason Richey, Montgomery County Commissioner Joe Gale and others have already declared their candidacies, while multiple state senators, including Doug Mastriano, Scott Martin and Dan Laughlin, as well as former U.S. Attorney Bill McSwain, have all indicated an interest in running. 
It's unclear what ideological direction the GOP primary will take. Abbott said that at the local level, there appears to be an appetite for Trump-aligned candidates espousing more consiervative views. 
"I think there's definitely some anecdotal evidence that Trump is the center of the Republican Party electorate," he said, adding that, "It certainly seems like, at least in Pennsylvania, we're seeing candidates in these municipal primaries that are much more right-wing and extreme than in the past."
Barletta, who said he would welcome Trump's endorsement, had a different view of Trump's influence on the Republican Party. "The Republican Party, I think, has changed to be the party of the working man and woman," he said. "For many years, people considered the Republican Party the party of big business, and I believe Donald Trump changed that."

But while Barletta has no plans to turn away potential support from Trump, he underscored that his campaign is focused on bringing together Pennsylvanians from all political stripes to put Pennsylvania on the path to prosperity – and that he has the resume to prove it. 
"There's nothing wrong with any of the other GOP candidates, they're all good people," Barletta said. "But you're hiring a CEO. You're hiring somebody to govern, and I believe I'm the most qualified person to govern Pennsylvania, based on my experience and my history and my record."