Harrisburg
Senate GOP bill would allow parents to opt out of school mask mandates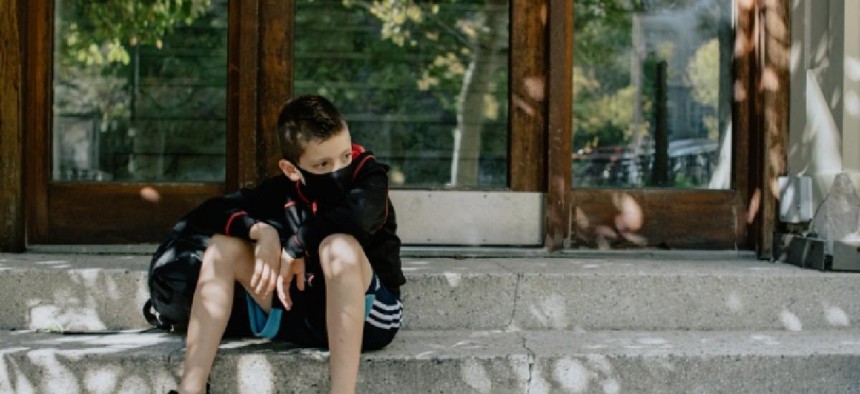 The school mask mandate debate in the commonwealth is just getting started.
Senate Bill 846, which would require schools to create a form for parents to opt-out of statewide or school board mask mandates, was passed out of the Senate Education Committee along party lines Tuesday. 
The bill, sponsored by state Sens. Doug Mastriano and Judy Ward, is Republicans' response to Gov. Tom Wolf's statewide indoor mask mandate for schools across the commonwealth. The bill also states that children who are exempt from mask mandates cannot be subject to bullying, harassment or discriminatory treatment such as isolation from other students. 
"Parents of school-aged children do their utmost to make informed decisions that are in best interest of their children," Mastriano said at the voting meeting. "They know their child's strengths and weaknesses, whether they're vulnerable, and if they need a mask or not."
Mastriano and Ward said their offices have been overwhelmed by calls and emails from parents expressing concerns about the potential physical and mental health effects of making children wear masks. Mastriano cited a retracted German study that found nearly 70% of children wearing masks experienced negative effects. 
Recent studies from the Centers for Disease Control and Prevention (CDC) found that areas without school masking policies had higher COVID-19 case counts than those with them. "Nationwide, counties without masking requirements saw the number of pediatric COVID-19 cases increase nearly twice as quickly" during the same time period, the CDC said.
State Sen. Lindsey Williams, minority chairman of the committee, said her office has received a large number of calls from parents as well as health experts and superintendents who said masking keeps in-person learning safe. 
"We have 20,000 new confirmed cases of COVID-19 in children ages 5 to 18 from Sept. 2 to Sept. 21," Williams said. "That is a lot of kids who are suffering and are getting sick." 

The state Department of Health has been tracking COVID cases among children aged 0 to 18 throughout this school year. There were nearly 8,000 cases among school-aged children between Sept. 15 and Sept. 21 alone.