Economic Development
Pittsburgh and Glasgow approach one-year sister-city anniversary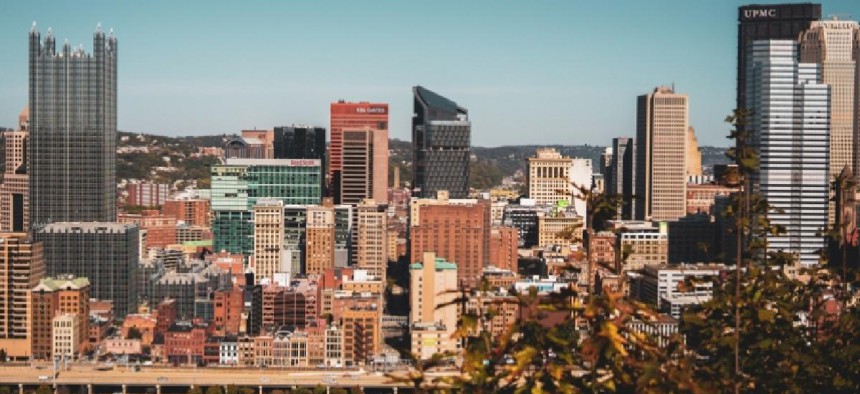 Pittsburgh's getting the family back together. 
Sister cities are nothing new for Pennsylvania, but Pittsburgh's renewed push for international partnerships is helping the city rekindle relationships with its siblings around the world. 
In 2017, Mayor Bill Peduto decided to revitalize the Sister Cities program to bring back the city's focus on policy and cultural collaboration. Over the next couple of years, the Sister Cities Association of Pittsburgh was formed, and in May 2020, Kathy Risko took over as the organization's first executive director. 
"Pittsburgh does typically have 20 sister cities, but of those 20, only six are active relationships at this point in time," Risko told City & State. "Part of that is by design, right now, in the sense that we don't have the capacity to revitalize all those relationships." 
The City of Pittsburgh has sister city relationships dating back to 1956. As Risko mentioned, it has more than 20 sister cities spanning from Nicaragua to China and everywhere in between. Right now, it maintains active relationships with Da Nang, Vietnam; Saitama City, Japan; Wuhan, China; Sofia, Bulgaria; Bilbao, Spain; and most recently, Glasgow, Scotland. 
Pittsburgh and Glasgow have been partners in finding solutions related to guaranteed income, climate action, and more. The cities' partnership is focused on the United Nations Sustainable Development Goals. The two announced their relationship in November of last year, and as the one-year anniversary approaches, a delegation led by Peduto and Risko will attend COP26, the UN Climate Change Conference, where they will renew their commitment to prioritizing economic, social and environmental justice. 
"We're piloting a universal basic income program in Pittsburgh and Glasgow," Risko said. "We're working with each other and trying to learn from each other how the rollout is working and how we can make it better." 
Sister Cities International first began in 1956 under the Eisenhower administration with the hope of U.S. cities promoting understanding and peace between countries following World War II. More than 60 years later, the program remains active in numerous U.S. cities, organizing education and cultural exchange programs. Risko noted that previous relationships have been focused on just those cultural, educational and economic exchanges, but that now she's shifting some of the focus toward policy exchanges.
A byproduct of that is Pittsburgh's newest partnership with Dortmund, Germany. Although the two aren't sister cities, they were selected this past summer as partner participants in the International Urban and Regional Cooperation Program, which seeks to develop localized policies related to food systems, urban gardens and sustainable agriculture.
"Almost all issues involving equity and sustainability are happening globally, but are most effectively handled through policy and programs made on the local, grassroots municipal level," Peduto said following the announcement. "Partnering once again with Dortmund will allow us to share and identify sustainable, long-term solutions to urban challenges. We have a lot to share and a lot to learn for addressing the resilience of local food systems." 
Pittsburgh isn't alone in the Sister Cities program. It's just one of the dozens of commonwealth cities with international partners, including Philadelphia and Erie. The Steel City is setting itself apart, however, with its newfound commitment to solving future issues and to utilizing new relationships to help address them.
Sister Cities Pittsburgh was set to host an international medical symposium in partnership with the University of Pittsburgh Medical Center this fall, but the event is on hold due to concerns with COVID-19 and international travel. The symposium was slated to bring medical experts from around the world to the city to discuss the latest innovations and research related to vaccine development, oncology, genetics, and more. 
Risko said these partnerships are beneficial in the exchanging of ideas as well as the formation of long-term relationships. As cities around the world struggle with issues related to climate change, food security, and modern economic development, these partnerships create a clear pathway for the exchange of ideas. 
"One of the major goals of this program is to create this larger international cooperation. Sister cities are not their goals, but at the same time, they're helping to facilitate these sort of exchanges that could lead to sister city relationships," Risko said.