General Assembly
What to watch in Pennsylvania politics this week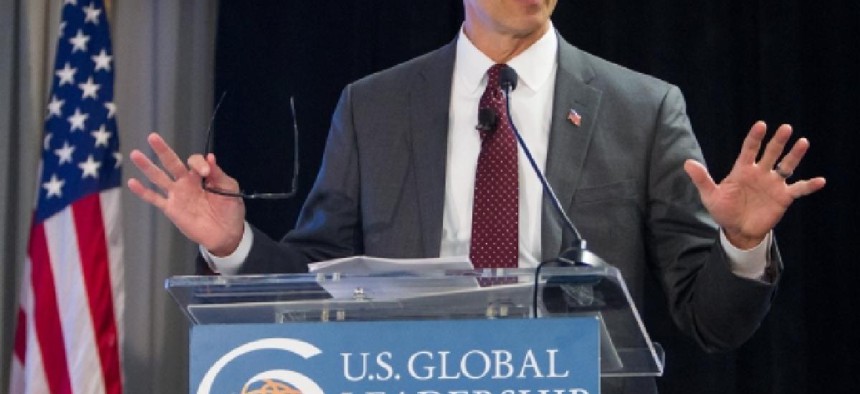 After three weeks in Harrisburg for session, lawmakers will return to their districts this week. However, that doesn't mean there won't be any legislative business to monitor. Conversations will continue over how to draw state legislative and congressional maps, campaign finance reports for U.S. Senate candidates are due and Pennsylvania lawmakers are back in the spotlight over efforts to overturn the 2020 general election.

Here's what to watch this week.
 
Maps, maps and more maps
If you're going to miss out on legislative hearings and committee meetings after back-to-back-to-back weeks of session, have no fear, because there are plenty of hearings on reapportionment and redistricting to get you through the week. The Legislative Reapportionment Committee will meet Wednesday to examine redistricting issues facing racial and other minority groups, while the House State Government Committee will hold hearings on Tuesday and Wednesday for regional hearings on the congressional redistricting process. 
 
Here comes the money
Fundraising results from the third quarter of 2021 have trickled in over the course of the past week. In the Democratic primary for U.S. Senate, Lt. Gov. John Fetterman and U.S. Rep. Conor Lamb raised $2.7 million and $1.2 million, respectively. Sean Parnell, who received former President Donald Trump's endorsement in September, raised $1.1 million to cushion his campaign coffers as he seeks the Republican nomination for U.S. Senate. More numbers should be coming in soon, with campaigns required to submit their campaign finance reports for the most recent quarter by Friday, Oct. 15. 
 
Senate panel singles out Mastriano and Perry
Pennsylvania truly can't stay out of the spotlight when it comes to the 2020 general election. Last year, the state became a battleground for election-related litigation, and now the U.S. Senate Judiciary Committee is recommending that U.S. Rep. Scott Perry and state Sen. Doug Mastriano be investigated for their attempts to try and push false election fraud claims in an effort to overturn the presidential election results. It won't be the last we've heard of this.