Jobs
Al Schmidt to join Committee of Seventy as president and CEO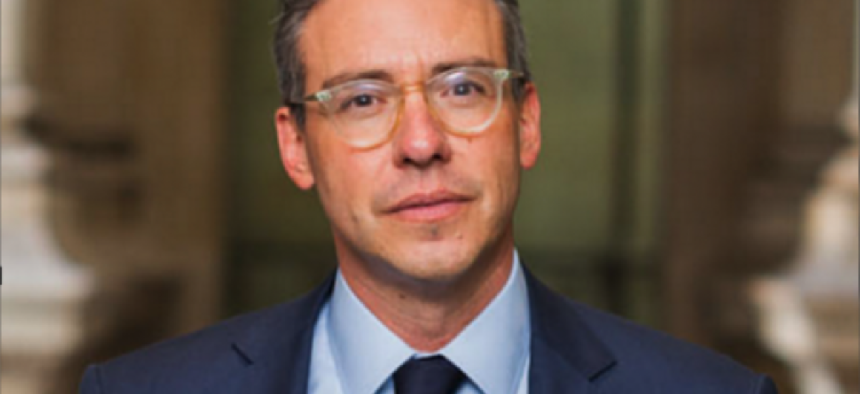 Al Schmidt, the lone Republican on Philadelphia's board of city commissioners, the body tasked with administering and overseeing the city's elections, will leave his post at the end of this year to lead the Committee of Seventy, a good government group based in Philadelphia. 
Schmidt's departure marks an end to a nearly decade-long career as a city commissioner; he was first elected in November 2011, making him the longest-tenured official on the three-member board. He received nationwide attention in 2020 for his fervent defense of Philadelphia's vote count, despite attacks from former President Donald Trump, which ultimately led to death threats directed toward Schmidt and his family. 
Eric Kraeutler, a Committee of Seventy board member and chair of the organization's search committee, touted Schmidt's commitment to making government more accountable and transparent. 
"Al has dedicated his career to promoting government transparency, eliminating fraud and corruption, encouraging voter engagement, and ensuring safe and fair elections for all people," Kraeutler said. "We look forward to working with Al to promote democracy and to realize Seventy's vision for a better Philadelphia."
In a statement, Schmidt said he looks forward to furthering the Committee of Seventy's mission to improve government. "Following the unprecedented 2020 presidential election, the voting process in Philadelphia would not have been the success that it was without the work of the Committee of Seventy," Schmidt said. "I look forward to stepping into this new role and building on the organization's 117-year history of delivering democracy."
Schmidt previously indicated in an interview with Philadelphia Magazine that his current term on the board of commissioners could be his last.
Lisa Deeley, a Democrat and the current chair of the Philadelphia City Commissioners, said Tuesday that Schmidt was an ideal choice to lead the Committee of Seventy.
"The Committee of Seventy has a long-storied history of being the non-partisan watchdog of Philadelphia's elections. To lead it in its next chapter, there really is only one person who is qualified, Al Schmidt. During his 10 years as commissioner, and especially in last year's presidential election, Al has demonstrated a commitment to truth and fairness while on the world stage," Deeley said in a statement.
"He has rooted out instances of fraud, he stood up to the most powerful man in the free world to defend democracy, and he helped usher the department into the 20th century in a much more transparent fashion," Deeley added. "The Committee of Seventy will be in good hands with Al Schmidt at the helm." 
Prior to his time as a Philadelphia city commissioner, Schmidt was a senior analyst at the U.S. Government Accountability Office, where he worked to identify waste, fraud and abuse. Schmidt will replace the Committee of Seventy's current president, David Thornburgh, who announced earlier this year that he would be stepping down from his post to take on an advisory role at the organization.