General Assembly
Highlights in Harrisburg this week include gerrymandered pizza (?)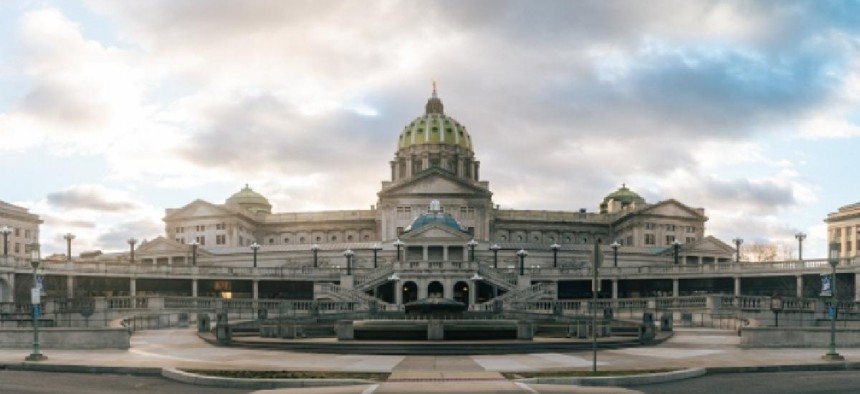 State lawmakers in Harrisburg won't return to the Capitol for session until Nov. 8, but that doesn't mean state government – and the news cycle – will stop. Legislators will venture around the state for a host of hearings this week, addressing topics that range from government transparency and veterans issues to blight remediation and economic development. 
It may be a slower week than usual, but here's what we'll be watching.
 
All things ethics in Pennsylvania
Just one week after the House State Government Committee approved a slate of lobbying law reforms, another House panel will meet for a wide-ranging public hearing looking at the state's Sunshine Act, Right-to-Know Law and the state's ethics act. Lawmakers will also be taking a look at the use of per diems, so be sure to tune into this one on Thursday, Nov. 4 at 9 a.m.
 
Policy meetings galore
Both the Senate Democratic Policy Committee and the House Republican Policy Committee will meet next week for public hearings on a wide range of issues. On Thursday, Nov. 4, the House Republican Policy Committee will hold a hearing on economic development in northwestern Pennsylvania at the Cobblestone Hotel & Suites in Greenville at 9 a.m. Meanwhile, the Senate Democratic Policy Committee will meet at 10 a.m. the same day to examine legislation that would eliminate lifetime parole in Pennsylvania. The Senate panel will meet again the following day at 10 a.m. to discuss nursing home funding reform. 
 
Political pizza
If you're up for a pizza party, Gerry's Partisan Pizza will be stopping by the state Capitol at 10 a.m. on Thursday, Nov. 4 to give out slices to hungry Pennsylvanians. But in an effort to highlight the negative impacts of partisan political maps, the truck will be giving out misshapen slices to underscore their point. Hopefully you can stomach a little politics with your pizza.