General Assembly
Doug Mastriano wants to stop giving raises to public officials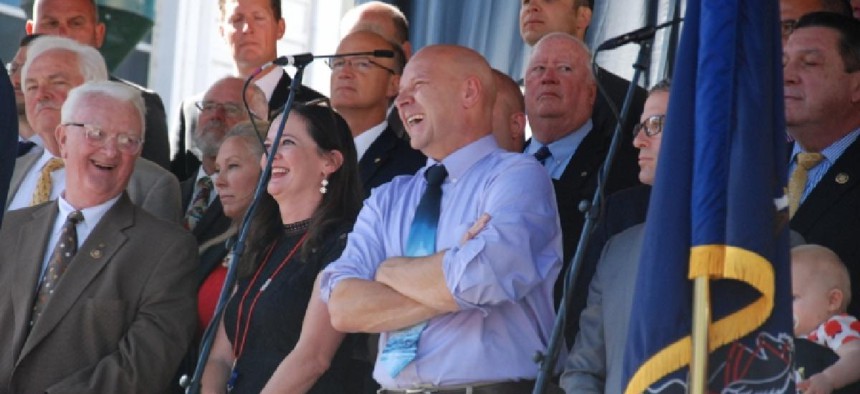 With state lawmakers set to receive a $5,000 pay raise, one state lawmaker wants to end the automatic adjustments that prompt salary increases for public officials once and for all. 
State Sen. Doug Mastriano plans to introduce legislation that would end the annual cost-of-living adjustments granted to public officials each year, including the governor, lieutenant governor, judges and members of the General Assembly. 
In a co-sponsorship memo, Mastriano criticized the 5.6% salary increase that officials received this year and said he would introduce legislation to "indefinitely" end salary adjustments for public officials.
"This kind of taxpayer-funded pay raise cannot be allowed to happen in the future. Many of the men and women in our commonwealth's workforce do not receive the same type of automatic annual pay raise tied to inflation," Mastriano wrote. "As public servants, we should not receive special treatment when it comes to our salary."
The cost-of-living adjustments are based on the yearly percent change in the Consumer Price Index as determined by the U.S. Bureau of Labor Statistics. This year, the CPI increased by 5.6%, meaning lawmakers, judges and other officials got a 5.6% increase in their salaries.
The salary of rank-and-file state lawmakers rose to $95,432.14 this year, while the salaries of legislators leaders range from $108,819.04 to $148,975.66.

Senate President Pro Tempore Jake Corman and House Speaker Bryan Cutler both saw their salaries jump to $148,975.66, and the majority and minority floor leaders in each chamber – state Sens. Kim Ward and Jay Costa, and state Reps. Joanna McClinton and Kerry Benninghoff – will all make $138,268.99. 
The compensation changes were determined by both the chief clerk of the Senate and the chief clerk of the House. 
State lawmakers unanimously approved legislation in 2020 that froze cost-of-living adjustments for a one-year period, meaning lawmaker salaries were not adjusted to the CPI last year. 

The sponsor of that legislation, state Rep. Frank Ryan, introduced separate legislation to once again freeze cost-of-living adjustments through 2022, though the bill – House Bill 583 – has not yet advanced out of the House this session.