Campaigns & Elections
Former House Speaker Newt Gingrich endorses Carla Sands for Senate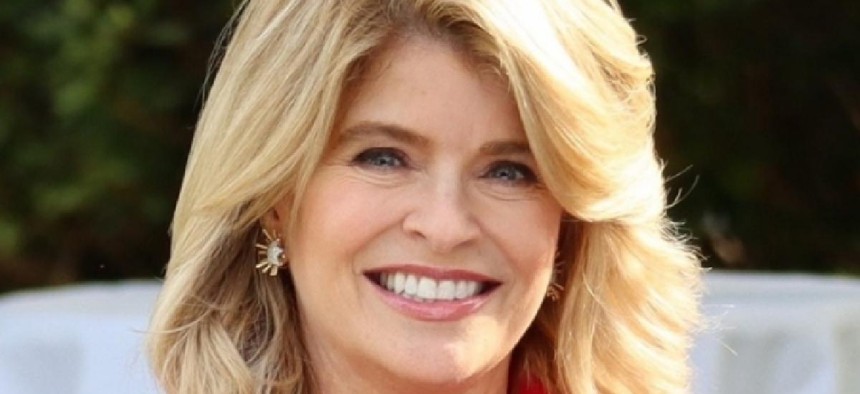 Republican U.S. Senate candidate Carla Sands picked up a major endorsement this week, earning the support of former U.S. House Speaker Newt Gingrich.
Sands, who served as the U.S. ambassador to Denmark under former President Donald Trump, announced the endorsement this week. Sands was also endorsed by Gingrich's wife, former U.S. ambassador to the Holy See, Callista Gingrich.
A spokesperson for Sands said the Gringrich endorsements come as a result of Sands' dedication to conservative values. 
"Speaker Gingrich chose to support Carla because he knows Carla is the only candidate in this race who will fight for the America First Agenda no matter what," said Kendyl Parker, a spokesperson for the Sands campaign. "Carla remains the only candidate in this field who proudly and vocally supported President Trump before they started to run for Senate and she is the only person Pennsylvania conservatives can trust to defend conservatives and fight for the Trump agenda in Washington."
In a joint statement, Newt and Callista Gingrich praised Sands for her experience both in business and as an ambassador, which they suggested would make her uniquely equipped to serve as Pennsylvania's next U.S. senator.
"I've known Carla for many years and she is a fighter. Carla stands up for what she believes in and won't bend to any friend or foe," Newt Gingrich said. "Carla's business experience and time abroad have prepared her to be an effective negotiator on behalf of the people of Pennsylvania. Her common sense solutions and passion will be a force to be reckoned with in Washington."
Callista Gingrich added that Sands would bring strong leadership to Congress.
"As a businesswoman and former ambassador, Carla has a unique resume that sets her apart from the rest of the field," said Callista Gingrich. "Whether at home or abroad, Carla has shown that she will not back down from a fight. We need a strong leader like Carla in Washington."
To date, Sands has earned endorsements from former officials at various levels of government, including former National Security Advisor Robert C. O'Brien, five other Trump administration ambassadors, state Rep. Greg Rothman, Cumberland County Sheriff-elect Jody Smith and Adams County Sheriff James Muller.
The race for the GOP nomination in Pennsylvania's U.S. Senate race has taken a few unexpected turns this year, with Trump-endorsed Sean Parnell bowing out of the race after losing a contentious custody battle and celebrity physician Dr. Mehmet Oz joining the race in late November. 
Sands, meanwhile, has loaned her campaign $3 million from her own personal wealth and spent $1 million on an ad buy in an attempt to boost her standing in the Republican primary. 
Other candidates vying for the GOP nomination include former Republican lieutenant governor nominee Jeff Bartos and conservative commentator Kathy Barnette.