Entertainment
GOP group launches Grinch-themed ad buy in PA ahead of the holidays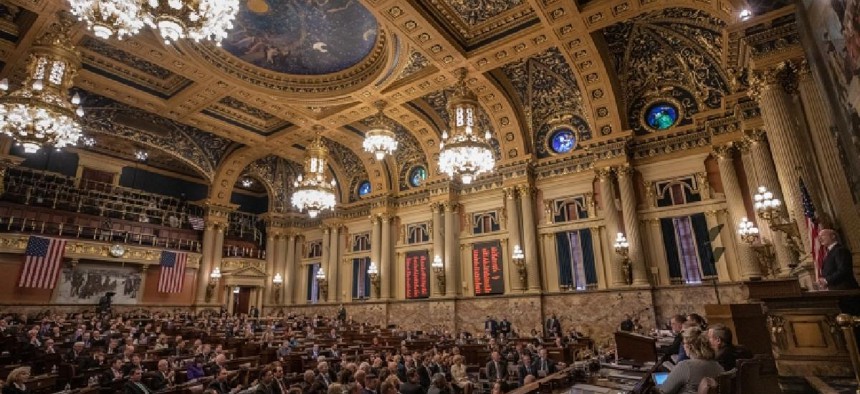 A national organization dedicated to electing Republican state legislators is launching a five-figure, holiday-themed digital ad in at least five states – including Pennsylvania – as the GOP looks to make gains in state legislative chambers across the country next year. 
The ad is the work of the Republican State Leadership Committee, and looks to portray Democrats as "Grinches" and tie the party to inflation and labor shortages. It comes a little less than a year out from the midterm elections, when all 203 state House seats and a number of state Senate seats will be up for grabs. The spot features images of President Joe Biden, House Speaker Nancy Pelosi, U.S. Sen. Bernie Sanders and U.S. Rep. Alexandria Ocasio-Cortez superimposed onto cartoon bodies that mimic the Grinch from the 1966 "How the Grinch Stole Christmas!" TV special.
"There's no need for a grinch to steal your holiday cheer. DC Democrats are filling that role quite well this year," the ad's narrator says. "Everything costs more – gas, food, heating and shopping. Inflation, labor shortages, and Democrats aren't stopping. But state Republicans are holding the line and their elections are next November. We're counting on you and your wallet to remember."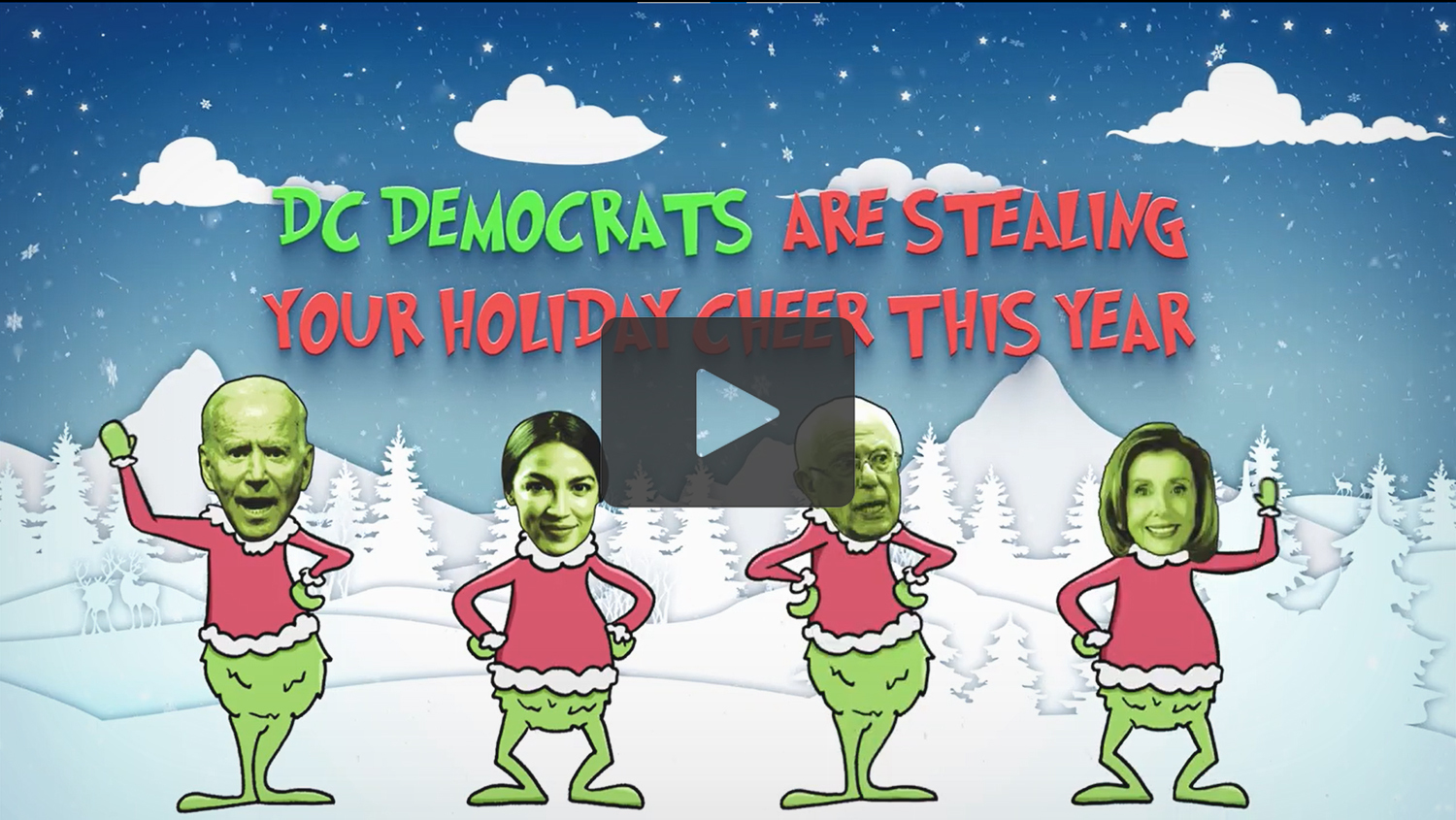 The ad is planned to run in states that the Democratic Legislative Campaign Committee has listed as "legislative battlegrounds." In March, the Democratic group identified the Pennsylvania General Assembly, as well as state legislatures in Virginia, Arizona, Alaska, Colorado, Maine, Michigan, Minnesota, Nevada, New Hampshire and New Mexico as legislative bodies that Democrats will be looking to either flip or protect. 
DLCC President Jessica Post wrote in a March memo that the General Assembly will be difficult to flip, but that Democrats will still try and win more seats in the chamber come 2022. "It will be a steep hill to climb, particularly because Democrats lost a few rural districts in November, but Pennsylvania will have gubernatorial and Senate races in 2022 and the legislature will be competitive," Post wrote. "We're going to make sure we mount an aggressive challenge."
Dee Duncan, president of the RSLC, is likely hoping that the holiday-themed ad will help stave off Democratic victories in the midterms. In a statement, Duncan said he hopes that Americans will vote in state legislative races next year with their finances at the forefront of their decision. 
"National liberals are playing the role of the Grinch this holiday season with their tax-and-spend agenda that is driving up the cost of everything from gas to groceries, causing devastating labor shortages, and stifling our recovery effort," Duncan wrote in a press release. "Voters in Virginia and New Jersey last month recognized that state Republicans are the only ones who can hold the line against DC Democrats' failed policies. We are confident Americans across the country will continue voting with their wallets in 2022 as we look to beat back an onslaught of liberal spending in state legislative races."
---
---