News & Politics
Mary Gay Scanlon carjacked and robbed at gunpoint in South Philly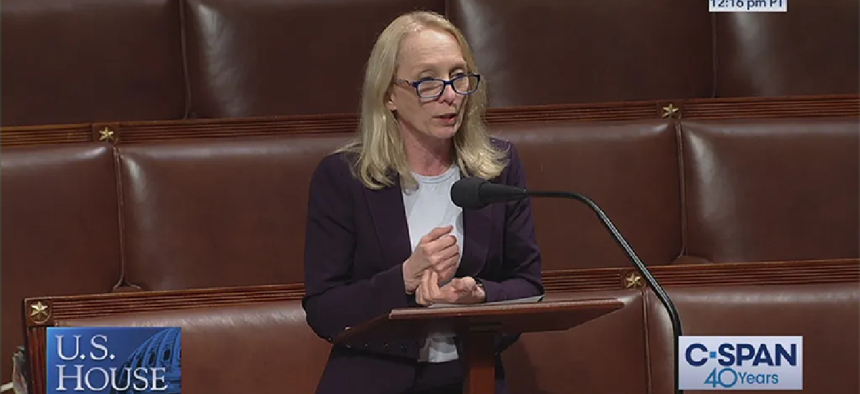 U.S. Rep. Mary Gay Scanlon was carjacked and robbed at gunpoint Wednesday afternoon following a meeting at FDR Park. 
The congresswoman, who represents parts of South Philadelphia and Delaware County, was not injured. She reportedly met with other lawmakers to discuss development plans that look to bring a welcome center, event space and playground to the park. 
"Wednesday afternoon, at around 2:45 p.m., Congresswoman Scanlon was carjacked at gunpoint in FDR Park following a meeting at that location. The Congresswoman was physically unharmed. She thanks the Philadelphia Police Department for their swift response, and appreciates the efforts of both the Sergeant at Arms in D.C. and her local police department for coordinating with Philly PD to ensure her continued safety," Lauren Cox, spokesperson for Scanlon, said in a statement. 
After the meeting, Scanlon reportedly went back to her car alone on the 1900 block of Pattison Avenue when she was approached by two armed men. The men demanded Scanlon hand over her keys and possessions, taking off in her 2017 Acura MDX with all her belongings, including her personal cell phone and federal government phone. Mayor Jim Kenney said he is "appalled" by the news. 
"It's disheartening, and quite frankly infuriating, that criminals feel emboldened to commit such a reckless crime in the middle of the day in what should be a place of tranquility and peace – one of Philadelphia's beautiful parks," Kenney said in a statement. "I'm thankful that she was not physically harmed during this incident and my thoughts are with her during what I'm sure is a traumatic time."
---
---