News & Politics
In Philly's holiday stocking? A lump of coal for the dumping trolls.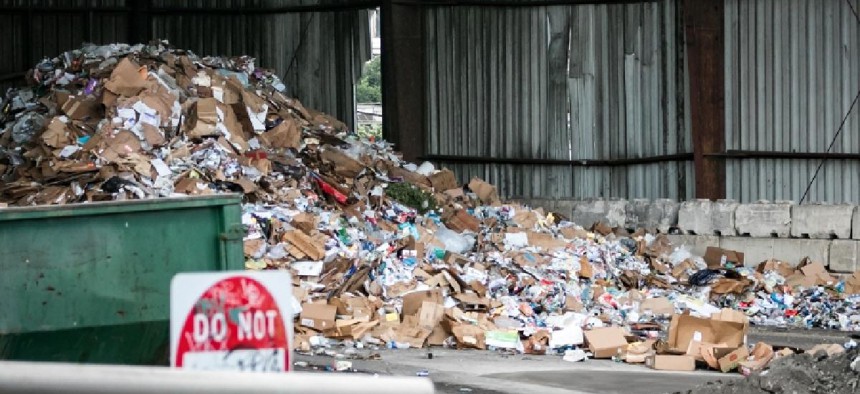 If you're driving through Philadelphia now, you'll see the Christmas Village, lit up trees, and most likely, mounds of trash. 
The city has an illegal dumping problem. Vacant lots and alleyways can be seen with piles of trash bags, couches, sinks, and more leftovers from construction and renovation projects. Less garbage in public spaces can be linked to healthier communities and significantly less crime. With the problem persisting in areas around Kensington, North and Southwest Philly, the city is grappling with ways to prevent it. 
Kyle Lewis, recycling program director for the city's Sanitation Division, said their 311 reporting system has been "a critical piece of the infrastructure for tracking and enforcing illegal dumping," but there's no one way to curb the garbage.
Here are some of the latest numbers on the city's trash towers:
27,020 reports of illegal dumping in 2021
65: The number of active cases thorough Aug. 1
2: The number of affidavits for arrest for illegal dumping 
11 code violation notices (carrying up to $2,000 fine)
So far this year, 5,932 tons of trash have been collected (11.8 million lbs.)
(Credit: Sanitation Division's 311 Call Center)
---
---