Lobbying
Reports show local governments spent millions on lobbying efforts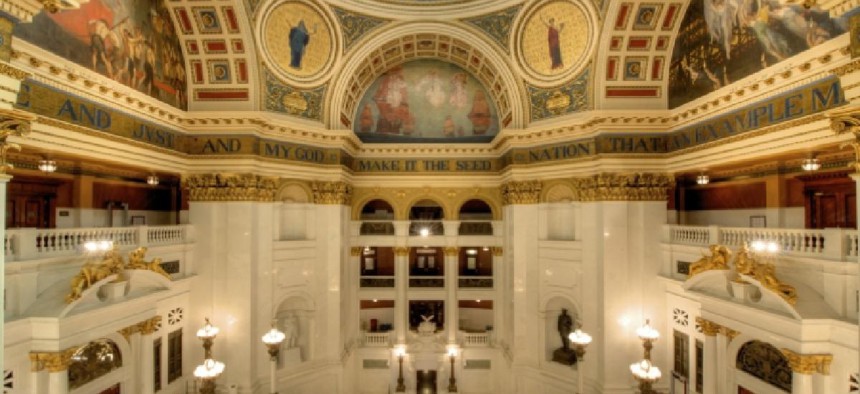 A set of new reports from the Commonwealth Foundation show that local governments have paid upwards of $42 million to firms and other organizations that perform lobbying work over the last two decades – and may have spent a whole lot more.

The reports, released this week, revealed that 26 local governments spent at least $18 million in taxpayer dollars to hire contract lobbyists, and another 602 local governments gave $24.1 million to membership organizations that lobby on their behalf.
The findings have prompted opponents of the practice to call for reforms to prohibit state and local governments from hiring outside lobbyists to influence other branches of government. 
"I think the public and taxpayers should take away, number one, that their state and local government is using their tax dollars to hire lobbyists – sometimes contract lobbyists, or giving money to associations – that then lobby for … higher spending and higher taxes," said Nathan Benefield, vice president of the Commonwealth Foundation. "I think that's probably something they're not aware of. Our view is that's a misuse of taxpayer money."
According to one Commonwealth Foundation report, eight counties spent $5.2 million to hire contract lobbyists from 2007 to 2020. That includes Greene County, which spent more than $2 million from 2007 to 2020 to retain Delta Development Group to secure money for economic development projects, and Beaver County, which paid more than $250,000 to Buchanan, Ingersoll & Rooney to lobby for federal stimulus money from 2009 to 2016. 
The report also highlights lobbying expenses incurred by public agencies, such as the Southeastern Pennsylvania Transportation Authority (SEPTA), which reportedly retained six lobbying firms and is expected to spend $3.82 million between 2015 and early 2022, according to the Commonwealth Foundation. 
A separate report also details payments worth at least $24.1 million made to membership associations that represent and lobby on behalf of local government entities, with local governments reporting $11.5 million in payments to the National Association of Counties; $4.3 million to the Pennsylvania School Boards Association; and $1.5 million to the Pennsylvania State Association of Boroughs.
However, that $24.1 million figure also includes at least two unions – the Pennsylvania State Education Association and American Federation of Teachers – which are funded through dues from individual members – not government entities themselves. 
Spokespeople for the National Association of Counties, the Pennsylvania State Association of Boroughs and the Pennsylvania Municipal League did not immediately respond to requests for comment. 
The data for the two Commonwealth Foundation reports was gathered through the Right-to-Know process, with roughly 40% of local governments responding, according to the organization. With such a low response rate, Benefield suggested that the amount of taxpayer dollars spent on lobbying could be much higher. 
Benefield also said the reports underscore the need for changes in state law. He said lawmakers should approve legislation that prohibits state and local entities from hiring outside lobbyists. 
The House State Government Committee unanimously advanced legislation in October that would prohibit state government entities from hiring outside lobbyists or consultants "to influence the decision-making process of another Commonwealth entity." However, the bill would not apply to local governments. 
State Rep. Russ Diamond, the bill's prime sponsor, said in committee: "We don't need to be … wasting taxpayer dollars by hiring outside lobbyists to do it on our behalf," he said. "We should be experts in our own realm of governance."