News & Politics
Austin Davis scores endorsement from SEIU PA State Council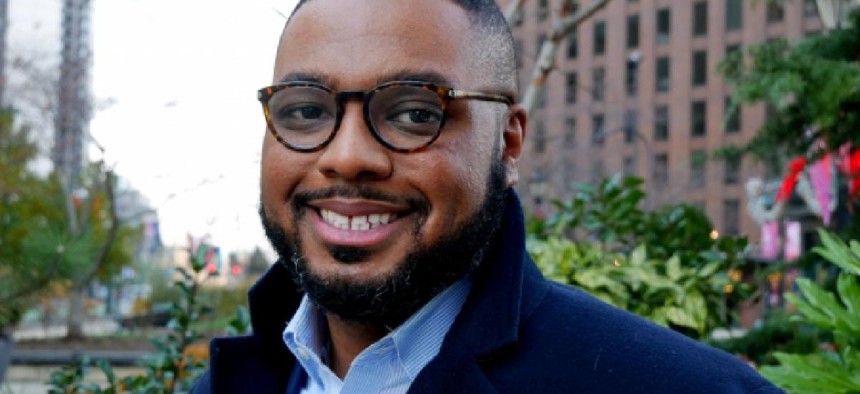 A statewide labor organization of more than 80,000 members is backing Democratic state Rep. Austin Davis in his bid for lieutenant governor, adding to the groundswell of support Davis has already received from Democratic politicians across the state. 
The Pennsylvania SEIU State Council – made up of four local SEIU unions – announced their endorsement of Davis on Tuesday, saying that Shapiro and Davis will work to hold corporations accountable and stand up for working Pennsylvanians.
---
---
"Pennsylvania workers need bold leadership, and they need a gubernatorial team who will use every tool at their disposal to rewrite the rules to hold corporations responsible and put power back in the hands of working people," said Gabe Morgan, the president of the SEIU Pennsylvania State Council. "They need a team who will make it easier for every Pennsylvanian to join or form a union and ensure that every worker earns at least $15 an hour. That's why SEIU is proud to endorse the Shapiro/Davis ticket, and getting them elected will be our top priority in 2022."
Davis entered the race for lieutenant governor earlier this month, and did so with the backing of Attorney General Josh Shapiro, the presumptive Democratic nominee for governor who was endorsed by SEIU last November. 
Shapiro's endorsement of Davis sets up a de facto Democratic ticket for the 2022 gubernatorial race, though lieutenant governor nominees are selected in separate elections, meaning Davis is not guaranteed to be Shapiro's running mate. State Rep. Brian Sims is also running in the Democratic primary for lieutenant governor.
Still, Davis has amassed a significant number of endorsements from within the Democratic party, including from more than 85 state officeholders, including Gov. Tom Wolf. 
Davis said he would protect the right to organize and advocate for a higher minimum wage if elected. "As the son of a union bus driver, I know the critical role organized labor plays in ensuring a level playing field for working families. As lieutenant governor, I will stand with Josh Shapiro to protect the right to organize and advocate for policies like an increase to the minimum wage, so that the prosperity of our commonwealth is shared by every family, not just the wealthy and well connected," Davis said in a statement. "The working men and women of Pennsylvania will always have a friend in the Shapiro-Davis administration." 
The SEIU endorsement comes days before the Pennsylvania Democratic Party State Committee is set to meet for its winter endorsement meeting for statewide candidates on Saturday. 
The Democratic primary election for lieutenant governor will take place on May 17, 2022. Gubernatorial nominees are paired with winners of separate elections for lieutenant governor, though measures have been introduced in the General Assembly seeking to alter that process and allow nominees to select their own running mates. The state constitution has yet to be amended to change that process.