U.S. Congress
As court deadline looms, Senate panel advances congressional map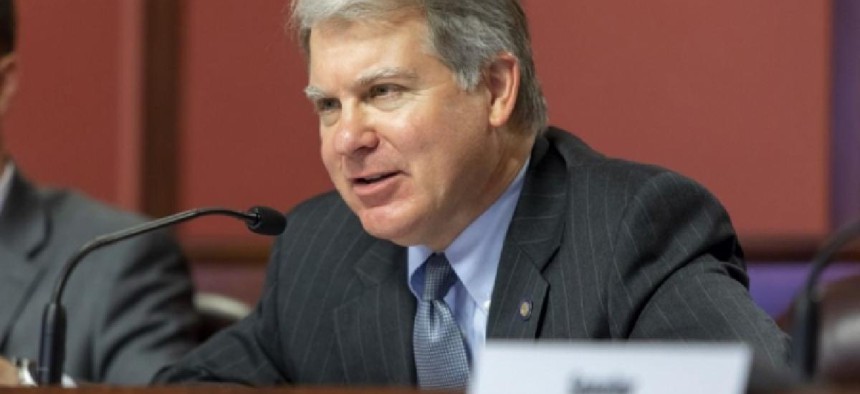 The Senate State Government Committee voted along party lines Tuesday to advance a draft plan of Pennsylvania's congressional districts, though the committee chair indicated that changes to the plan could be forthcoming. 
State Sen. David Argall, who chairs the panel, said negotiations in the Senate on a potential congressional map are ongoing and suggested House Bill 2146, which was approved Wednesday, may not be the final version sent to Gov. Tom Wolf's desk. 
---
---
"This does not mean that this map will be the final version to be sent to the governor," Argall said in committee. "Bipartisan negotiations have been ongoing with Senator [Sharif] Street and others in the hope that we can reach a compromise that can be agreed to by a majority of all four caucuses, signed by the governor [and] approved by the courts, which has been our shared goals since this process began." 
HB 2146 was approved by the House last week, amid objections from Democrats who said the process to approve the map lacked transparency and that the end-product lacked the proper input from Pennsylvania residents. 
Street and the rest of the Democrats on the panel voted against the map in committee, though Street praised the way the Senate is negotiating and developing its own congressional map.
"We are in continued negotiations. With that being said, the current map that the House Republicans have advanced is not something that I can support, and so we urge a 'no' vote on the map but appreciate the spirit in which we're moving forward," Street said. 
State lawmakers are facing a deadline imposed by the Commonwealth Court that requires a congressional map to be completed – and signed by the governor – by Jan. 30. The court is allowing any party to submit a congressional map proposal through Jan. 28. If Wolf and state lawmakers fail to meet that deadline, the court plans to select a submitted congressional map itself. 
Argall said advancing HB 2146 was essential to meeting the court-imposed deadline, since the legislation has always been considered in three separate days by the House.