General Assembly
Joanna McClinton introduces sweeping election reform bill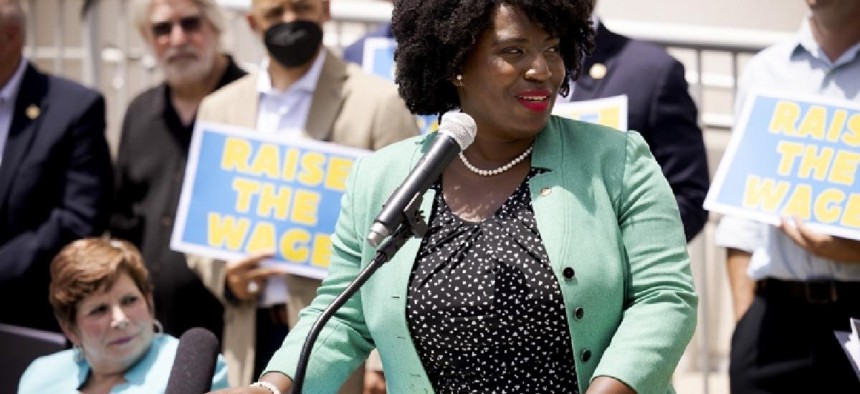 The top-ranking Democrat in the state House is introducing a sweeping proposal to overhaul the state's election laws one year after a mob of supporters of former President Donald Trump stormed the U.S. Capitol. 
House Minority Leader Joanna McClinton introduced the proposal this week. House Bill 2090, known as the K. Leroy Irvis Voting Rights Protection Act, is named after K. Leroy Irvis, a former speaker of the Pennsylvania House who was also the first Black speaker of any state legislature since Reconstruction. 
---
---
The proposal would bring 15 days of early voting and same-day voter registration to Pennsylvania, while giving counties 21 days to pre-canvass mail-in ballots – a provision that counties have been asking for since mail-in voting was enacted in 2019.
The bill would also implement the use of electronic poll books, allow voters to fix or "cure" ballots that are defective and require counties to provide at least two ballot collection drop boxes within their borders. 
In a statement, McClinton defended the integrity of the 2020 general election and said her legislation would strengthen the state's Election Code.
"The alarming images from last January's siege on the U.S. Capitol will forever be burned in our memories and were the direct result of lies and rhetoric still being spewed by some who cannot accept the results of the 2020 election more than a year later, even after investigations found no fraud occurred," McClinton said. "The fact is the 2020 election was safe, free, fair and secure. My legislation works to build on our progress to ensure every voice is heard and every vote is counted."
But if history is any indication, McClinton may face an uphill battle in getting her legislation out of the House, let alone to the governor's desk. 
House State Government Committee Chair Seth Grove, House Republicans' point person on election issues, told City & State that the House had already voted down legislation mirroring McClinton's when it was introduced as an amendment to Grove's election reform legislation in November. That amendment, sponsored at the time by state Rep. Scott Conklin, was defeated with a 111-89 vote. 
HB 2090 currently awaits a vote in the House State Government Committee.