COVID-19
IFO report: Seniors bore brunt of COVID-19 deaths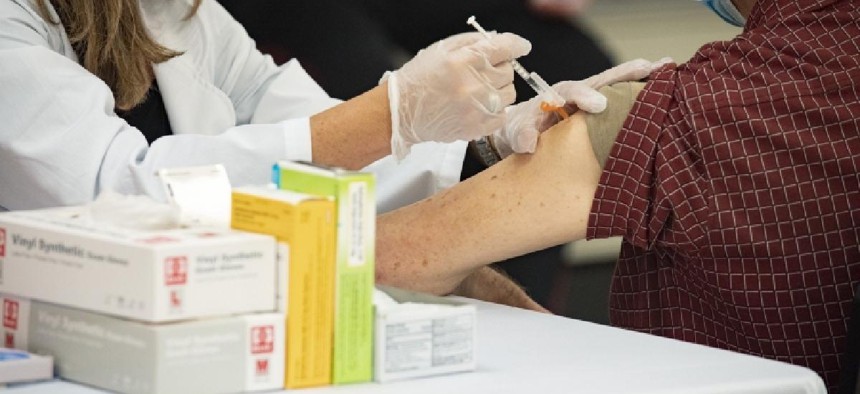 A new report from the state's Independent Fiscal Office has found that deaths among all age groups increased throughout the first two years of the COVID-19 pandemic, with Pennsylvanians aged 65 and older the most likely to suffer fatalities directly and indirectly linked to the coronavirus. 
The research brief, published by the IFO on Friday, found that "residents age 65 and older were affected most by COVID-19" and that those above 65 "comprised roughly 89% of higher deaths in 2020" compared to pre-pandemic levels. 
---
---
To calculate pandemic-related deaths, the IFO subtracted the total number of deaths in 2020 and 2021, respectively, from a "pre-COVID average" from 2018 and 2019. 
According to the report, deaths among Pennsylvanians between the ages of 65 and 74 increased by 5,081, or 21.2%, in 2020 and 7,508, or 31.3%, in 2021, with "nearly all" of the increases from the pre-pandemic average "directly or indirectly related to COVID-19." The report clarified that indirectly related deaths include those related to a lack of regular medical visits, or due to an "aversion" to hospitals or medical offices caused by the pandemic. 
Deaths also increased among those between the ages of 75 and 84, with deaths increasing by 5,753 and 5,374 in 2020 and 2021 – or 18% and 16.8% – respectively. Fatalities also increased among those over the age of 85 by 14.6% in 2020 and by 1.8% in 2021, according to the IFO. 
Among Pennsylvanians between the ages of 45 and 64, deaths increased by 2,551 in 2020 and 5,037 in 2021 – or 11.3% and 22.4%, respectively – with the IFO attributing the rise directly or indirectly to COVID-19. About 10% of deaths within that increase can be attributed to homicides or drug overdoses, the IFO said. 
And while deaths increased for those between the ages of 25 to 44, over half of those deaths can be linked to homicides or overdoses, according to the report. Deaths also increased among those under the age of 25, and can similarly be traced to the "uptick in homicides and overdoses," according to the IFO. 
The estimates contained in the IFO research brief are based on recent data from the U.S. Centers for Disease Control and Prevention, National Safety Council and the state Department of Health.