News & Politics
Senate committee sparks debate over adult-use cannabis legalization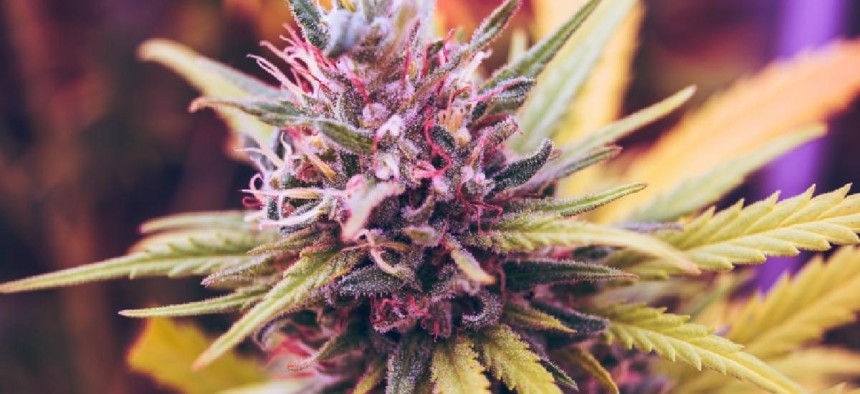 The Senate Law & Justice Committee held the first public hearing on the legalization of adult-use cannabis in the commonwealth Monday morning. 
State Sen. Mike Regan, a York County Republican who chairs the committee, led the hearing after he introduced his own legalization bill last year. Regan and committee members heard from lawmakers, law enforcement officials and medical marijuana industry representatives about the potential legal issues surrounding a recreational market in the Keystone State. Major concerns weren't over whether legalization would be detrimental to the state, but over the unsafe practices and products going through the existing black market. 
---
---
"[Marijuana] is accessible to anyone," state Rep. Amen Brown, a cosponsor of legalization legislation, said at the hearing. "You have people who are starting "LLCs" and doing deliveries, so the illicit market, they're changing with the times."
The hearing largely focused on the aspects of legalization that could affect law enforcement, as most of the testifiers agreed that cannabis is essentially legal now. 
Regan's proposal, which he circulated through a memo to state Senators last October, would legalize the sale of adult-use cannabis and direct revenues toward police and after-school programs. 
"The majority of law enforcement I've spoken with agree on this premise that it should be legalized and it should be regulated," Warren County District Attorney Rob Greene said. "They want to arrest hard drug users – the ones pushing fentanyl, the ones pushing heroin and the ones pushing meth – not arresting grandma who's smoking a joint on her porch, eating Cheetos and watching Cheech and Chong."
Another proposal for adult-use marijuana legalization, filed by state Sens. Dan Laughlin, an Erie County Republican, and Sharif Street, a Philadelphia Democrat, is currently in committee. The bipartisan legislation, Senate Bill 473, would not only legalize adult-use marijuana in the state but also expunge all non-violent marijuana convictions and grant licenses to social and economic equity applicants. 
"In my opinion, by continuing to ignore this issue, we are supporting criminal enterprises," Laughlin said at the hearing. "For all intents and purposes, we de facto legalized adult-use cannabis in Pennsylvania through the medical program … we are experiencing the absolute worst, in my opinion, in almost the whole country by having a medical program and having a black market at the same time. It's the worst of both worlds."
Outside the notion that the commonwealth is missing out on millions in potential tax revenues, one particular point of contention related to marijuana is the enforcement of DUIs. As it stands, anyone with a trace of marijuana in their system can be convicted of driving under the influence regardless of a medical permit or any proof of impairment. 
Greene said that although they don't strictly enforce this law in Warren County, which borders New York, someone could legally consume cannabis in another state and still be prosecuted for having THC, the main psychoactive compound in marijuana, in their system if they got in a car accident in Pennsylvania. "That's something that needs to be corrected," he said. 
There is a Senate proposal for that as well. State Sen. Camera Bartolotta, a Washington County Republican, introduced Senate Bill 167 in 2020, which would require proof of actual impairment as the basis for a DUI conviction. 
While there's no movement on any of the legislation just yet, the public hearing and bipartisan proposals are a sign that the General Assembly may finally be willing to move forward with legalization. Regan noted that the committee will have another hearing in the coming months to look at what other states are experiencing and the "trials and tribulations they've gone through during the process of their legalization."