Budget
Philadelphia's 2023 $5.6 billion executive budget broken down by the numbers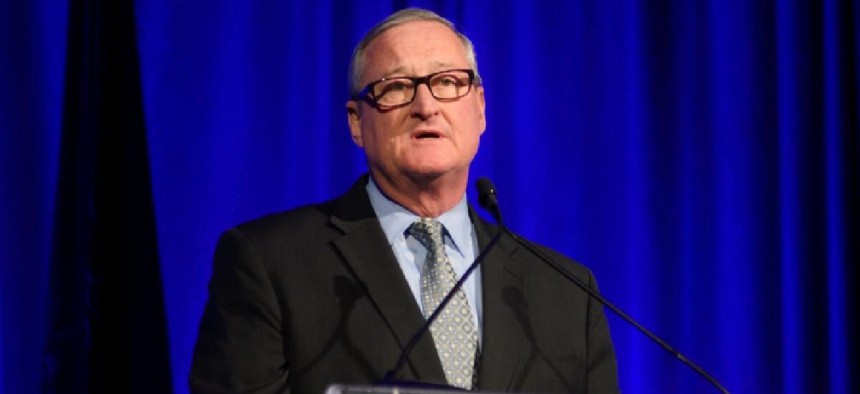 In Philadelphia, March means three things: the end of third winter, the burst of cherry blossoms and the mayor's annual budget proposal. 
Mayor Jim Kenney delivered his budget proposal to City Council Thursday, marking the beginning of the negotiation process in City Hall. Kenney is proposing a $5.6 billion budget, which raises spending by 5.5%. His second-to-last budget and third during the pandemic, the proposal would spend just $335 million of the remaining American Rescue Plan dollars, leaving more than $800 million in federal funds for future years. 
The budget doesn't call for any major overhauls in the form of taxes or spending cuts. An increase from $5.4 billion from this current budget to $5.6 billion includes no new taxes as the city expects more revenue coming in from higher property values. The most notable increases come in the areas of violence prevention and school funding, as the city continues to deal with rising gun violence and staffing shortages in schools. Looking ahead, the administration also said it will need further investments in rebuilding transit infrastructure, water resources and modernizing capital equipment. 
Kenney said the budget plan for the next five years will seek to enhance core services, accelerate inclusive growth, maintain long-term fiscal health and continue to reduce racial disparities. 
"We will be prudent and intentional to ensure our resources are best directed to the pressing issues facing Philadelphians today, while at the same time investing in resources that will set our city up for success in the years ahead – and all with a racial equity lens so that every Philadelphian is part of that success," Kenney said during his budget address. 
Budget hearings on the proposal are set to begin on April 7, with public testimony beginning April 12. Here are some key figures of Kenney's budget proposal: 
$5.6 billion in total expenditures, up nearly 5% from last year. 
$153 million fund balance, amounting to less than 3% of revenues and just one-third of what it was pre-pandemic. 
$184 million in anti-violence investments, including $12 million for community partnership grants and $1.5 million for vacant lot maintenance.
$27.9 million for the Housing Trust Fund, after voters amended the City's Home Rule Charter to require an annual appropriation. 
$270 million for the School District of Philadelphia, a $14 million increase from last year. 
$23.7 million increase to the police department, including $2.7 million for a police mobility program. 
$2 million increase to the Streets Department to combat illegal dumping. 
$2 million increase to the City Commissioners, including a projected $3.75 million in FY25 for the next presidential election.
$7.7 million in new funding to the fire department, including about $4 million for 911 triage and co-responder programs.
$7.3 million in new funding to the Department of Behavioral Health and Intellectual Disability Services for Mobile Crisis Units. 
$5.5 million to the Office of Homeless Services for opioid funding. 
$9.5 million increase to SEPTA investments.