Jake Corman
UPDATE: Jake Corman files petition to quit governor's race, then decides to stay after talks with Trump, according to report
Corman filed a petition to remain in the race after speaking with former President Donald Trump, according to report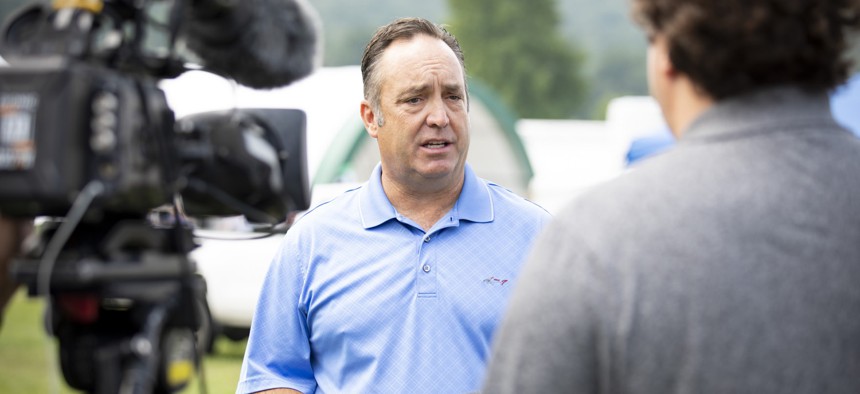 Update as of 5:05 p.m.: After filing a petition Tuesday to withdraw his candidacy from the state's Republican primary race for governor, state Senate President Jake Corman has petitioned the Commonwealth Court to remain in the race after speaking with former President Donald Trump, ABC 27 is reporting. 
According to the news station, Corman said new developments made him reconsider exiting the race: "Two developments today have led me to decide to remain in the race for governor: President Trump's statement on the race and my conversation directly with the president. He encouraged me to keep fighting, and that's what I'm going to do – keep fighting for the people of Pennsylvania." 
Corman appeared set to exit the state's GOP primary race for governor nearly a month out from the May 17 election, according to paperwork filed Tuesday. He filed a petition in Commonwealth Court to have his candidacy withdrawn from the state's Republican primary, a move that came amid reports that Corman was expected to drop out of the race. 
A spokesperson for his campaign did not immediately respond to a request for comment.  
Corman's campaign has struggled to gain traction in recent months, with Corman registering in the single digits in nearly all public polls conducted on the race. A recent campaign finance report from Corman revealed that he spent more than $2.3 million in the first three months of 2022, but raised less than $600,000 during that same period.
Throughout his campaign, Corman has advocated for a cut to the state's gax tax, touted his record of standing up to Gov. Tom Wolf and highlighted his efforts to investigate the state's recent elections. 
With Corman staying in the race, nine Republican candidates remain in the primary. Former U.S. attorney Bill McSwain, state Sen. Doug Mastriano, former U.S. Rep. Lou Barletta, Delaware County businessman Dave White, political strategist Charlie Gerow, heart surgeon Dr. Nche Zama, Montgomery County Commissioner Joe Gale and former U.S. Rep. Melissa Hart are all seeking the Republican nomination, as well.