News & Politics
Jan. 6 committee hearing reveals Scott Perry allegedly sought White House pardon following insurrection
A spokesperson for Perry called the claim 'a ludicrous and soulless lie'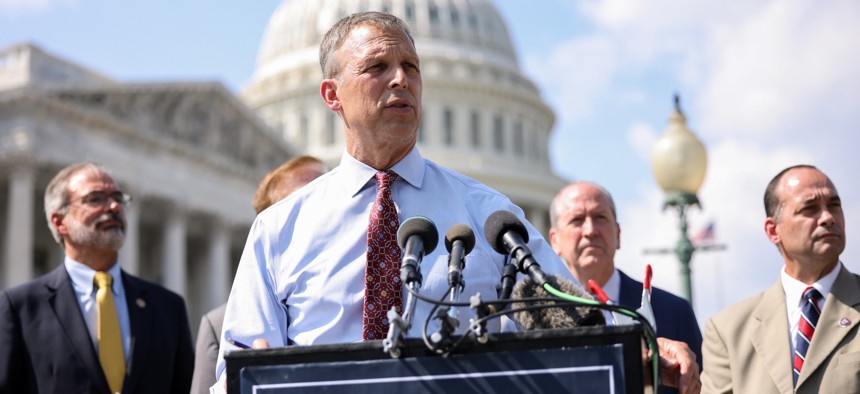 U.S. Rep. Scott Perry reportedly sought a White House pardon following the Jan. 6, 2021 insurrection at the U.S. Capitol, according to remarks given by U.S. Rep. Liz Cheney during the first in a series of hearings held by a committee investigating the U.S. Capitol attack, though Perry's office immediately contested the claim made by Cheney on Thursday night. 
Cheney, one of two Republicans serving on a U.S. House panel investigating Jan. 6, said that Perry was one of multiple GOP members of Congress who sought a pardon following the Capitol attack. 
"Rep. Scott Perry, who was also involved in trying to get (Jeffrey) Clark appointed as attorney general, has refused to testify here," Cheney said. "As you will see, Rep. Perry contacted the White House in the weeks after Jan. 6 to seek a presidential pardon."
Cheney added that "multiple other Republican congressmen also sought presidential pardons for their roles and attempting to overturn the 2020 election."Perry's office quickly countered the claim, telling City & State that Cheney's remarks were "a ludicrous and soulless lie."
The January 6th Committee asked Perry to voluntarily provide information about his efforts to install Jeffrey Clark, an assistant attorney general in former President Donald Trump's administration, as acting attorney general following the 2020 presidential election. The committee went on to subpoena Perry last month after Perry declined to work with the committee. 
Following the subpoena, Perry called the committee an "illegitimate body" that is undertaking a "political witch hunt."
A separate report released by Democrats on the Senate Judiciary Committee last year accused Perry of false information about the 2020 election results, including a debunked claim that there were 205,000 more votes than voters in Pennsylvania in the 2020 election. The report also said Perry introduced Clark to Trump in a December 2020 Oval Office meeting. 
The January 6th Committee plans to hold additional public hearings in the coming weeks.