News & Politics
Poll shows Democrats still leading races for governor, U.S. Senate
Republican Mehmet Oz now trails John Fetterman in the state's U.S. Senate race by less than 3 points, according to a new Trafalgar Group poll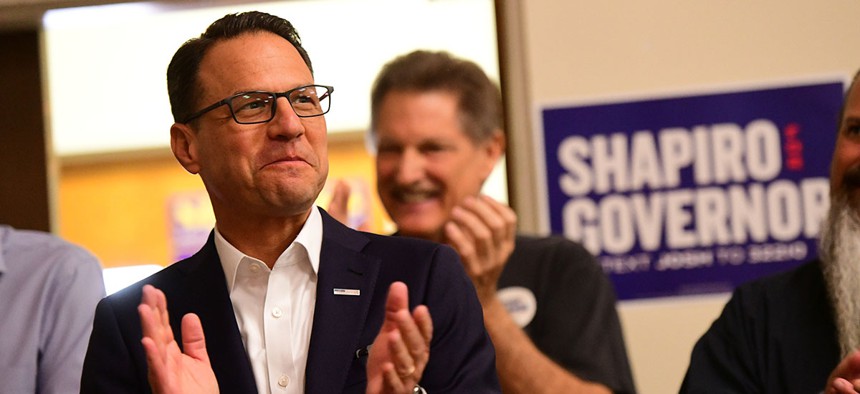 A new poll from The Trafalgar Group has Democrats holding leads in the state's midterm elections for governor and U.S. Senate, though the survey continues to show a tight race between Democrat John Fetterman and his Republican opponent, Dr. Mehmet Oz. 
In the governor's race, Democratic Attorney General Josh Shapiro leads GOP nominee and state Sen. Doug Mastriano by 9 points, with just 2% of voters undecided, according to a survey of 1078 likely voters. Meanwhile, in the state's Senate race, Fetterman holds a slim 2.4% lead over Oz. 
The U.S. Senate poll also shows Libertarian candidate Erik Gerhardt garnering support from 3.4% of voters, while another 4.1% of voters are undecided in that contest.
The poll, which surveyed 1,078 likely general election voters from Oct. 8-11, has a margin of error of 2.9%. 
Shapiro significantly improved his standing compared to a September poll from the same firm, which had the incumbent attorney general leading Mastriano 47.4% to 45.4%.
And while Fetterman still leads Oz 47.2% to 44.8% in the Trafalgar Group's October poll, the percentage of voters supporting him in the October poll dropped slightly: The firm's September poll for Senate had 47.7% of voters supporting Fetterman and 45.9% of voters backing Oz. Gerhardt received support from 3.5% of voters in that poll.
The right-leaning Trafalgar Group has an A- rating from FiveThirtyEight, which rates pollsters based on accuracy and methodology.