News & Politics
UPDATE: State House and Senate key races: 2022 general election results
After a chaotic redistricting process, Republicans are hoping to retain control of both chambers of the General Assembly.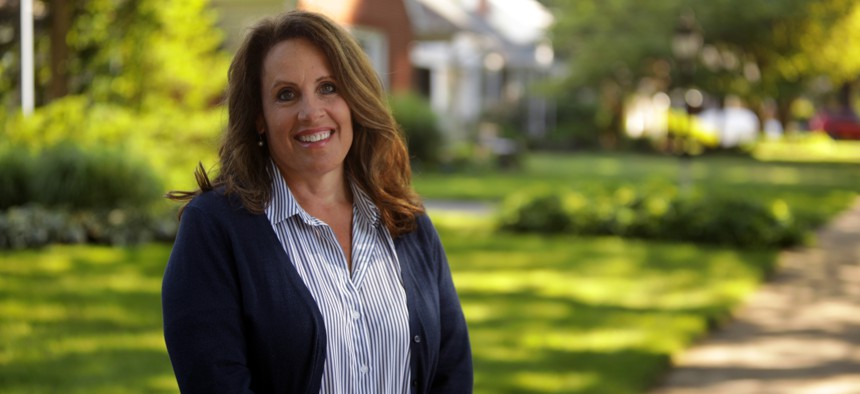 Editor's note: While voting totals may be incomplete, all of the following races have been called by the AP.
Senate Districts
6th District: Frank Farry, the current state representative from the 142nd district, defeated two challengers in Democrat Ann Mitchell and Libertarian Brandon Bentrim. 
10th District: Incumbent Democrat Steve Santarsiero defeated challenger Republican Matthew McCullough, a small business owner in the healthcare sector. 
14th District: Democrat Nick Miller, an Allentown School Board member, defeated Republican Dean Browning, a former Lehigh County commissioner. 
16th District: Republican Jarrett Coleman, an airline pilot and Parkland School Board member, defeated Lehigh County Controller Mark Pinsley, a Democrat. 
18th District: Incumbent Democrat Lisa Boscola defeated Republican challenger John Merhottein, a Republican and Bethlehem Township Commissioner. 
24th District: Republican state Rep. Tracy Pennycuick will make the leap from the House to the Senate after defeating Democrat Jill Dennin, a former member of the Boyertown School Board. 
38th District: State Sen. Lindsey Williams, the incumbent, beat out Republican challenger and fellow lawmaker state Rep. Lori Mizgorski, who was drawn out of her state House district earlier this year. 
40th District: Jennifer Shukaitis, a Democrat from Monroe County, edged out state Sen. Rosemary Brown, who was looking to make the jump from the state House to the Senate. 
44th District: Democratic incumbent Katie Muth narrowly held off Republican challenger Jessica Florio, president of Honey Brook Borough Council, with 50.9% of the vote. 
House Districts
9th District: Marla Gallo Brown, a former business executive, defeated Democratic incumbent Chris Sainato. Sainato has served the Lawrence County district since 1995. 
18th District: Republican incumbent Kathleen Tomlinson defeated Democratic challenger Laurie Smith, a political newcomer who spent 14 years as a teacher in the Bensalem School District. 
22nd District: Allentown City Councilmember and Democratic candidate Joshua Siegel defeated Republican Robert Smith, a former school board and city councilmember, to win this new Lehigh County seat. 
26th District: Paul Friel, a local businessman and president of the Owen J. Roberts School Board, defeated incumbent Republican Tim Hennessey. Friel, who unsuccessfully challenged Hennessey in 2020, will unseat the 15-term incumbent. 
29th District: Democrat Tim Brennan, a Doylestown Borough Councilmember, defeated Republican Diane Smith, a realtor, and Independent candidate Rob Ronky. 
30th District: Arvind Venkat, a Democrat and emergency room physician with Allegheny Health Network, narrowly won his race against Republican Cindy Kirk, a nurse administrator at UPMC.
33rd District: Democrat Mandy Steele, a Fox Chapel Borough Councilmember, defeated Republican Ted Tomson, whose family owns a scrap metal facility and Lernville Speedway. Steele will take the seat of state Rep. Carrie Lewis DelRosso, who was drawn out of the district and ran for lieutenant governor.  
39th District: Republican Andrew Kuzma, an attorney and former Elizabeth Township commissioner, defeated Democrat Richard Self, a former township auditor and former political action director for Local 1843 Steelworkers.
44th District: State Rep. Valerie Gaydos, a Republican and two-term incumbent from Aleppo Township, bested Debbie Turici, a Democrat from Allegheny County's western suburbs. 
72nd District: Democratic incumbent Frank Burns successfully held off challenger Renae Billow, a marketing specialist. Burns will serve an eighth term in one of the more conservative districts in the commonwealth. 
82nd District: Democrat Paul Takac, a College Township councilmember, defeated Republican Justin Behrens, a social worker, to earn the newly created seat in central Pennsylvania. 
87th District: Republican Thomas Kutz, a policy director in the state Senate and Lower Allen Township commissioner, defeated Democrat Kristal Markle. Kutz upset incumbent state Rep. Gary Day in the Republican primary and will take the seat of state Rep. Greg Rothman, who decided to run for state Senate. 
88th District: State Rep. Sheryl Delozier, the incumbent Republican from Lower Allen Township, defeated Sara Agerton, a Democrat and Mechanicsburg Borough Council member. 
113th District: Democrat Kyle Donahue, a Scranton City Councilmember, defeated Republican Aaron Sepkowski, a Madison Township supervisor and business owner. Donahue will replace state Rep. Thom Welby, who did not seek reelection. 
118th District: Democrat James Haddock, former Mayor of Avoca, defeated Republican James May, a former spokesperson for the Pennsylvania Department of Transportation. Haddock will take the seat of Democratic state Rep. Mike Carroll, who did not seek reelection.  
119th District: Republican Alec Ryncavage, a Plymouth Councilmember and cybersecurity entrepreneur, defeated Democrat Vito Malacari, a Northwest Area High School teacher. Ryncavage will replace Democratic state Rep. Gerald Mullery, who did not seek reelection, making this a flip for Republicans.
120th District: Incumbent state Rep. Aaron Kaufer, a Republican, defeated write-in candidate and Democrat Fern Leard, a Dallas Township resident. 
124th District: Schuylkill County businessman Jamie Barton defeated Democrat Tina Burns, a health care consultant. Barton, a Republican, will take the seat of Republican state Rep. Jerry Knowles, who did not seek reelection. 
129th District: Democrat Johanny Cepeda-Freytiz, a Reading City Councilmember, won his race against Republican Barry Llewellyn, a retired teacher. Cepeda-Freytiz will replace state Rep. Jim Cox, who did not seek reelection. 
137th District: Republican incumbent Joe Emrick fended off Democratic Anna Thomas, who most recently worked as a graduate student at the University of Pennsylvania. Emrick was first elected to the House in 2010.  
147th District: Republican Donna Scheuren, a Souderton Area School Board member, defeated Democratic homemaker Alexandra Wisser. Scheuren will take the seat of state Rep. Tracy Pennycuick, who ran for the 24th district state Senate seat. 
155th District: Democratic incumbent Danielle Otten narrowly defeated Republican challenger Kyle Scribner, chair of the East Brandywine Township Board of Supervisors, winning by less than 1% of the vote. 
156th District: Democrat Chris Pielli, the Chester County Recorder of Deeds, defeated Republican Heidi Vanderwaal, a fashion and nutrition industry consultant. State Rep. Dianne Herrin did not seek reelection
167th District: Democratic incumbent Kristine Howard earned her third term in the state Capitol, fending off Republican challenger Gail Newman, a Malvern Borough Republican Committee woman, by three points. 
168th District: Democrat Lisa Borowski, a former Radnor Township Commissioner and school board member, defeated Republican incumbent Chris Quinn. 
178th District: Republican Council Rock school board member Kristin Marcell defeated entrepreneur Ilya Breyman, a Democrat. Marcell will replace state Rep. Wendi Thomas, who did not seek reelection. 
189th District: Democrat and Stroudsburg Mayor Tarah Probst defeated Republican restaurateur Stephen Ertle.