Campaigns & Elections
State Rep. Lynda Culver elected to represent 27th Senatorial District
Culver will serve out the remainder of former state Sen. John Gordner's term, which ends in 2024.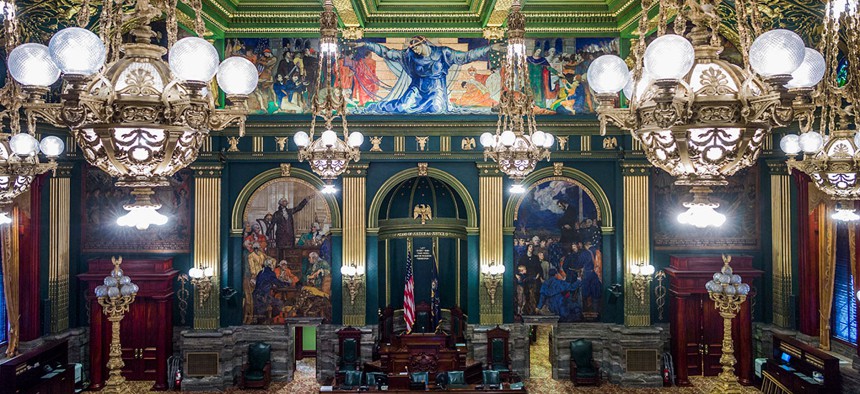 By Marley Parish
State Rep. Lynda Schlegel Culver will fill an open seat in the Pennsylvania Senate following a special election on Tuesday.
Unofficial state results show Culver, a Republican from Northumberland County, winning against Patricia Lawton, a Democrat and speech pathologist from Columbia County, in the race to represent the 27th Senatorial District, which includes all of Columbia, Montour, Northumberland, and Snyder counties and part of Luzerne County.
"I'm excited about this new opportunity to serve the people in our area," Culver said in a statement. "I am honored by the support I received from people across the 27th District. I'm committed to working with my colleagues to advance legislation and enact policies that will create more and better opportunities for workers, businesses and families across our commonwealth."
A graduate of Bloomsburg University, Culver served as a staff leader in the office of former state Rep. Merle Phillips for more than 20 years. First elected as a state representative in 2010, Culver is a first-time committee chairperson during the 2023-24 legislative session. She also serves on the Legislative Budget and Finance Committee.
She's currently serving her seventh term in office, and her win means a special election will need to be scheduled to fill her seat in the House. 
Winning nearly 70% of the vote, Culver will serve out the remainder of former Sen. John Gordner's term, which ends in 2024. Gordner, a Republican from Columbia County, resigned in November after accepting a position as counsel to Senate President Pro Tempore Kim Ward, a Republican from Westmoreland.
"Her overwhelming victory shows that Pennsylvanians have confidence that the Republican caucus in the Pennsylvania Senate is working for them to help grow our economy, support our most vulnerable, and be a voice for them in Harrisburg," Senate Republican Campaign Committee Cycle Chair Sen. David Argall, a Republican from Schuylkill County, said in a statement.  
Unlike the Pennsylvania House of Representatives, the Senate has been able to organize and advance legislation since lawmakers returned to Harrisburg and opened a new, two-year legislative session this month. Culver's victory gives the GOP-controlled chamber a 28-22 Republican majority.
Three special elections to fill House seats left by Allegheny County Democrats will be held on Feb. 7. The results will determine control in the lower chamber, which failed to organize due to a partisan fight over operating rules.
Marley Parish is a reporter for the Pennsylvania Capital-Star, where this story originally appeared.