Philadelphia
As Moms for Liberty comes to Philly, tensions run high
The self-described parental rights organization is holding its annual conference in the Cradle of Liberty this weekend.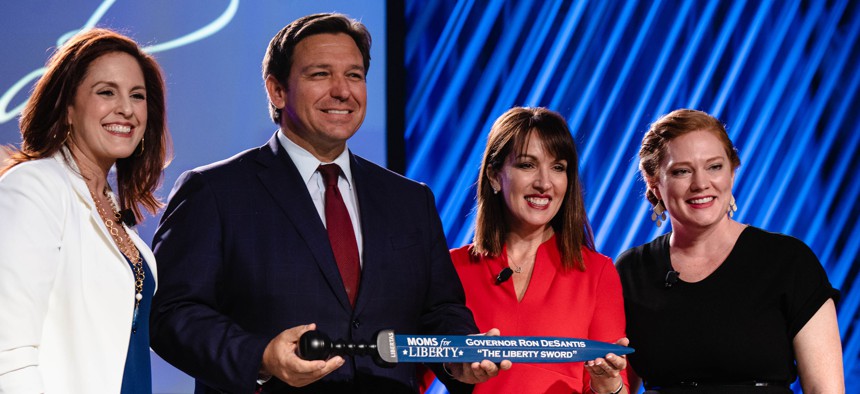 Since its founding in 2021, Moms for Liberty has had no shortage of attention-grabbing accomplishments, including immediate buy-in from some of the right's fiercest culture warriors; high-profile politicization of previously nonpartisan school board elections; and getting books banned for thousands of students. Today, almost two years later, this self-described parental rights group, which grew out of opposition to COVID-19 restrictions and mask mandates in schools, is now a leading force in the conservative education movement.
Earlier this month, the organization, whose website states that it "is dedicated to fighting for the survival of America by unifying, educating and empowering parents to defend their parental rights at all levels of government," added to its list of highlights when it was designated as an extremist group by the Southern Poverty Law Center, which has monitored hate groups and extremist behavior since the mid-20th century.
Among its litany of reasons for designating Moms for Liberty alongside groups like the John Birch Society, the Nation of Islam and any number of militias, the Southern Poverty Law Center noted that "Moms for Liberty members across the nation have been making waves for intimidating and harassing teachers and school officials. They have publicly battled teachers' unions, labeling them as 'cartels' and 'terrorist organizations.' They condemn corporations, like The Walt Disney Co., that are supportive of the LGBTQ community. They lobby for parental rights bills, such as the 'Don't Say Gay' law and advocate for anti-critical race theory bills."
In an interview with City & State in advance of Moms for Liberty's national summit in Philadelphia this week, co-founder Tina Descovich rejected the Southern Poverty Law Center's designation and pushed back against reports that her group is on a mission to ban books its members don't approve of, stating that they are not barring other parents from showing books and content to their children outside of school. 
"Putting a book in an age-appropriate category, at a higher level or with parental permission is not banning books," Descovich said, adding that "parents can show their children materials in their own home or in the public library or at Barnes & Noble. But when you have a community space, everybody gets to have a voice in that conversation." 
Proving that there is indeed no such thing as bad publicity, the opprobrium directed at Moms for Liberty seems to have helped swell its ranks. Roughly two years after first coming to national prominence, fueled by a combination of parental rage at COVID restrictions and the financial and logistical support of Republican presidential candidates Ron DeSantis, Donald Trump and Nikki Haley – all of whom are slated to speak at the Philadelphia summit – as well as from leading GOP organizations, the group has become a major player in local school board discussions nationwide. 
In addition to backing hundreds of school board candidates in last year's midterm elections, the group is now up to 285 chapters in 44 states, with nearly 120,000 members nationwide. Pennsylvania is second only to Florida in the number of county chapters, with 27 and counting. There are Moms for Liberty chapters in Philadelphia and the surrounding collar counties, as well as in the greater Lehigh Valley, Harrisburg and Pittsburgh areas. 
Descovich began her current mission after a stint on the school board of Brevard County in Florida. She co-founded the group with Tiffany Justice, who was a school board member in a nearby county, after witnessing what she called a severe lack of involvement from parents and community members in the district's policy decisions. 
"Time and time again, no one would show up" to school board meetings, Descovich recalled. "I would put out all the calls and emails to the community – all types of things. No one was paying attention or caring."
Moms' mobility
When asked why Moms for Liberty's second national summit is being held just blocks from the birthplace of American liberty, Descovich replied that her group wanted to use Philadelphia as a backdrop for the group's focus on "preserving American values."
Unsurprisingly, in an overwhelmingly Democratic-leaning city with a strong teachers union and widespread opposition to attacks on public education, the announcement of the summit was met with outrage from many Philadelphians and several city leaders in a number of areas. 
It's kind of the wolf in sheep's clothing.
– State Sen. Steve Santarsiero
On-the-ground protests are also scheduled to take place outside the event throughout its run. A project of People for the American Way, a progressive nonprofit that advocates for equal rights and constitutional liberties, known as "Grandparents for Truth," is expected to hold its inaugural event during the first day of the summit. ACT UP Philadelphia, as well as Defense of Democracy, a New York organization founded in direct opposition to Moms for Liberty, are also expected to bring members to protest in person. Additionally, a petition that was created to stop the summit had garnered more than 27,000 signatures as of the middle of June.
Brand new battleground
"K-12 education has become a central feature of our politics and the culture war in this country," said Aaron Terr, director of public advocacy at the Foundation for Individual Rights and Expression, known as FIRE, which focuses its work on defending civil liberties and freedom of speech, particularly on college campuses. "COVID resulted in parents and activists paying more attention to what's happening in their local schools."
Descovich agrees. "I think it's very important for parents to be engaged and involved – not just doing things like volunteering in the classroom and making cupcakes, which is fun and important," Descovich told City & State. "Parents really needed to take it to the next level when it came to making decisions on children's education." 
Moms for Liberty has drawn national headlines for leading the right-wing culture war against education via tactics like challenging school boards, accusing teachers of seeking to indoctrinate students and attempting to get content they deem as pornographic or obscene out of school libraries. 
Descovich asserted that "anti-American rhetoric" has been ingrained in the educational discussions around gender and race. When asked for an example, Descovich said she first became alarmed when her son received extra credit on an assignment involving a "Wanted" poster for Italian explorer Christopher Columbus for "crimes against humanity." She said there is a modern movement to "trash" historical figures like Columbus and the Founding Fathers.  
"My whole journey started there with that assignment about Christopher Columbus," Descovich said. 
Board meetings, bans and backlash
The rapid expansion of Moms for Liberty has led to increased pushback against the group and what it calls the parental rights movement. For example, several organizations have mobilized in response to its priorities, including the LGBTQ advocacy organization GLAAD, which lists Moms for Liberty as a group that has "spread misinformation and false rhetoric against LGBTQ people, youth and allies." 
At the same time, there has been a corresponding rise in activism and electoral success among conservative parents at the local level. Moms for Liberty local chapters endorsed about 500 candidates in 2022, with 275 getting elected. The group has yet to post any official endorsements in Pennsylvania races this election cycle, but parental rights advocates not officially affiliated with the group have also started to gain power in districts across the commonwealth. 
Central Bucks School District in Bucks County has been in the spotlight since 2021 for its decisions regarding Pride flags, students' use of preferred pronouns and what the district calls "sexualized content" in library books – a nod to the overt impact Moms for Liberty has had in the halls of education.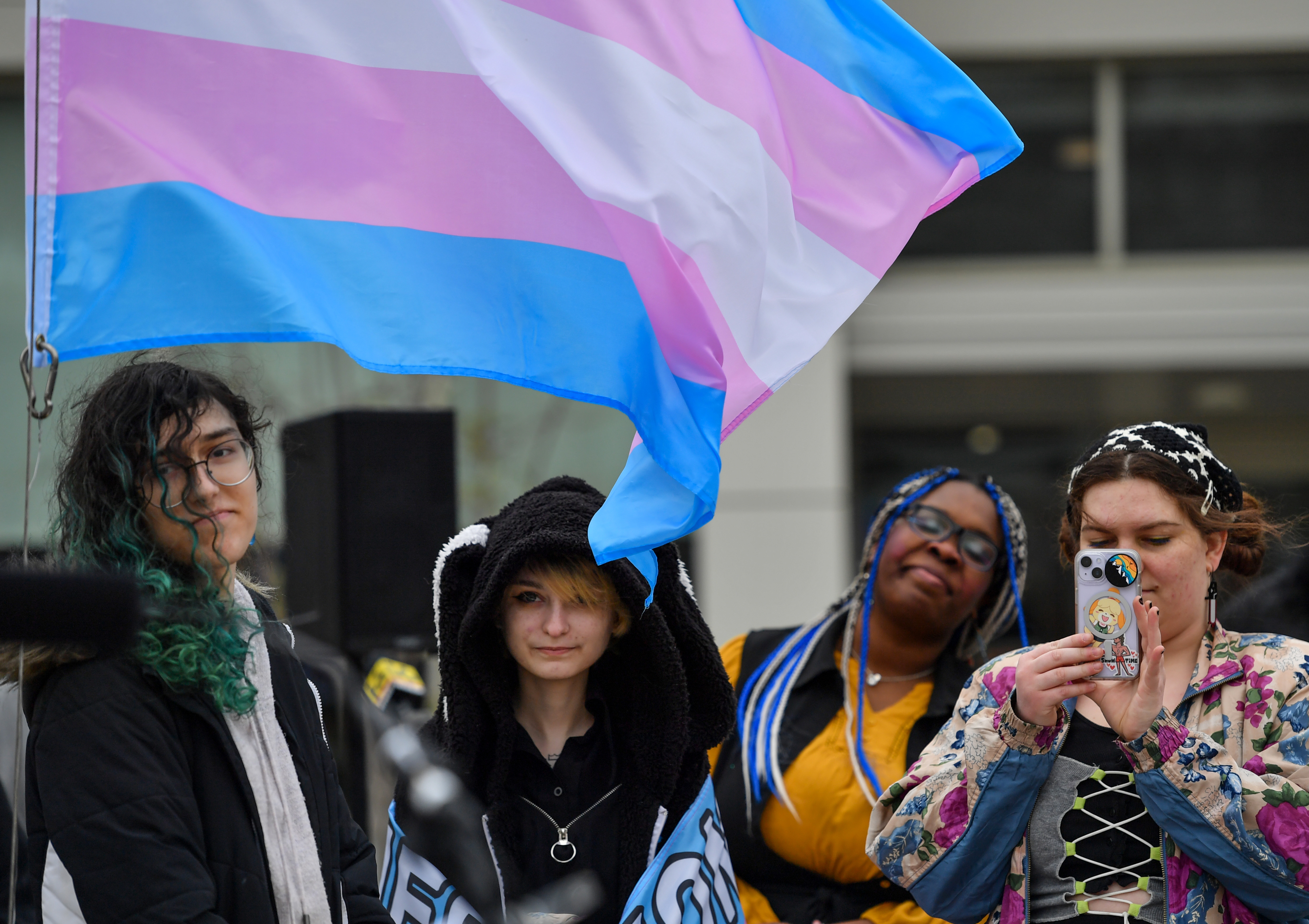 The school district is a prime example of the culture war at the local level: It is caught up in a federal complaint over its policies and several allegations; additionally, more than 800 Central Bucks alumni signed a letter earlier this year condemning the district's actions. 
Ben Busick, a recent graduate of Central Bucks South High School who came out as nonbinary in their sophomore year of high school in 2021, told City & State that district policies put both teachers and marginalized students in an untenable position. 
The pronoun policy "created this dynamic that forced teachers to either step in and fear (for their job) or do nothing and let students get harassed," Busick said. "Unfortunately, many chose the latter."
While Moms for Liberty's Bucks County chapter hasn't officially endorsed a candidate in the area, they do have a questionnaire that asks local candidates to weigh in on issues related to vaccine exemptions, gender identity, opting children out of sex education and curating school libraries.
Terr, who acknowledged FIRE's support of Moms for Liberty in an amicus brief filed against school districts that shut down public commenters while citing decorum policies, said the First Amendment must be applied neutrally across these conversations. 
"It's possible to fight both illiberal attempts to ban books based on hostility to their views or ideas and to defend the First Amendment right to call for book bans at the same time," Terr said. "Those things aren't inconsistent with each other."
Terr advised that instead of trying to shut down critics at board meetings, participating government officials should use their position to express opposition and allow commenters to make counterarguments. "That is the framework of discussion and debate envisioned by the First Amendment," he explained.
Susan Spicka, executive director of the advocacy group Education Voters of Pennsylvania, said that greater parental involvement at school board meetings, as well as specific public comment rules that limit personal attacks, can work to "drown out" heated and hateful rhetoric during meetings. 
Spicka said adults came to Shippensburg Area School District meetings targeting an individual trans child saying "really ugly things."
"A group of moms went together and we just went up to the microphone one after the other and talked about the good things that were going on in the school district … we talked about and thanked our school board and thanked our teachers," Spicka told City & State. "When you have that type of atmosphere, in many cases, it just takes the wind out of their sails." 
Significance for students 
State Sen. Steve Santarsiero, a Bucks County Democrat and former history teacher himself, told City & State the parental rights movement is a "misnomer" and that school boards – which are duly elected and hold public meetings – already have existing systems for public input and accountability. 
"It's kind of the wolf in sheep's clothing," Santarsiero said. "They portray themselves as just well-meaning parents who want to have input, but the truth is, they're pursuing a pretty far-right agenda."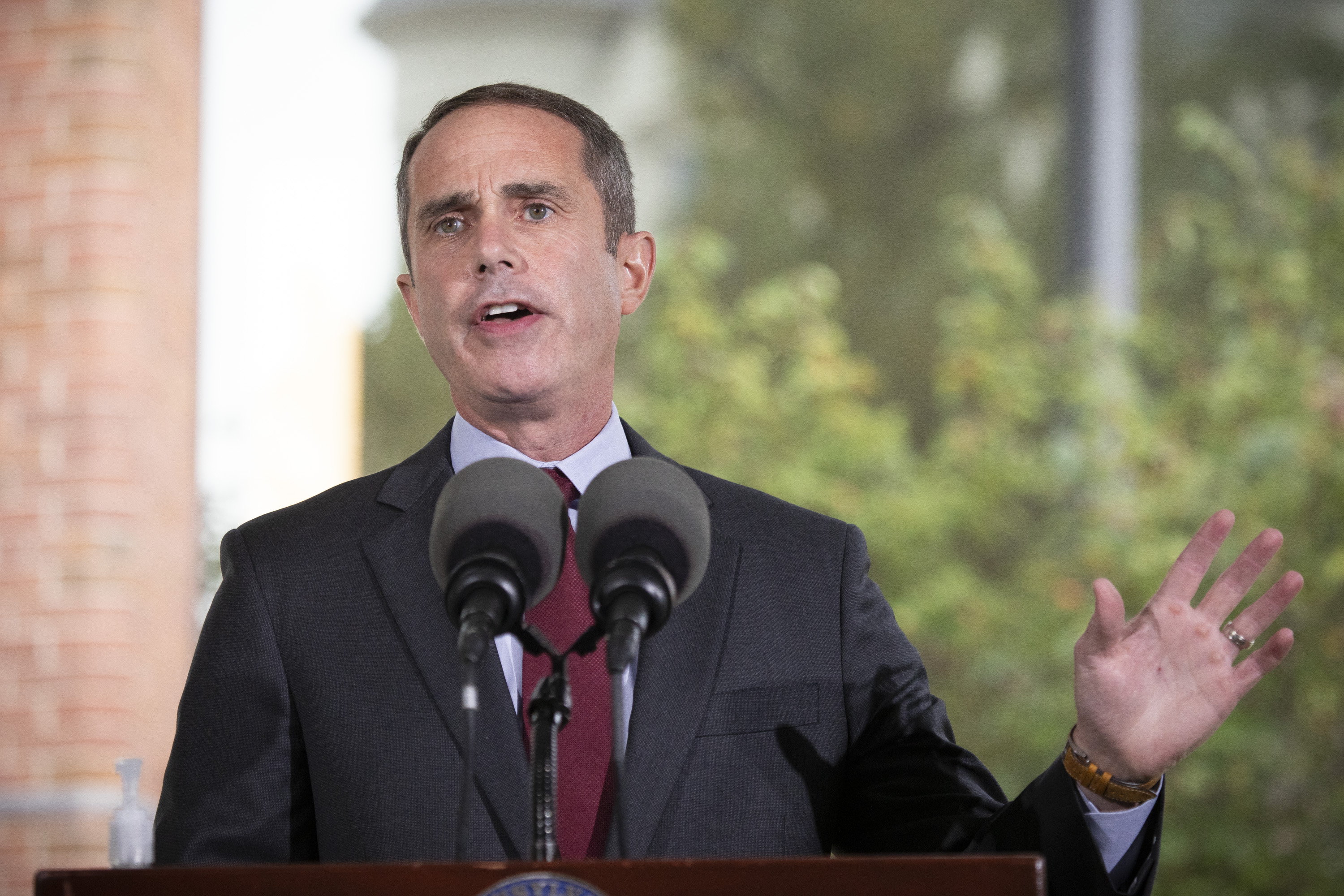 In an ideal setting, Terr said, school districts and boards would have transparent processes on how and why they decide certain materials should – or shouldn't – be in a curriculum or library. 
"Public schools are supposed to prepare students for life in our pluralistic democratic society," Terr told City & State. "As (students) go through life, they're going to encounter many people who think and behave differently than they do."
Spicka acknowledged that Moms for Liberty has actually brought greater awareness of and attention to school board operations – and the power their policies can have. 
"We've seen people start to understand what Moms for Liberty really stands for, what their goals are, and how they're doing things," she told City & State. "It's really activated and woken up a lot of parents who are coming out to say, 'Look, I just want teachers who are supportive. I want schools that are safe and welcoming. And I don't want politics garbage rammed down my school board and then pushed even further down into my buildings.'"
For both direct combatants and those being indirectly impacted by the current battle over the future of learning, the climate in today's educational environment is changing. For the students caught in the increasingly hostile crossfire, Santarsiero said, challenges are only becoming more difficult. 
Moms for Liberty and its allies "have created a very politically charged atmosphere for students," he said. "It comes at the expense of kids and at the expense of creating a community that is open and accepting of everyone."