Campaigns & Elections
Five for Friday: Congressional Competition
Congressional matchups to watch in the commonwealth going into 2024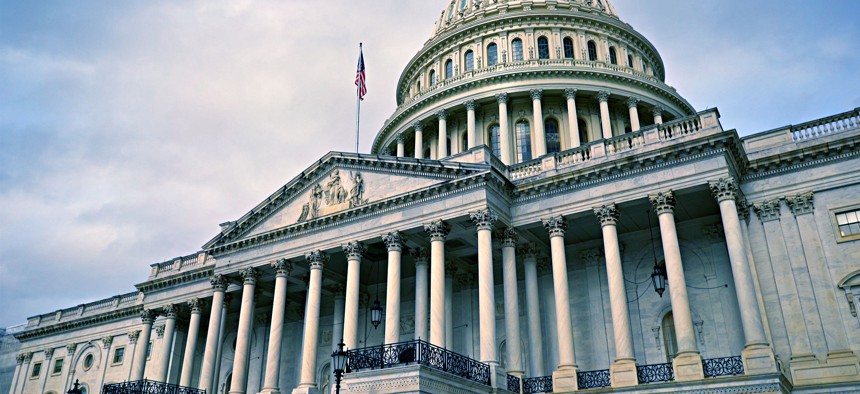 Stop us if you've heard this one before, but … Pennsylvania is a key battleground state in the upcoming midterm elections. Regardless of the phrase's ubiquity, the commonwealth's role in national politics and the importance of its congressional and statewide elections go well beyond the borders of the Keystone State. 
Competitive congressional races will not only help decide the balance of the next Congress but will also serve as barometers for nationwide issues and how well each party is attracting voters in purple districts like those in the Lehigh Valley and in the counties surrounding Philadelphia and Pittsburgh.  
City & State has your Five for Friday, breaking down five competitive congressional races in the commonwealth in 2024.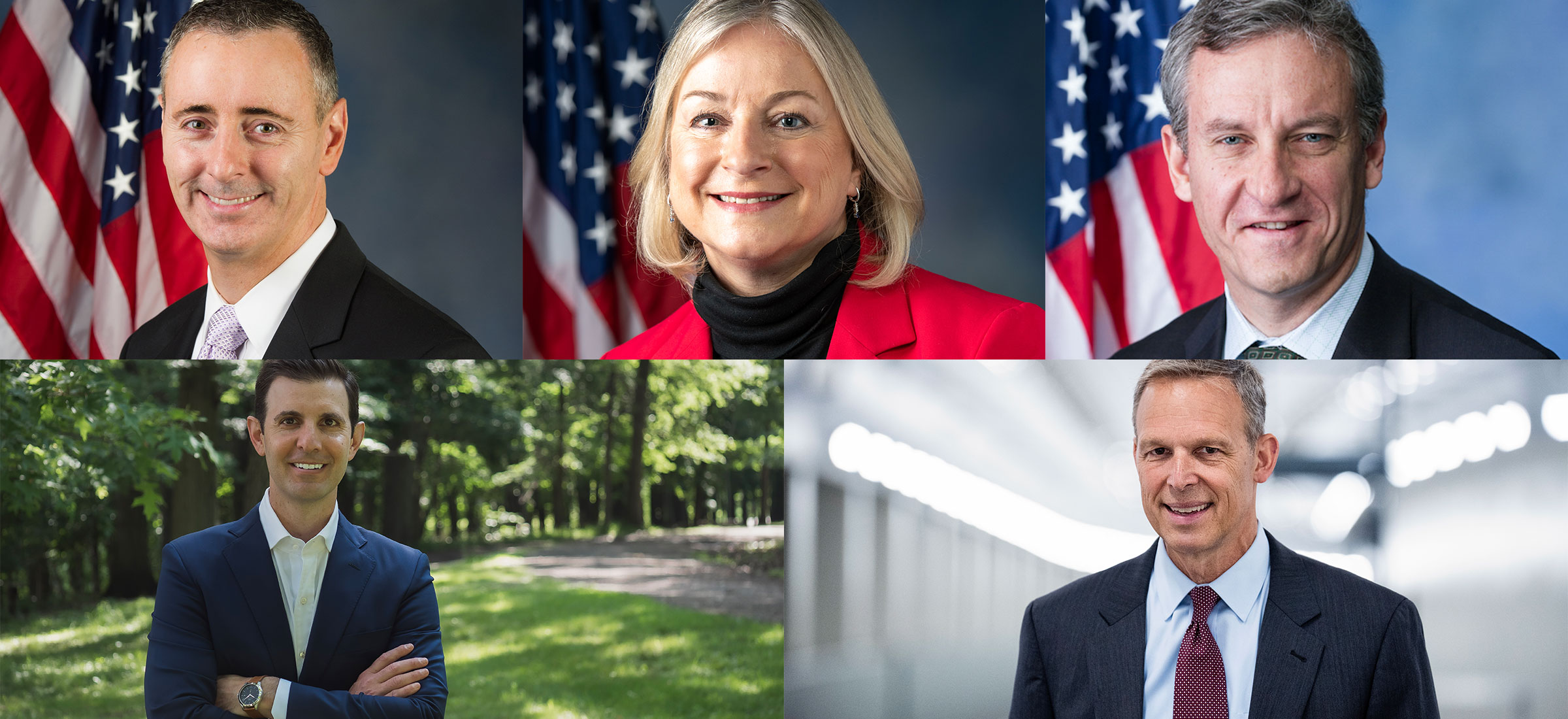 1st Congressional District
Incumbent: Brian Fitzpatrick
The 1st Congressional District will see a first-time candidate go up against incumbent Republican Rep. Brian Fitzpatrick in the primary election. Mark Houck, a pro-life activist and nonprofit director, is challenging Fitzpatrick for the Republican nomination. Fitzpatrick, a former FBI agent who was first elected in 2016, has been able to stave off opponents in previous elections, and he remains the only Republican member of Congress from the southeast part of the state, winning his district by 13 points in 2020 when President Joe Biden won there by 5 points. 
If Fitzpatrick survives the primary, he will go up against Ashley Ehasz in the general election. Ehasz, a former military pilot, lost to Fitzpatrick by 9 points last year but believes experience and a more national focus on Republican swing districts could turn the tide in her favor. Despite the Cook Political Report listing the district's voter breakdown as an even split, it has Fitzpatrick favored and the race labeled as "Likely Republican."
7th Congressional District
Incumbent: Susan Wild
In the Lehigh Valley's 7th Congressional District, Susan Wild will be seeking her fourth term in 2024. Wild has fought off opponents in two previous reelection campaigns since breaking into Congress amid the wave of Democratic women elected in 2018. At present, Wild is set to go up against three Republican opponents: state Rep. Ryan Mackenzie, Kevin Dellicker and Maria Montero. 
Mackenzie currently represents the 187th legislative district in Lehigh County. Dellicker previously ran for the Republican nomination in the 7th Congressional District in 2022 but lost to Lisa Scheller, and Montero is an attorney and member of the DeSales University board of trustees. In what's expected to be another close election in a bellwether district, Wild is currently favored by 2 points and the race is considered "Toss-Up Democrat," according to the Cook Political Report. 
8th Congressional District
Incumbent: Matt Cartwright
U.S. Rep. Matt Cartwright has fended off Republican Jim Bognet in back-to-back election cycles, but each race has been close, with Cartwright winning by 12,221 votes in 2020, and by a margin of 7,026 votes in 2022. 
Still, with both races decided by less than 5%, the seat remains within reach for Republicans. Prognosticators have largely labeled the seat a toss-up for 2024. Cook Political Report has the district rated as a toss-up, as did Sabato's Crystal Ball, a political analysis newsletter published by the University of Virginia Center for Politics. Inside Elections has the seat leaning in Cartwright's favor in 2024, listing it as "Tilt Democratic."
10th Congressional District
Incumbent: Scott Perry
In recent election cycles, Democrats have run several candidates against current House Freedom Caucus leader Scott Perry, but none of them have been able to unseat the incumbent, who has been representing central Pennsylvania in Congress since 2013.
Cook Political Report has the seat rated "Likely Republican," as does Sabato's Crystal Ball and Inside Elections. Two Democrats who have previously challenged Perry – Harrisburg City Councilmember Shamaine Daniels and Carlisle school board member Rich Coplen – are lining up to challenge him for a second time next year, underscoring that the Democratic Party still has Perry's seat in its sights. 
17th Congressional District
Incumbent: Chris Deluzio
After defeating Republican Jeremy Shaffer by 6.8% in 2022, U.S. Rep. Chris Deluzio will look to build on his success. Deluzio will have incumbency on his side as he runs for reelection, but he could have a different Republican challenger this time around, as state Rep. Rob Mercuri and Jim Nelson, a veteran and Pittsburgh-area pastor, have both announced they will seek the GOP nomination.  
Like the other congressional districts on this list, this race has been deemed a fairly competitive one by election analysts. Cook Political has labeled the district as "Lean Democrat," as has Sabato's Crystal Ball and Inside Elections. Given the close divide in Congress and the single-digit margin the last go-round, this is another race to watch.